Minnesota cities flood Legislature with sales tax hike requests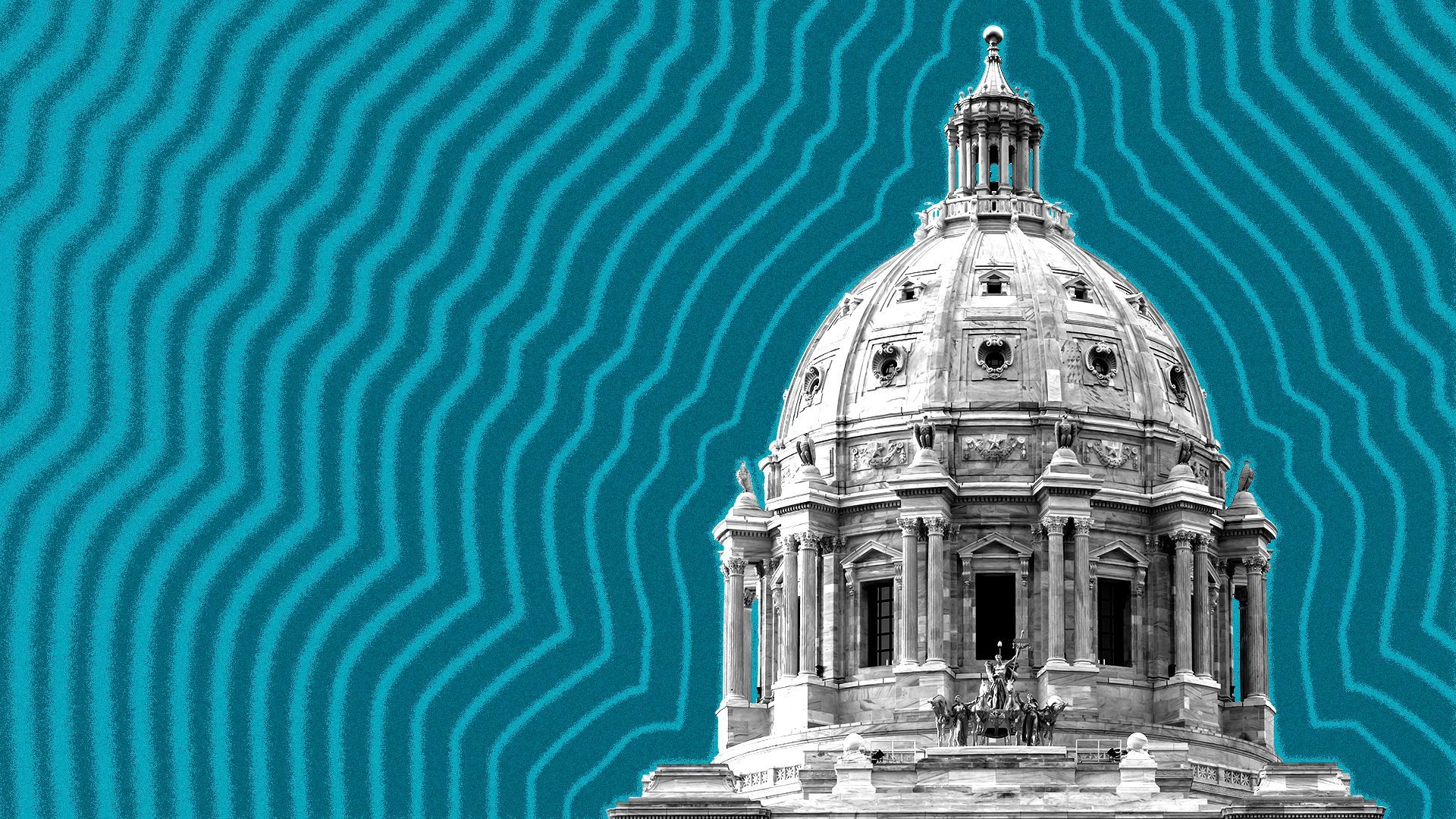 Billions of dollars in proposed local sales tax hikes could be headed to ballots across Minnesota in coming elections — if the Legislature signs off on the requests.
The big picture: Dozens of local governments want to ask voters to approve adding increases of a half-percent or more to pay for community centers, parks, police stations and other projects.
Yes, but: They need permission from the Legislature to put the measures on the ballot. And rifts over tax policy within the majority DFL caucuses mean that's not a sure thing.
State of play: The Senate has received at least 38 local sales tax authorization requests from cities and counties this year — three times what they'd see in a typical year, Tax Committee Chair Ann Rest (DFL-New Hope) told Axios.
Driving the requests: Population growth and aging infrastructure are creating a need for costly new facilities and upgrades, local governments argue. But concerns about property tax levels have local officials looking to alternative revenue sources to fund the projects.
"It's a way to try to not overburden the property tax and diversify revenues to provide more balance," Association of Metropolitan Municipalities executive director Patricia Nauman told Axios.
Plus: A strong track record at the polls may be increasing the appeal — 18 of 21 tax increases on last year's ballots passed, per the League of Minnesota Cities.
The other side: Some DFL lawmakers, including House Tax Chair Aisha Gomez (DFL-Minneapolis), have concerns about giving the green light to more sales tax hikes. Gomez called the approach the "single most regressive tax tool that we have," arguing that sales taxes disproportionately impact lower-income consumers.
"To me, fundamentally, the question here is... Do we want people's access to public amenities to depend on their zip code?" she said.
She prefers exploring broader changes to the tax system to send more money to local governments, regardless of whether they have a lucrative retail base.
Meanwhile, Rest said she's inclined to include the asks in this year's tax bill, providing local governments demonstrate that the projects meet the criteria for having an impact outside the community's borders. She noted that exemptions for food and clothing make Minnesota's sales tax less regressive than other states.
"We're not going to make value judgments for those communities," Rest said. "We'll let the people decide at the referendum if that's something they want."
What's next: DFL caucuses in both the House and Senate are not "100% aligned" on the issue, Gomez said. Expect debate — and lobbying from locals — to heat up as the tax bills come together.
Local sales tax proposals
Under state law, local governments can ask the Legislature to authorize local sales and use tax referendums to pay for capital projects that will benefit residents within and beyond the city or county borders.
The taxes are on top of the state rate of 6.875%.
Zoom in: Here are some of the proposals in front of lawmakers this year:
St. Paul: 1% to raise $984 million for roads and parks over the next 20 years.
Chanhassen: .5% for a $40 million recreational facility in the Avienda development, including ice sheets, walking track and community space.
Bloomington: .5% to raise $155 million for improvements to the Ice Garden, trail and facility improvements at the Nine Mile Creek Corridor and a new Community Health and Wellness Center.
Brooklyn Center: .5% to raise $44 million for a new community center.
Golden Valley: 1.25% to raise $90 million for public safety and public works facilities.
More Twin Cities stories
No stories could be found
Get a free daily digest of the most important news in your backyard with Axios Twin Cities.