What we learned from Land O'Lakes' Heather Anfang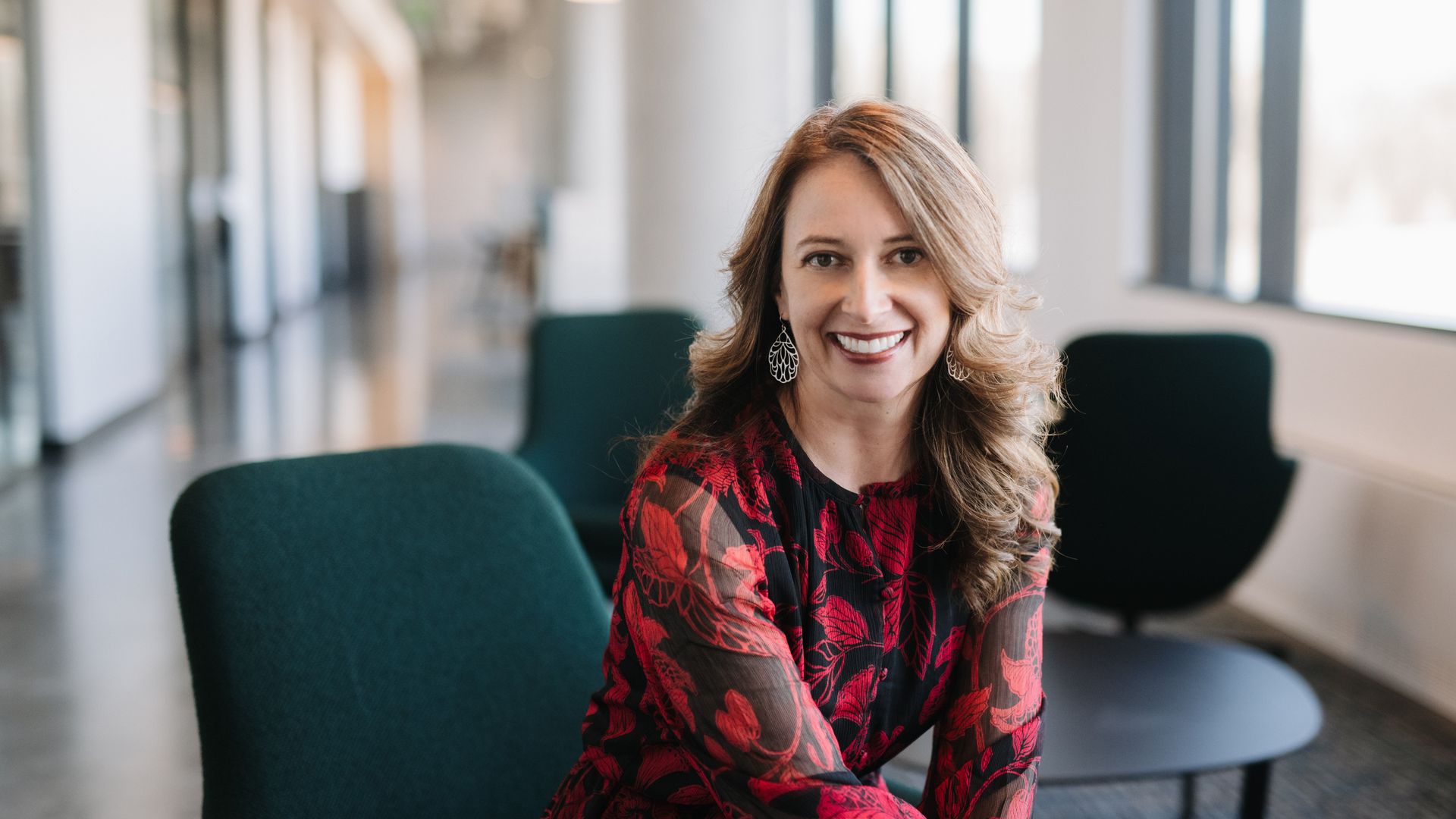 We caught up with Heather Anfang, senior vice president for U.S. Dairy Foods at Arden Hills-based Land O'Lakes, to talk about her tips for success.
The big picture: Land O'Lakes is one of North America's largest dairy brands, so few have a closer view of rising prices than Anfang.
What's happening: People are buying lots of dairy, signaling resilient demand as rising prices strain consumers, Anfang says.
Per capita consumption of dairy products reached a historic high in 2021, according to the U.S. Department of Agriculture.
What they're saying: "It's a terrific category to be in. But you've got to manage the price point on the shelf," Anfang says.
Zoom in: The Twin Cities has suffered some of the country's highest food inflation.
State of play: Higher costs across the board are squeezing company margins, Anfang says.
Part of her job is figuring out how much of that can be passed along to their customers and farmers.
Here's how Anfang starts her day, plus what she's learned about leadership.
⏰ Wake-up: 5:30am. She checks her phone and does the New York Times Mini Crossword and Wordle.
👟 Morning ritual: A 30-minute workout, even if she's on the road.
"If I don't do it in the morning, I will never do it that day," Anfang says.
☕️ Breakfast: Two cups of decaf French press coffee are non-negotiable.
"I removed caffeine from my diet a long time ago, but I love the ritual of coffee," she says.
📱 Best trick for getting smart quickly: Reading. Her mix includes Axios AM and Axios Twin Cities, plus a stack of books on her nightstand and on hold at the library.
"If there's a topic that I am interested in that I want to get smart on, I will find a book or an author," she says.
📚 Recent reads: Imaginative novel "Tomorrow, and Tomorrow, and Tomorrow" by Gabrielle Zevin and "Stay True," a memoir by Hua Hsu.
👏 What she's learned: Anfang, who started at the company 23 years ago as an entry-level marketer, has strong views on talent.
"For me, it's about getting the right people in the room," she says.
"I work to provide those right opportunities and get people positioned in the right places, and people will always rise to the challenge."
📬 Word of advice: Anfang's general rule is to avoid sending notes at odd times.
"I don't want to send a message to the team that they need to be responding to me at that time, or that they need to be on their phones in the early hours of the morning or late at night," she says.
If a team member is on vacation, she won't send them anything.
💼 Office routine: Right now she comes in three or four times a week, usually arriving between 7-8am. She prefers working in-person.
"I don't have a great home-office setup," she says.
🗑 What didn't work: At the start of the pandemic, Anfang tried meditating in the morning. But it was a bust, so she let it go.
More Twin Cities stories
No stories could be found
Get a free daily digest of the most important news in your backyard with Axios Twin Cities.