San Francisco's overcrowded shelter sees increase in dog euthanasia rates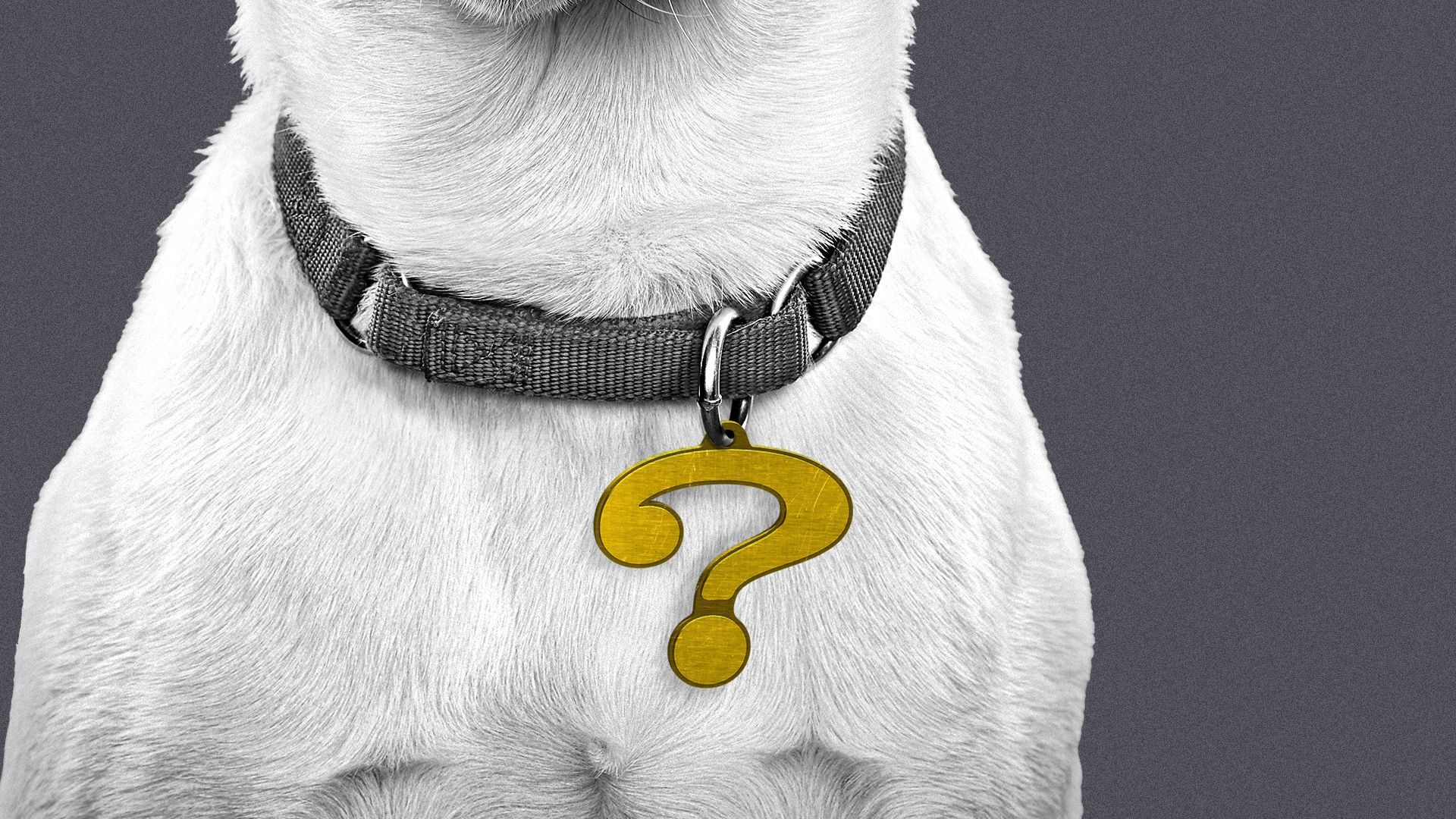 San Francisco's city-run animal shelter has been overwhelmed by the number of animals in its facility after the pandemic, forcing it to euthanize more than 400 dogs and cats from July 2022 to June 2023.
Why it matters: Animal intakes at public and private shelters across the country are expected to reach a three-year high this year, and adoptions or returns to owners are not keeping pace, according to the Shelter Animals Count database (SAC), Axios' Carrie Shepherd reports.
Nationwide, about 51,000 dogs were euthanized from January to July 2023, a 37% increase from 2022, when about 37,000 dogs were euthanized during that same period.
Zoom in: San Francisco Animal Care & Control (SFACC) has felt frustrated in recent years due to the volume of animals coming through its shelter, SFACC spokesperson Deb Campbell told Axios San Francisco.
Campbell said that a pause in spay and neuter surgeries during the pandemic is among the potential reasons for the uptick. Since the shelter is publicly run, SFACC can't turn away any animal for any reason.
SFACC faces the worst overcrowding with dogs — especially large dogs — guinea pigs and rabbits, Campbell said.
What they're saying: "It's been an ongoing problem," Campbell said. "We're at capacity [for dogs] at least once a month."
By the numbers: SFACC took in 2,378 dogs and 2,050 cats in fiscal year 2022-23, compared to 1,974 dogs and 2,232 cats the year prior, according to data provided by the SFACC to Axios San Francisco.
Last fiscal year, SFACC euthanized 269 dogs and 150 cats, compared to 171 dogs and 174 cats the previous year.
SFACC euthanized 810 other animals, the majority of which were injured wildlife from July 2022 to June 2023.
Of note: The data does not include guardian-requested euthanasia.
SFACC does what it can to find homes for animals and make room in the shelter, Campbell said, including transferring animals to other shelters where there's space and offering foster programs.
The shelter has also waived its adoption fee for dogs for over a year in order to reduce barriers to adoption, she said.
Despite a growing number of dog euthanizations, 89% of the dogs that entered the shelter last fiscal year left alive, according to SFACC.
Between the lines: There are a number of privately run organizations in San Francisco that are able to take in animals, including the San Francisco Society for the Prevention of Cruelty to Animals (SF SPCA), Rocket Dog Rescue and Megan's favorite, Muttville.
Yes, but: These no-kill shelters only have so much space. That said, Muttville is actively building a bigger, permanent shelter in the Mission to save more senior dogs.
What's next: The SF SPCA said it's working to free up space in its shelters for its partners in the Central Valley, who "are beyond their capacity," SF SPCA's Anne Moellering told Axios San Francisco via email.
"We are also working to address the problem at the root by sending SF SPCA doctors to the area to perform high-volume spay and neuter," she added.
Thought bubble: Adopt these animals. Just look at the happy face of Eggo, a pit bull terrier, and sweet cat Bonobo.
More San Francisco stories
No stories could be found
Get a free daily digest of the most important news in your backyard with Axios San Francisco.