Startup is developing a pill intended to help large dogs live longer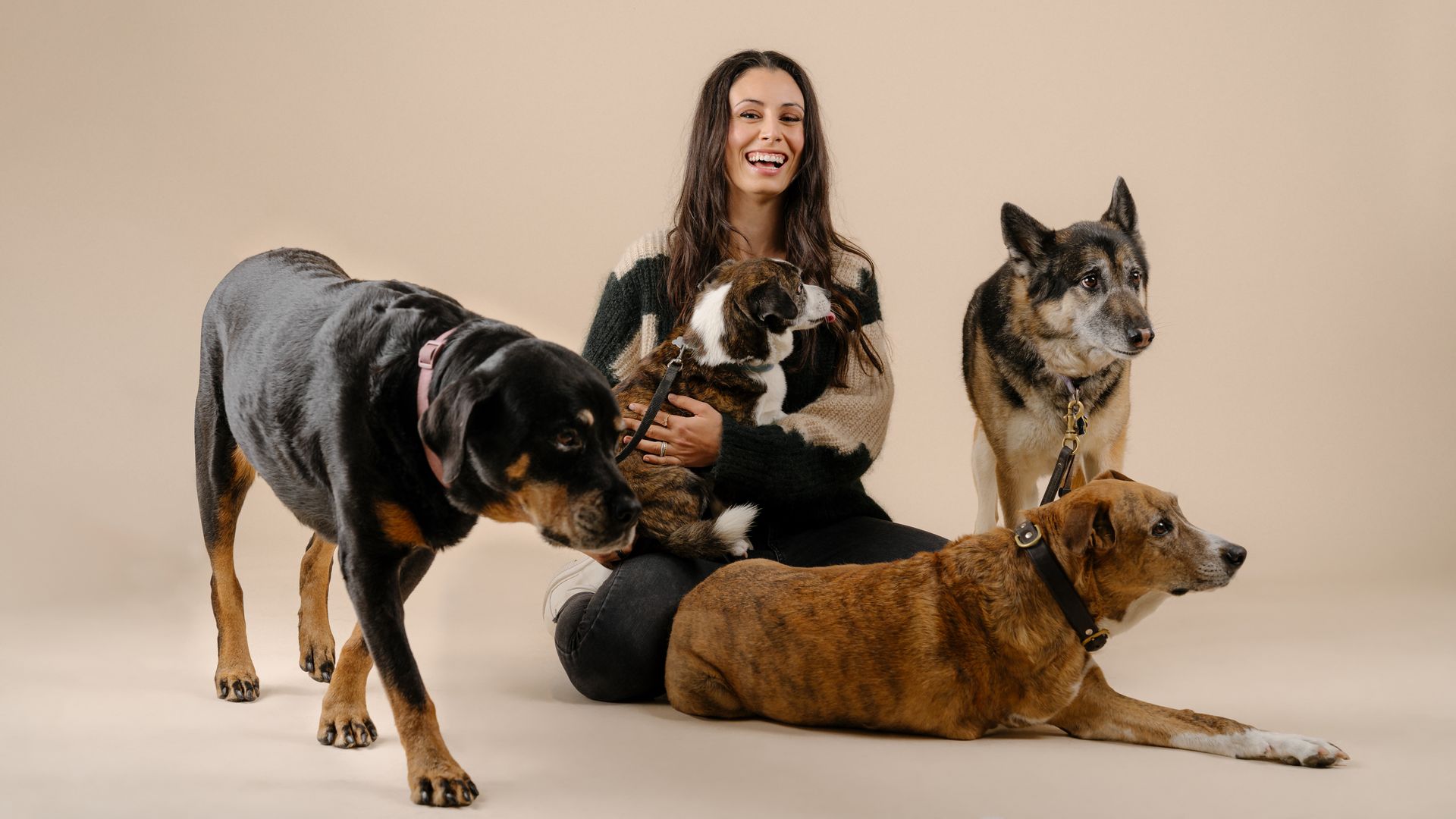 San Francisco-based Loyal is working on a new drug it hopes will help large dogs live healthier, longer lives.
Driving the news: Loyal recently partnered with pharmaceutical company Crinetics to get exclusive veterinary access to its compound that helps humans with acromegaly, a disease that results in increased levels of growth hormone.
Loyal ultimately plans to develop a pill, referred to as LOY-003, that will aim to reduce levels of growth hormone in large dogs, according to the company.
The hypothesis is that by reducing hormone levels in larger dogs, they'll be able to live longer, healthier lives.
Why it matters: The drug, if successful, could provide researchers with additional data and tools to one day delay aging in humans.
What they're saying: The idea is that a large, middle-aged dog would take the drug "to slow that rate of accelerated aging that big dogs have," Loyal founder and CEO Celine Halioua told Axios.
"The way the drug extends lifespan, we hypothesize, is by extending health," she said.
"You have a slope of decline over time," Halioua explained, "and we're trying to soften that slope."
Yes, but: "We're not making immortal dogs, to be clear, but that rate of aging will be slower, hopefully, which means the pet will be in a healthier state for longer," she said. "And that's fundamental to all of the biology of what we're doing."
Daniel Promislow, co-director of The Dog Aging Project, told Axios decades of lab research show it's possible to make animals live healthier, longer lives but noted "that doesn't mean that it's fully possible in the real world."
The Dog Aging Project, funded by the National Institutes of Health, studies aging in dogs.
Similar to Loyal, The Dog Aging Project is also working on anti-aging drugs for dogs, specifically exploring the potential of the drug rapamycin to improve health span.
Reality check: "It's really important to recognize that as we do these trials, whether in dogs or humans, where we as scientists are asking the question, 'Will it work?,' is that we don't know yet," he said.
"We have to ask if it's going to work in the real world by doing these clinical trials," he said.
The big picture: Anti-aging drugs moving into clinical trials after decades of research represents a "dramatic shift in the field of geroscience," Promislow said.
"It's not surprising that both academic groups like ours and for-profit organizations like Loyal are excited about studying aging and dogs," he said.
Promislow noted the vast similarities between humans and dogs, including that dogs get many of the same diseases as humans, live in human-oriented environments and also have a similarly sophisticated health care system, he said.
But because dogs live much shorter lives, "we can learn much faster than it would to take us to learn treatments in humans."
What to watch: Loyal hopes to bring LOY-003 to market as soon as 2026, and expects the first dog to receive it as part of a clinical trial as early as this year.
More San Francisco stories
No stories could be found
Get a free daily digest of the most important news in your backyard with Axios San Francisco.