Excelsior block party aims to celebrate neighborhood's resilience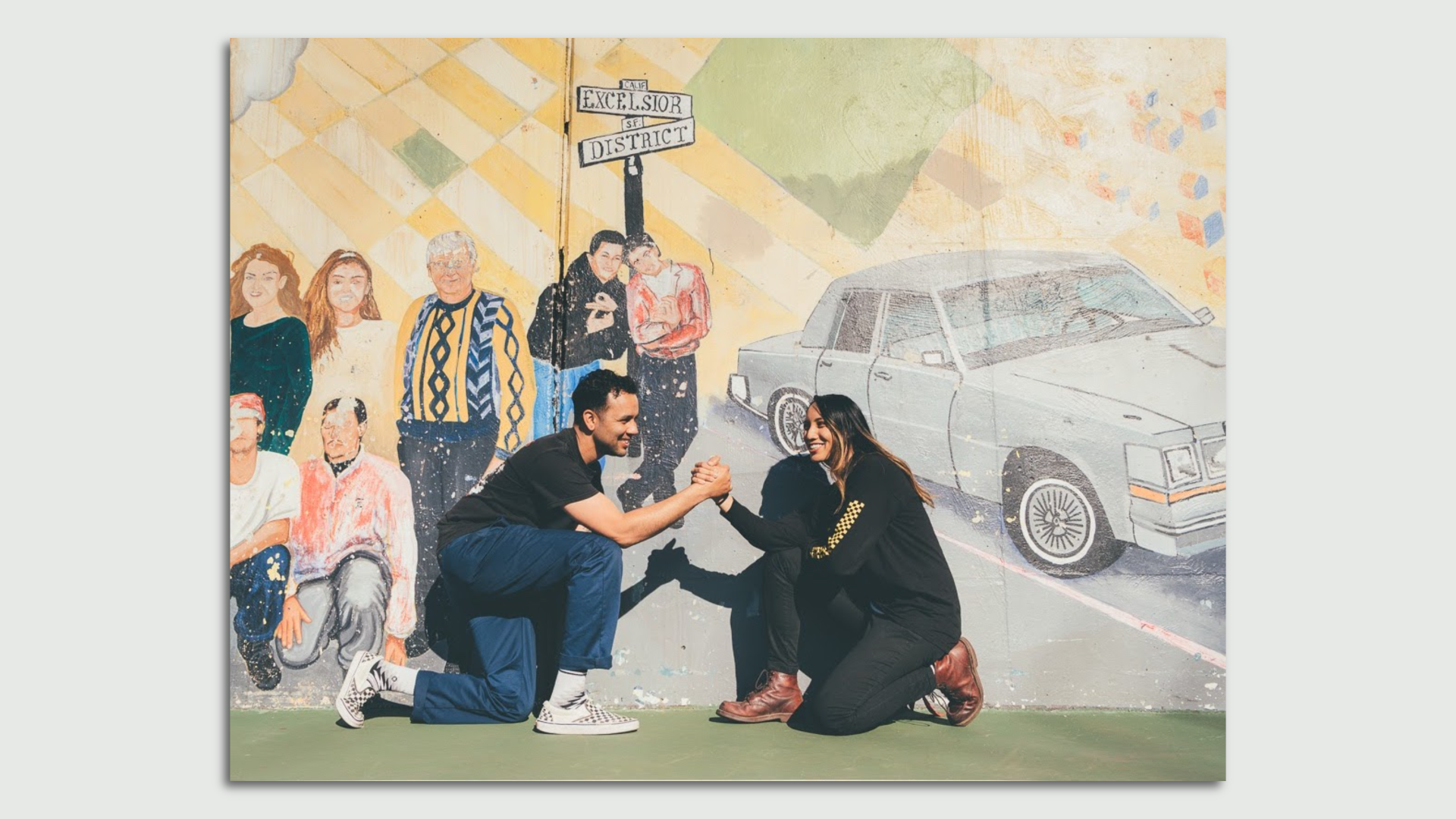 Excelsior District community members are hosting a block party on Saturday to highlight the rich culture of the neighborhood.
Why it matters: The Excelsior, like most neighborhoods in San Francisco, is still trying to recover from the effects of the COVID-19 pandemic.
Meanwhile, the racially diverse and largely working-class neighborhood "has really struggled with disinvestment," Maribel Ramirez, executive director for the Excelsior Action Group (EAG), told Axios.
Details: The block party, organized by Excelsior Coffee in partnership with other community groups, will showcase neighborhood-based organizations like the EAG, Youth Art Exchange, June Jordan School for Equity and others.
There will also be tacos from Merkado, drinks from Agua Frisco, a motorcycle show, classic cars and more.
You can find the two-block party on Excelsior Avenue in between Mission and Paris streets.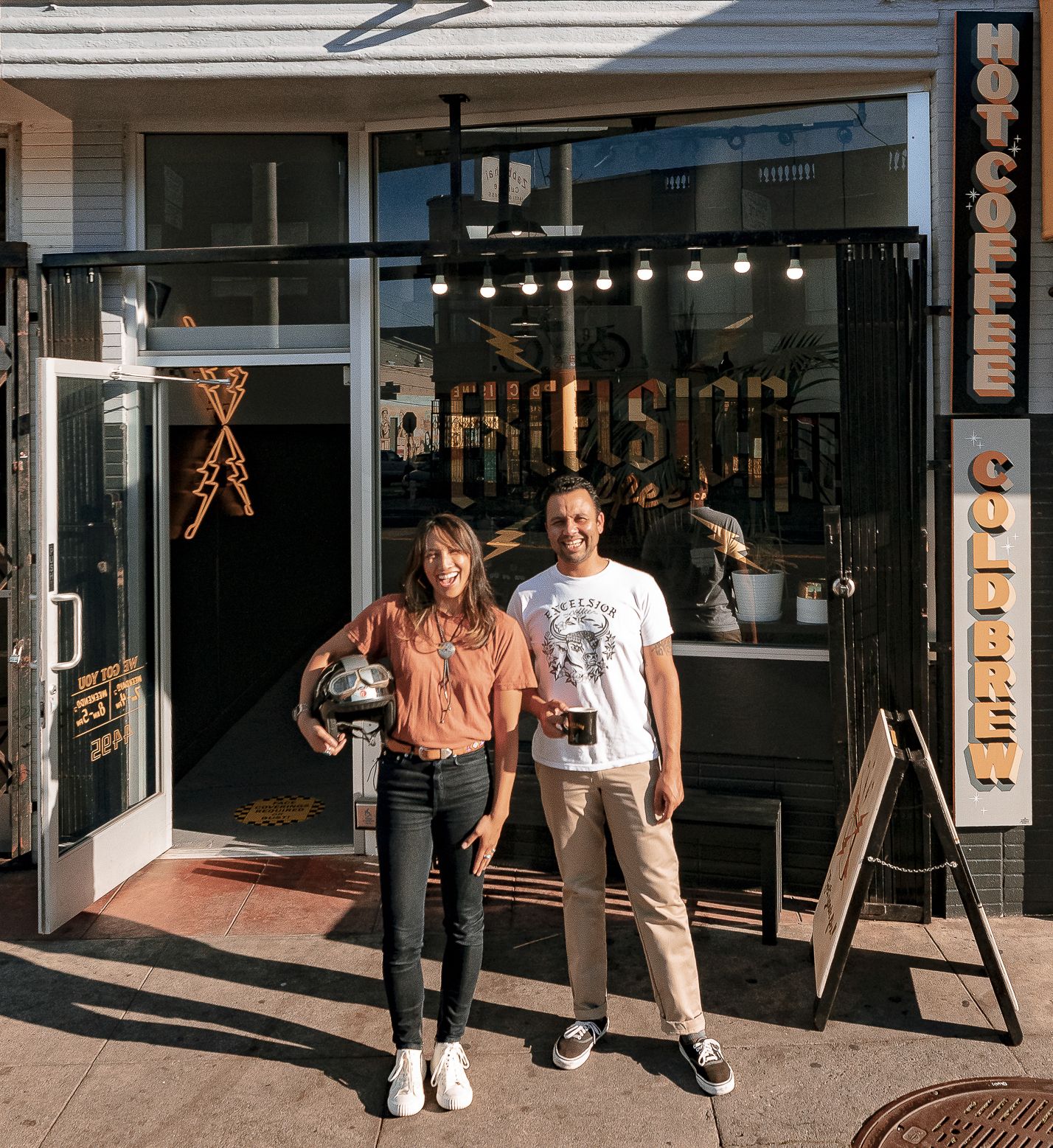 Of note: The block party will also celebrate Excelsior Coffee's four-year anniversary, as well as tattoo shop The Helm's third-year anniversary.
To mark the occasion, The Helm plans to host a flash day where people can get discounted body art.
What they're saying: The Excelsior has long had the potential to be a vibrant neighborhood due to its "true grit" and rich heritage, Lea Sabado, who co-owns Excelsior Coffee with her husband, Andre Higginbotham, told Axios.
"You have non-English-speaking communities, you have multi-generational families that live here, that stay here, that pass their house down," she said. "And so I'm just the new kid on the block who wants to lay down roots here that wants to add to the tapestry of what the Excelsior is."
Between the lines: Last month, property owners voted to form the Excelsior Community Benefit District (CBD) to better help the corridor with safety, cleanliness and vibrancy.
The new CBD plans to raise about $350,000 via annual special assessments over the next 10 years.
Of note: The CBD, advocated for by community members like Sabado and Ramirez, took a few years to come to fruition, in part due to pandemic-related delays.
Flashback: Excelsior Coffee opened seven months before the pandemic "and that was pretty hard," Sabado said.
People like to say that Excelsior Coffee "made it," and while the shop has survived, Sabado wants people to know it "was a big emotional toll and a big hurdle to cross," she said.
What's next: The block party goes down Saturday from 12-5pm.
Sabado said she hopes people from throughout the city come to see "how much of a gem" the Excelsior is.
"What we're celebrating is the resilience of the neighborhood, the resilience of us," Sabado said. "Forever forward, ever upward is the meaning of Excelsior. So I always remind myself that's the motto, to keep going."
More San Francisco stories
No stories could be found
Get a free daily digest of the most important news in your backyard with Axios San Francisco.