Safer landings at San Francisco International Airport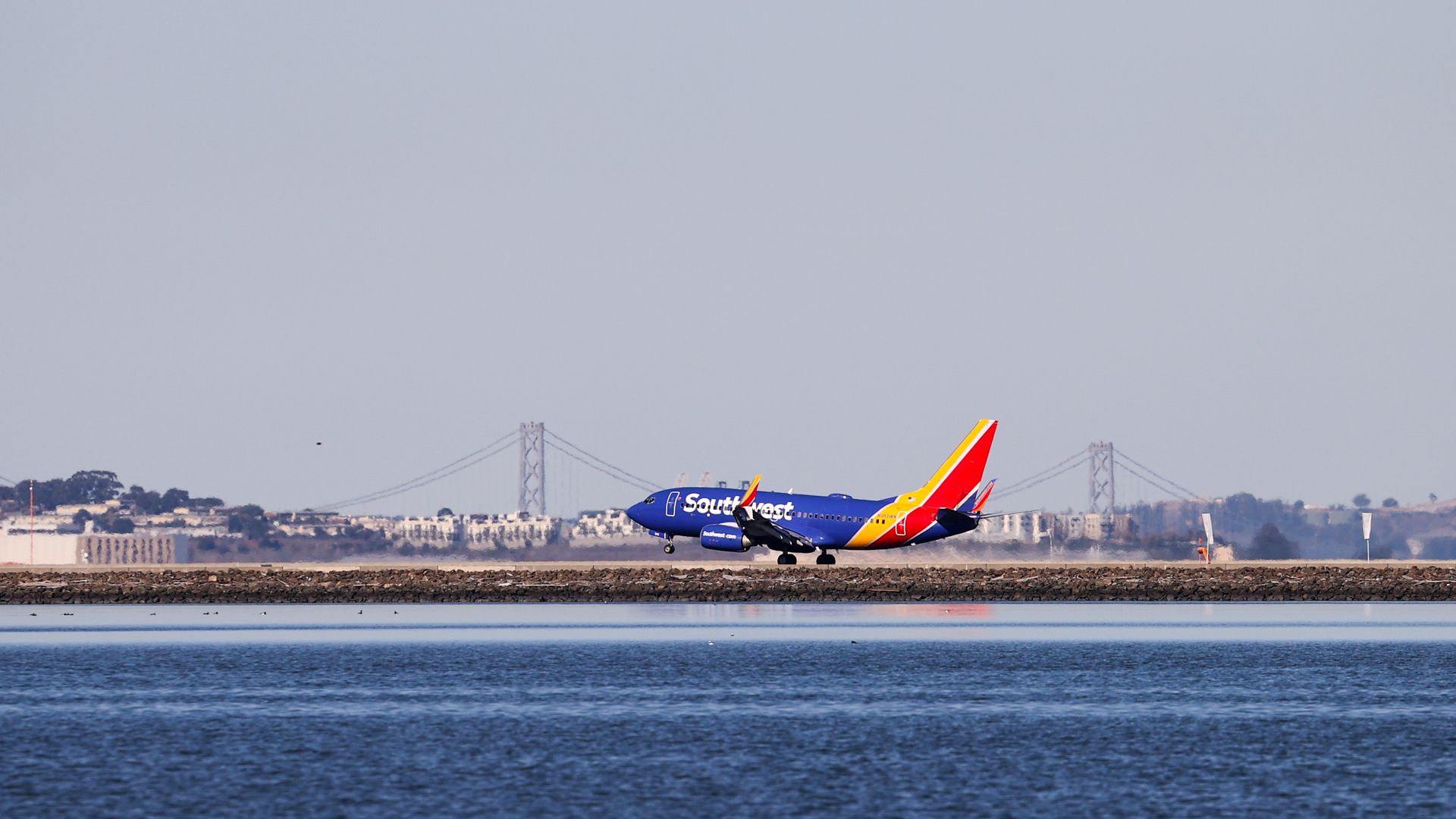 New software that warns air traffic controllers if an inbound aircraft may be lining up to land on a taxiway rather than a runway has been installed at San Francisco International Airport, the Federal Aviation Administration tells Axios.
Why it matters: Landing on a taxiway — essentially roads for aircraft that connect runways with terminals — can be a major safety hazard.
There were 1,641 so-called "wrong surface events" between October 2016 and the end of last year, the FAA says — though the vast majority (83%) involved general aviation aircraft, not commercial planes.
Context: There have been a handful of notable taxiway landings by commercial pilots in the last couple of decades.
In 2006, a Continental Airlines 757 landed on a taxiway at Newark Liberty International Airport.
In 2009, a Delta Air Lines 767 did the same at Hartsfield–Jackson Atlanta International Airport.
And in 2015, an Alaska Airlines 737 landed on a taxiway at Seattle-Tacoma.
None of those incidents resulted in injuries. Yet taxiways aren't built to be landing surfaces for heavy jets, and they're often dotted with aircraft about to depart.
To that point: In 2017, an Air Canada A320 nearly landed on a taxiway at San Francisco International Airport where four other planes were waiting to take off.
How it works: The new software, called ASDE-X Taxiway Arrival Prediction (ATAP), uses radar and other sensors to automatically tell if a plane appears to be lining up to land on a taxiway.
In such an event, the software alerts controllers to the potential problem. They can then communicate the issue to the incoming pilots.
Details: ATAP has "helped prevent more than 50 wrong-surface taxiway landings since its first implementation at Seattle-Tacoma International Airport in 2018," the FAA said in a news release.
It's been installed at 43 airports nationwide.
There have been eight ATAP alerts so far this year.
Be smart: Runways have unique visual indicators — such as numbers, aiming points and the "piano key" threshold markings — and they're lit differently than taxiways at night.
Yet taxiways often run parallel to runways, and pilots — especially those unfamiliar with their destination airport — can sometimes mistake the two.
Of note: One notable pilot who once accidentally landed on a taxiway? Harrison Ford.
Yes, but: None of the most recent headline-grabbing aviation safety incidents had to do with wrong-surface landings.
More San Francisco stories
No stories could be found
Get a free daily digest of the most important news in your backyard with Axios San Francisco.