Maximize your mango haul with fruit bagging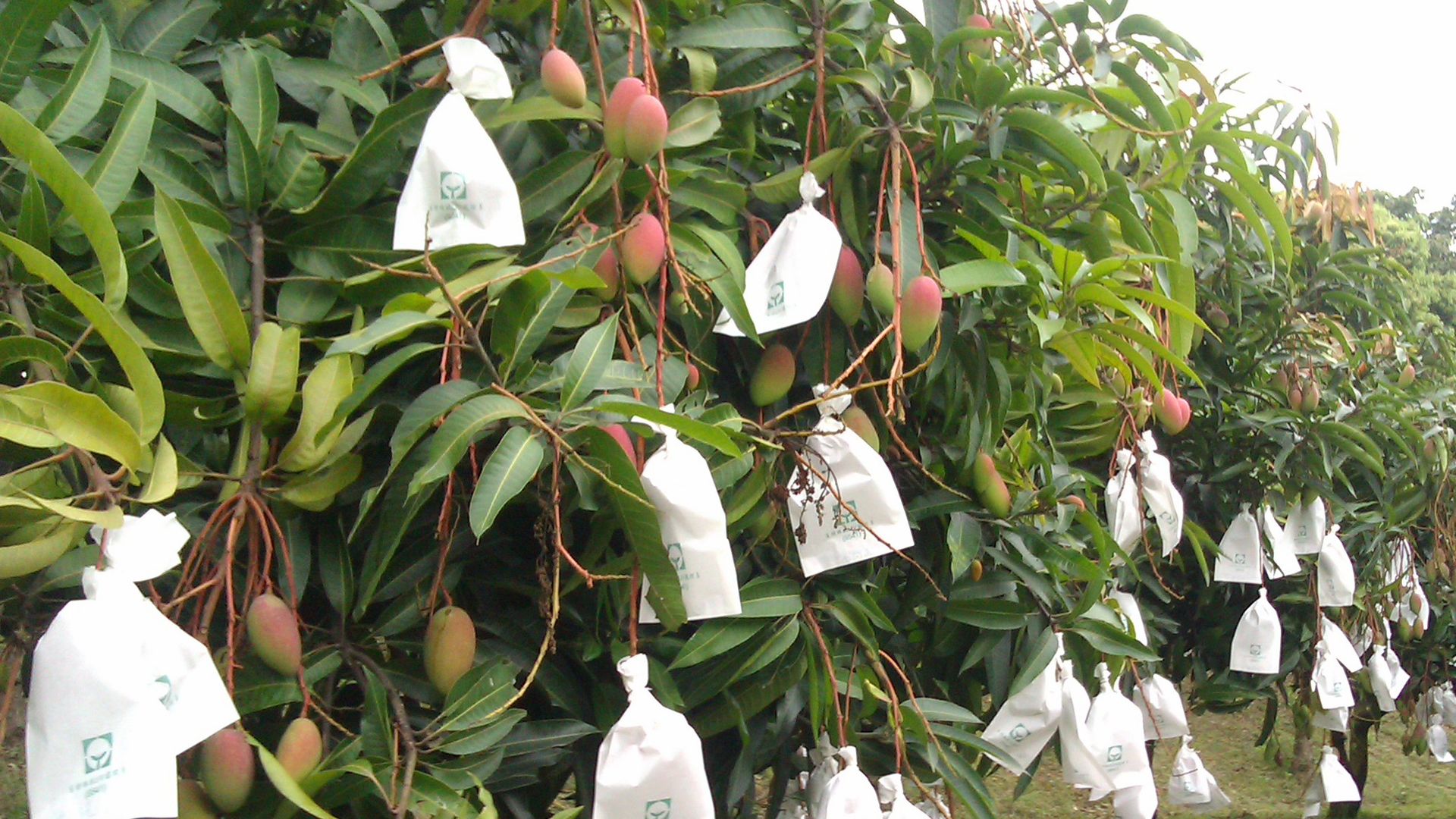 👋 Deirdra here. A neighbor posted a picture on social media recently that struck me as funny: he tied bags onto individual mangoes while they were still on the tree.
Why it matters: Since everyone here knows the tragedy of reaching for a beautiful-looking fruit only to discover it's already been munched by a critter, I asked experts about trying this technique on our backyard trees.
Bagging is too labor intensive and unnecessary for local commercial growers, but could help homeowners who can't always devote time to harvesting their trees before fruits fall or animals get them.
What's happening: Preharvest fruit bagging has been growing in popularity, according to "Preharvest Modulation of Postharvest Fruit and Vegetable Quality," a 2018 book examining the process.
Farmers in Bangladesh have reported more productive crops since they began using wax paper bags around 2016.
In Vietnam, mango farmers say bagging reduces the need for chemical spraying.
What they're saying: Mango farmer Alex Salazar, who grows more than 300 varieties at Tropical Acres Farms in West Palm Beach, tells Axios that these bags can deter birds and squirrels, but probably not raccoons.
"The fruit will usually drop into the bag when it's ready instead of falling to the ground and bruising."
He says there's no downside to using bags made of paper, plastic mesh or cloth, but solid plastic ones don't breathe well and can result in fungal disease on the fruit.
Context: Jeff Wasielewski, a tropical fruit expert with UF/IFAS Extension, says that bagging "is a common practice for guavas because of fruit fly damage, but there are no insects that attack mangos."
He says this year was the best for mangoes he's ever seen, while last year was the opposite.
The season is winding down now, but "there are still some cultivars like Keitt and Kent that will stay on the trees through August and maybe until September," he says.
Be smart: Both experts say to prune mango trees after picking the last fruit of the season, as this opens them up to light and airflow and keeps their sizes manageable.
More Miami stories
No stories could be found
Get a free daily digest of the most important news in your backyard with Axios Miami.