Biological sex can be determined from hand odor, FIU scientists find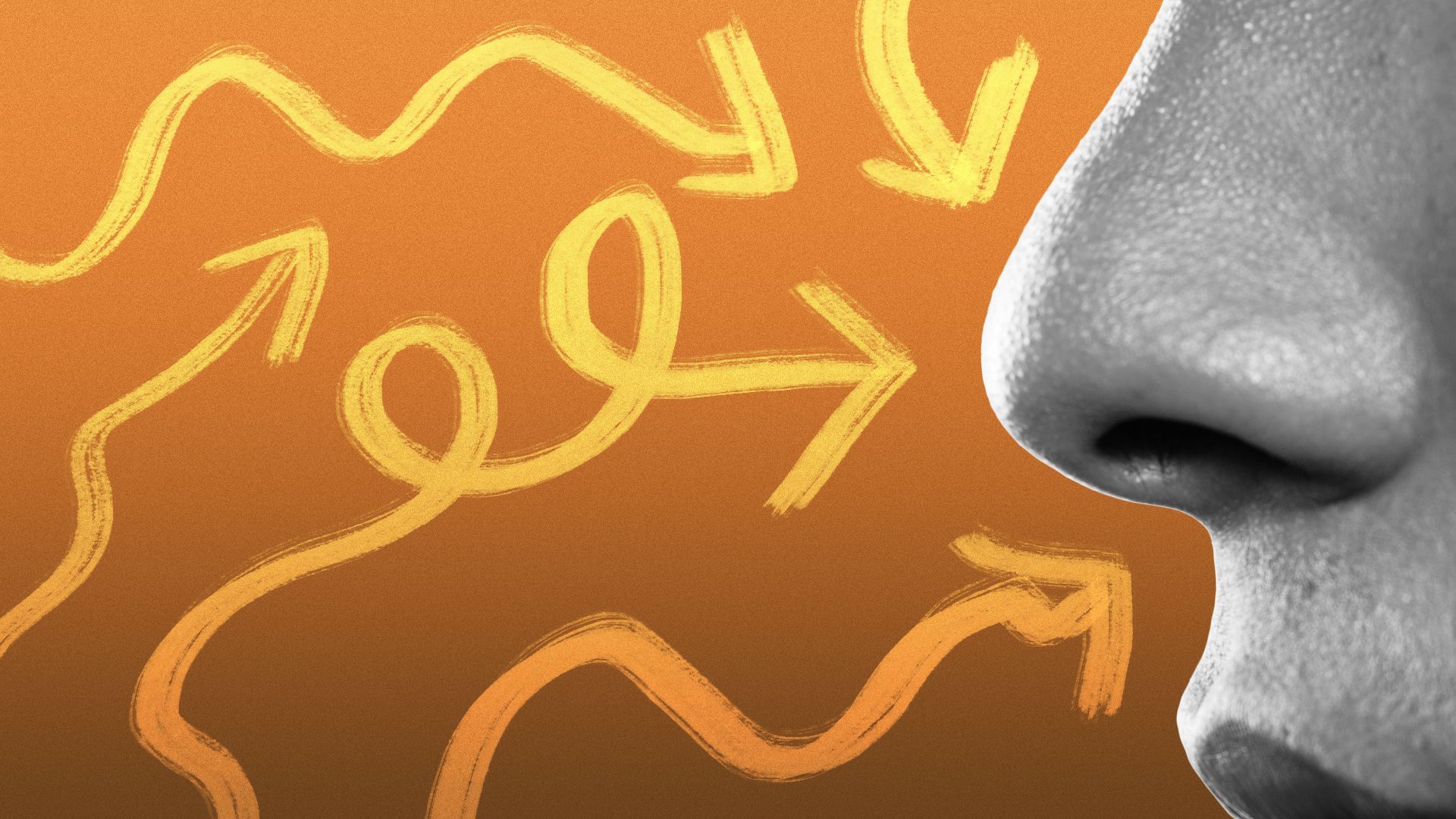 A person's biological sex can likely be detected from their hand odor, researchers at Florida International University (FIU) found in a recent study.
Why it matters: The research could be applied to forensic investigations and eventually be developed into a rapid-testing device for crime scenes.
FIU researchers have also studied how scents could be used in the future to determine a person's race, ethnicity and age.
Odor only lingers for a day or two. When police don't have a suspect, scents could help them figure out clues as to who was recently at a scene.
By contrast, DNA is useful when police already have a suspect to tie them to existing evidence. It's long-lasting, but also inconclusive when lifted from an item many people may have touched, like a doorknob.
Details: Sixty people — half biological men, half women, who were of different races and ethnicities — each held cotton gauze for 10 minutes before putting it into a glass jar.
By analyzing chemicals comprising scents in the jars, researchers could determine the sex of the person who'd touched the gauze with about 96% accuracy.
"If you touch an object, there might be 500 different chemicals there," forensic chemistry expert Kenneth G. Furton, the professor who oversaw the study, tells Axios. He says his team focused on about seven chemicals that help differentiate biological males and females.
Of note: The study's lead researcher is Chantrell Frazier, the first Black woman at FIU to earn her Ph.D. in biochemistry.
What they're saying: Furton says diseases, including COVID-19, can be detected from odors.
His work is inspired by dogs, which can reliably identify people based on their odor profiles, and detect COVID better than lab tests.
Between the lines: Furton became a forensic scientist because of an '80s-era TV show about a medical examiner, "Quincy, M.E."
Detective shows now make him yell at the TV because of inaccuracies, but he says they inspire a new generation of scientists.
More Miami stories
No stories could be found
Get a free daily digest of the most important news in your backyard with Axios Miami.