Critter Corner: Learn to love your local dung beetle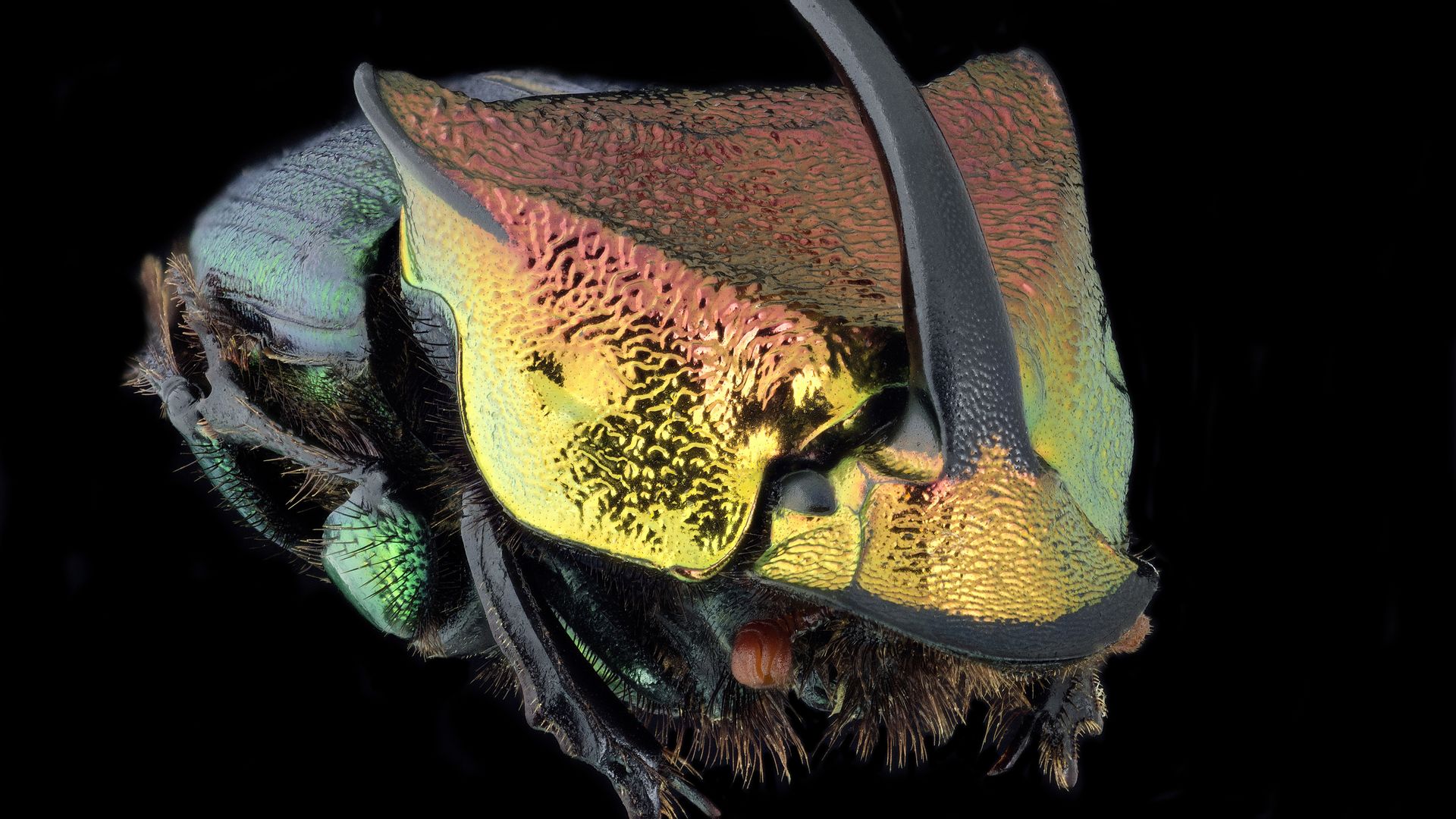 👋 Deirdra here. I noticed a shiny, iridescent green bug clinging to my shirt sleeve the other day.
What's happening: Google revealed it was a dung beetle!
Its other, nicer name is rainbow scarab.
Details: Yes, they eat poop from dogs, raccoons, cows, etc.
A female will start rolling a ball of dung, which attracts a male to help her. They burrow and make families.
The males have horns, but females don't.
The intrigue: Ancient Egyptians worshiped dung beetles, and they've been used in jewelry.
When Europeans colonized Australia, the continent didn't have bugs that ate waste from the cattle and sheep that were brought over, so it piled up to crisis levels. Dung beetles were imported to save the day.
The bottom line: Dung beetles are important to our local ecosystem, and they're good-lookin' to boot.
More Miami stories
No stories could be found
Get a free daily digest of the most important news in your backyard with Axios Miami.