Study finds Miamians speak their own language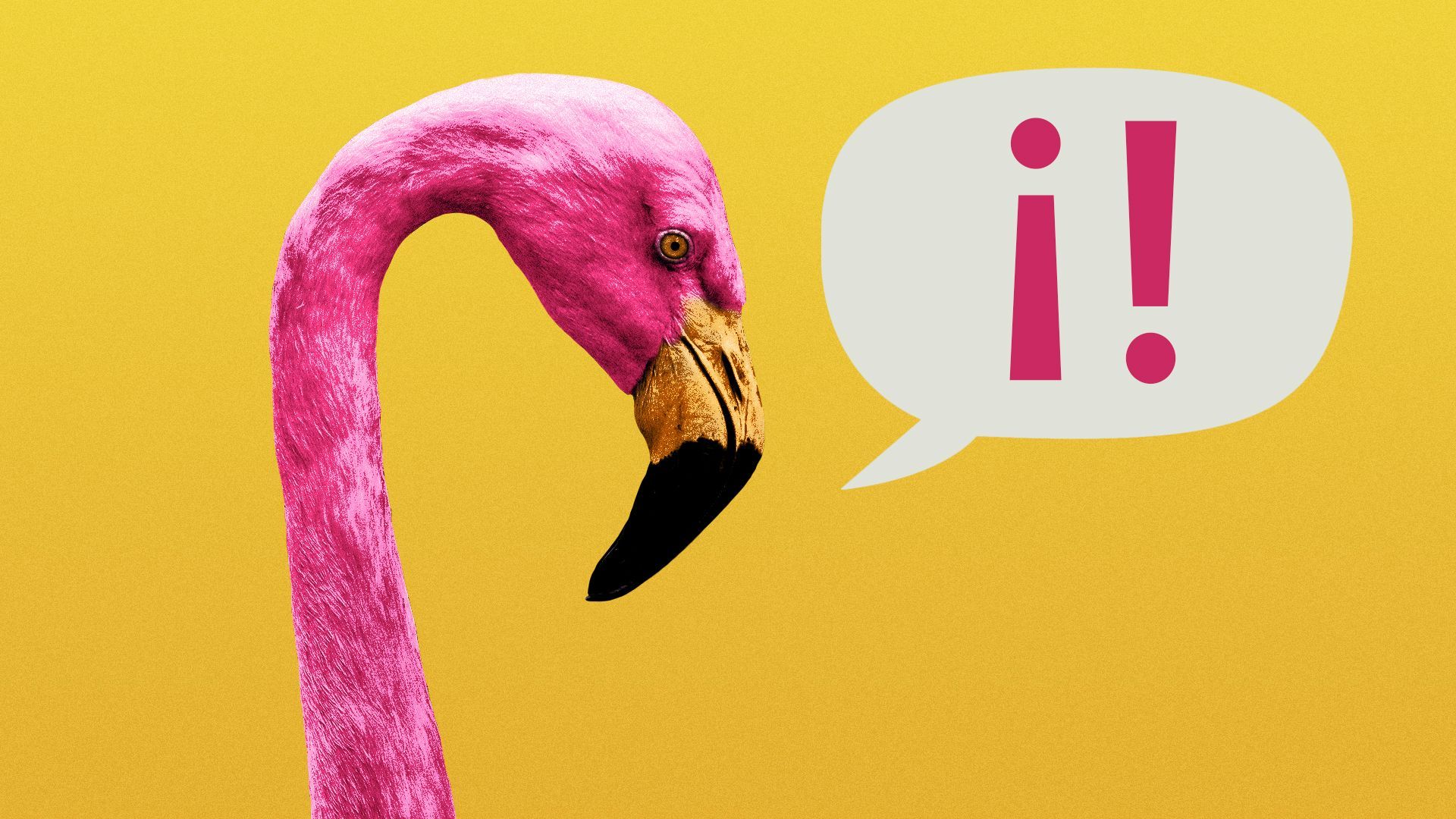 We all know Miami has its own slang, but FIU researchers have found it's actually a unique dialect with expressions that only sound normal to us.
Why it matters: Miami English — directly influenced by Spanish — pays homage to local Hispanic heritage while being a part of the fabric of Miami's own unique cultural identity.
It's mostly used by second-generation or older native English speakers and contains phrases directly translated from Spanish.
What they found: FIU associate professor and sociolinguist Phillip Carter — who led a study published in English World Wide — examined Miamians' use of "calques," or words or expressions translated literally from one language to another.
For example, the Spanish phrase "bajar del carro" translates literally as "get down from the car" — so that's the way many Miamians say it, even though it's more typical for other English speakers to say "get out of the car."
Some Miamians also say "make the line" — translated from "hacer la fila" — instead of "wait in line."
Or instead of a beef empanada, Miamians might call it a meat empanada, translating "empanada de carne" literally.
What they're saying: "When we conduct research like this, it's a reminder there aren't 'real' words or 'pretend' words," Carter said in a statement. "There are only words. And all the words come from somewhere and someplace."
"This shows Miamians assess certain phrases differently and don't see some examples as 'ungrammatical.' So, those are the ones that are passed down," he says. "This is how dialects are born. Minor things add up."
💭 Martin's thought bubble: I'm a first-generation Miamian who learned English and Spanish at the same time, and I definitely get down from the car to make the line for super-packed bars.
📫 What are your favorite Miami phrases? Email [email protected] to let us know.
More Miami stories
No stories could be found
Get a free daily digest of the most important news in your backyard with Axios Miami.