Giving props to single moms this Mother's Day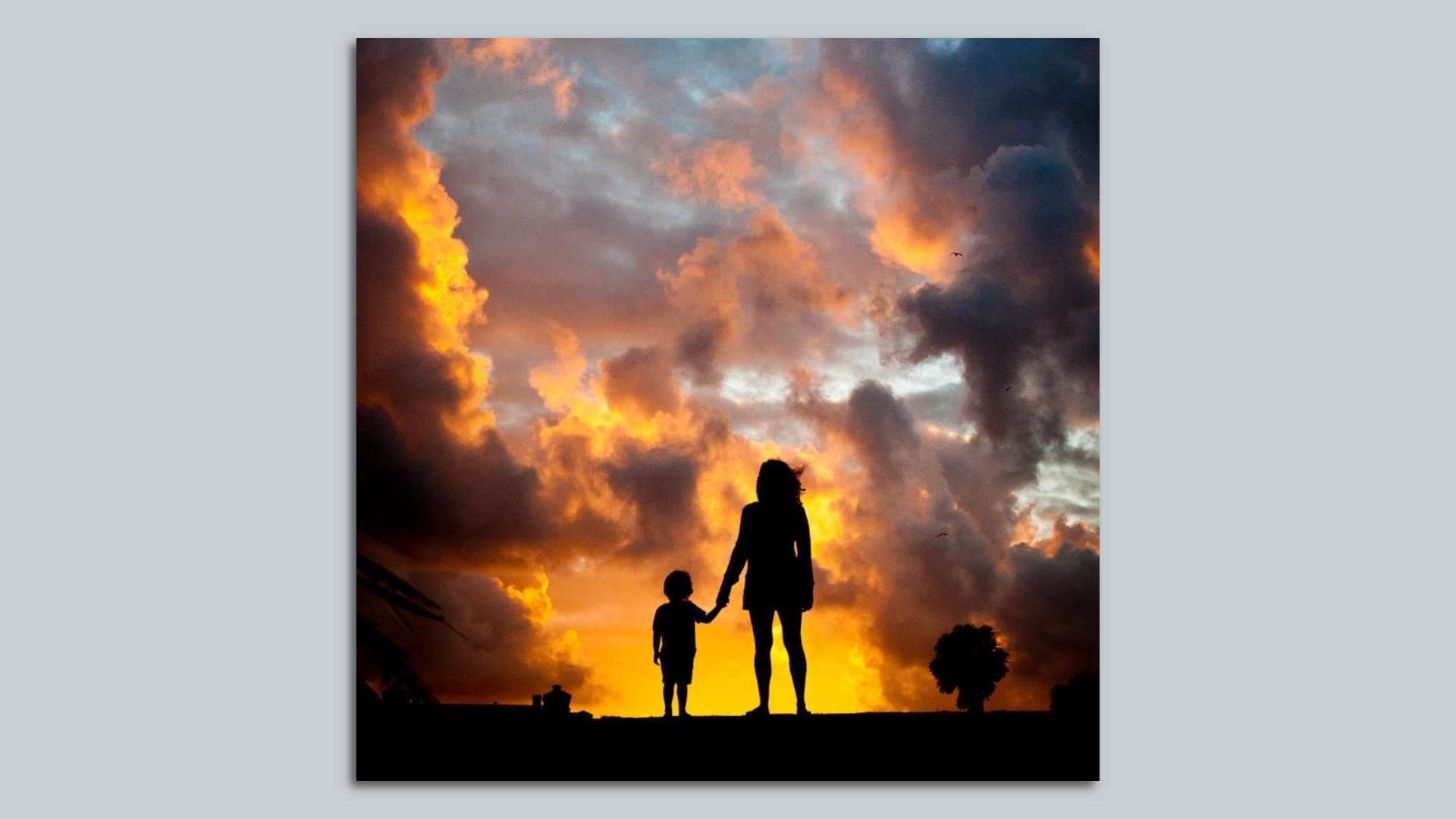 👋 Deirdra here, offering solidarity with single moms for Mother's Day.
Why it matters: Miami-Dade County has 58,035 households with single women and kids under 18, according to census data.
Yet single moms report feeling invisible.
And the "singles tax" means necessities, especially housing, are priced for couples — 0ne parent with one child needs at least $65,370 annually to live modestly here, per a family budget calculator from the Economic Policy Institute.
Context: My partner died overseas when our son was one. My parents passed around the same time, leaving me with a toddler and no family nearby.
I struggled to find decent day care and was shocked to find it cost nearly $1,000 per month.
Only when I experienced single parenthood myself did I realize its other challenges: career paths I couldn't pursue, middle-of-the-night ER visits without support, holidays alone — all while putting on a brave face at work.
How I survived: A few amazing friends.
Grief counseling and medical leave.
Got health insurance through Obamacare and Medicaid after being laid off (journalism!).
Swore off sad music and strictly listened to party jams. As a wise man (Pitbull) once said, "Every day above ground is a great day, remember that!"
Only watched comedies.
Lost interest in dating for a long time. (Men only seemed useful as potential babysitters who might play with my kid for two hours so I could go to the gym!)
Yes, but: Now my son and I are thick as thieves.
I know many people are managing parenthood with harder jobs and lower pay.
To the 10,721 single dads in Miami — I see you, too! Everyone is going through something.
What's next: I often think single moms could be an incredible force for good if we could harness our collective power.
I'm too tired right now to rise up and lead us, but when this kid is off to college, watch out!
If you're struggling: I promise it gets easier.
More Miami stories
No stories could be found
Get a free daily digest of the most important news in your backyard with Axios Miami.