Two new projects in the works for filmmakers behind "Cocaine Cowboys"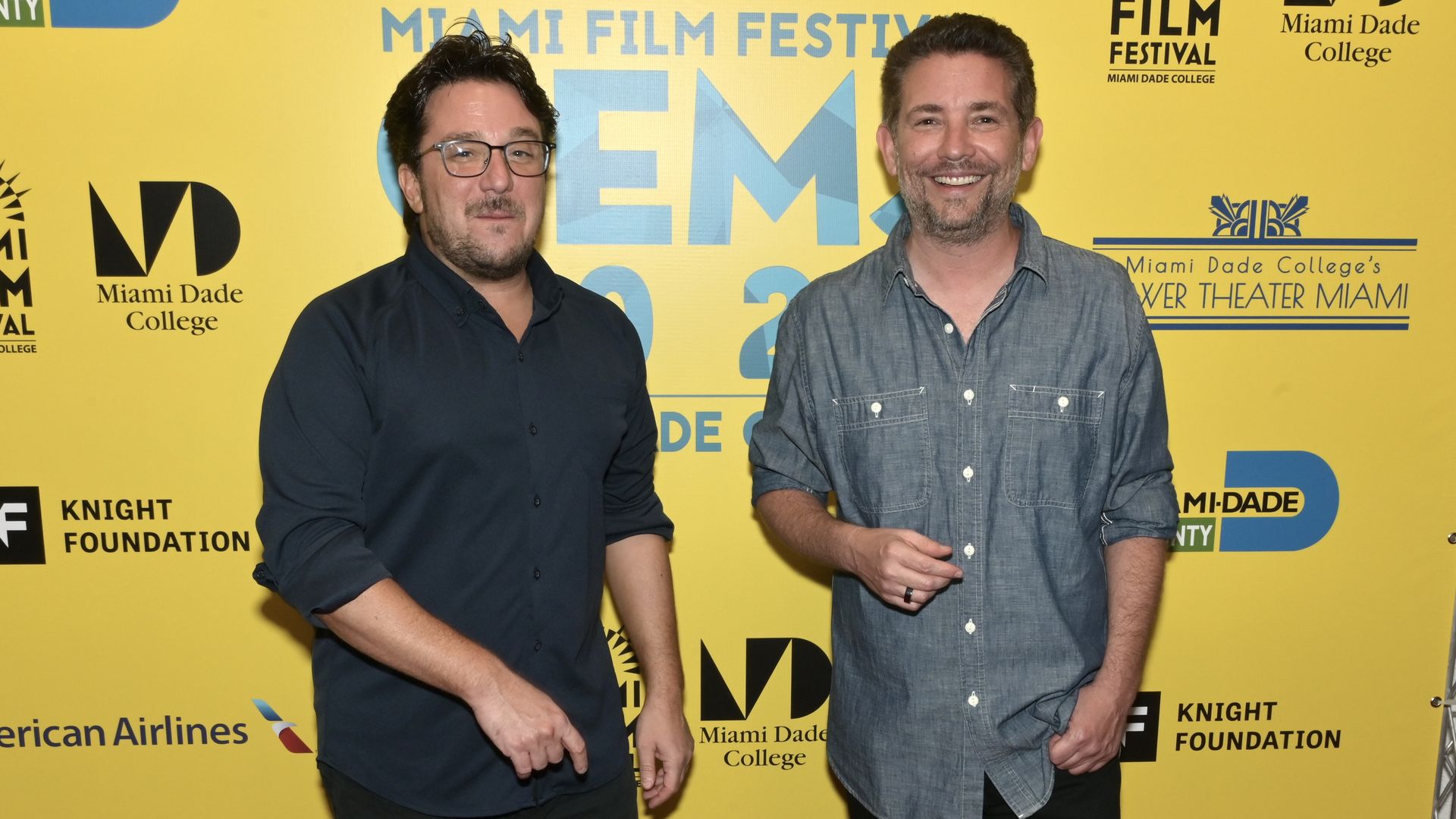 After making "Cocaine Cowboys" in 2006, a sequel in 2008 and a Netflix series in 2021, the filmmakers at local media studio Rakontur thought they were done with the franchise — but then Carlos Lehder was freed from prison.
Why it matters: Rakontur co-founders Billy Corben and Alfred Spellman tell Axios they're finishing a four-part documentary series centering on Lehder, a co-founder of the notorious Medellín Cartel.
"The Last of the Cocaine Cowboys" will be released in 2024.
The earlier installments focused on Miami, while the new, final series explores how drugs and corruption spread through our city and the Western Hemisphere.
Flashback: Along with Pablo Escobar, Lehder bribed world leaders, orchestrated violence and created a multibillion-dollar cocaine empire in the 1970s and '80s.
Lehder was a key character in the film "Blow" and the series "Narcos."
Escobar and two other cartel founders from that time period have died, so Spellman says that filming Lehder and getting old footage of him at Norman's Cay in the Bahamas — where he brazenly directed trafficking operations — was like "Al Capone sitting on his rocking chair on his estate on Palm Island in the later years of his life, to tell you the story of 1920s Chicago and bootlegging and the St. Valentine's Day Massacre."
How they did it: Lehder was sentenced to life in prison, but testified against corrupt Panamanian dictator Manuel Noriega in the '90s and was put into a witness protection program.
Spellman says then-U.S. Attorney General William Barr promised Lehder he'd be released decades early for his testimony against Noriega.
When Barr became Attorney General again under former President Trump, Lehder was released to Germany in 2020 after serving 33 years.
What's next: Rakontur is also developing "A Sunny Place for Shady People," mini-documentaries about other Miami scandals.
Corben also skewers politicians on Twitter and the Because Miami podcast with sports personality Dan Le Batard.
By criticizing corruption and incompetence, Corben says, he's filling a void in Miami once taken by newspaper columnists and gadflies.
What they're saying: Spellman likens his future in Miami to the ending of the 1991 movie "Cape Fear": "I'll be here like Robert DeNiro, speaking in tongues while the seas rise," he quipped.
Corben, meanwhile, says, "I can't wait to get the hell out of here."
More Miami stories
No stories could be found
Get a free daily digest of the most important news in your backyard with Axios Miami.