Return of The Chonga Girls: Viral stars bring comedy show to Miami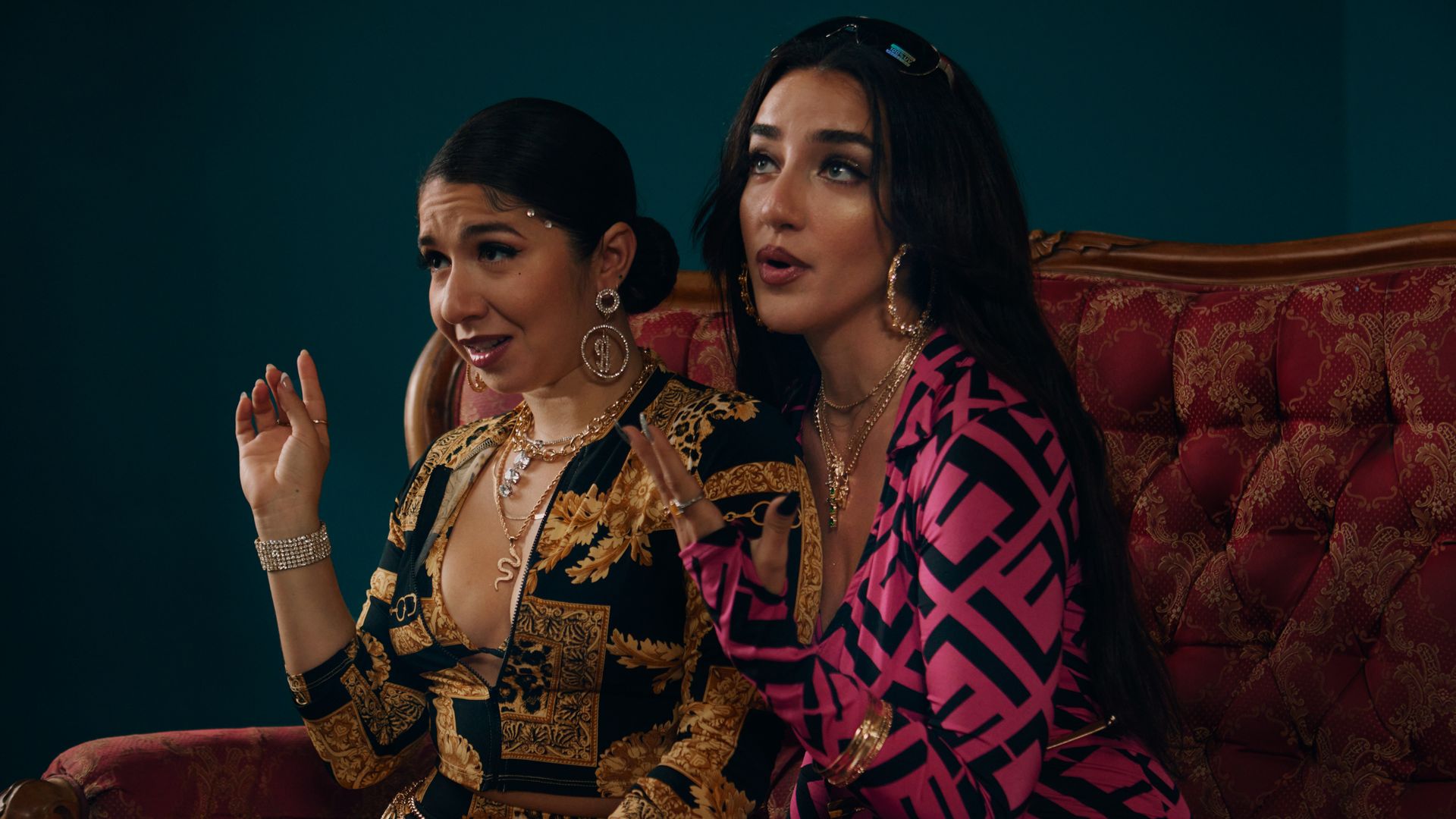 Mimi Davila and Laura Di Lorenzo were in high school in 2007 when they made YouTube videos casting themselves as "The Chonga Girls," Spanglish-speaking, spandex-wearing, heavily lip-lined best friends who perfectly captured the scrappy-but-proud spirit of Miami-Dade.
What's happening: They've revived their characters in a new mock late-night show called "2nite with the Chonga Girls," which the comediennes have described as a mix of "Sábado Gigante" and "The Tonight Show starring Jimmy Fallon."
After performances in Los Angeles and New York, the duo is returning to South Florida to host a show at the Miami Improv Saturday at 4pm. Tickets start at $20.
Catch up quick: In 2007, The Chonga Girls' "Chongalicious," a parody video of Fergie's song "Fergalicious," went viral.
Davila and Di Lorenzo each moved to Los Angeles, where Davila has worked as an actress (with an upcoming role in a Tilda Swinton movie) and Di Lorenzo as a creative producer at multimedia company Mitu and doing voiceover work for the Netflix show "Selena: The Series."
Some years, they've worked on Chonga Girls content, such as a web series; other times, they've taken long breaks from the characters.
"That's part of the saga," Davila told Axios. "The Chonga Girls is like a multiverse, like the Marvel Universe or Star Wars. That's how we roll."
Last year, they resumed live performances, and lately they've been posting improvised videos on Instagram.
What's ahead: Davila said they have "some fun things in the realm of television and film" in the works, but can't yet divulge details.
Prior to their Miami show, Axios caught up with the ladies to find out how they would spend a perfect day in the Magic City:
🚘 Morning activity: "Text each other 'Beach?' and wonder if we should work out before. Con este calor? Absolutely not."
😋 Breakfast: "Go to Moises Bakery and get cachitos, tequeños, empanadas, croquetas and pastelito to go with a cafe con leche."
🙄 After breakfast: "Go to the beach after lathering up on sunscreen cause we're not trynna get wrinkles pero with a little bit of suntan lotion for a light sexy tan."
🇨🇺 Lunch: "Go to Las Vegas Cuban cuisine. Laura orders vaca frita with moro and sweet plantains. Mimi orders bistec de palomilla with rice and beans and platanos."
😰 Afternoon activity: "Take a shower 'cuz we don't want to look crusty when we go to the mall to look for evening outfits. You never know what ex you're gonna run into."
🍽️ Dinner: "Hit up one of 100 billion gazillion Asian-fusion restaurants."
🕺 Late night: "After four hours of getting ready, we leave the house at 12:30am and we head to Calle Ocho to dance forreal forreal. It's where we dance with newly arrived immigrants that haven't forgotten how to dance salsa. After dancing, we head to the Mr. Pepito food truck. You can't go wrong with a name like that."
More Miami stories
No stories could be found
Get a free daily digest of the most important news in your backyard with Axios Miami.