Miami happiness coach shares tips for the new year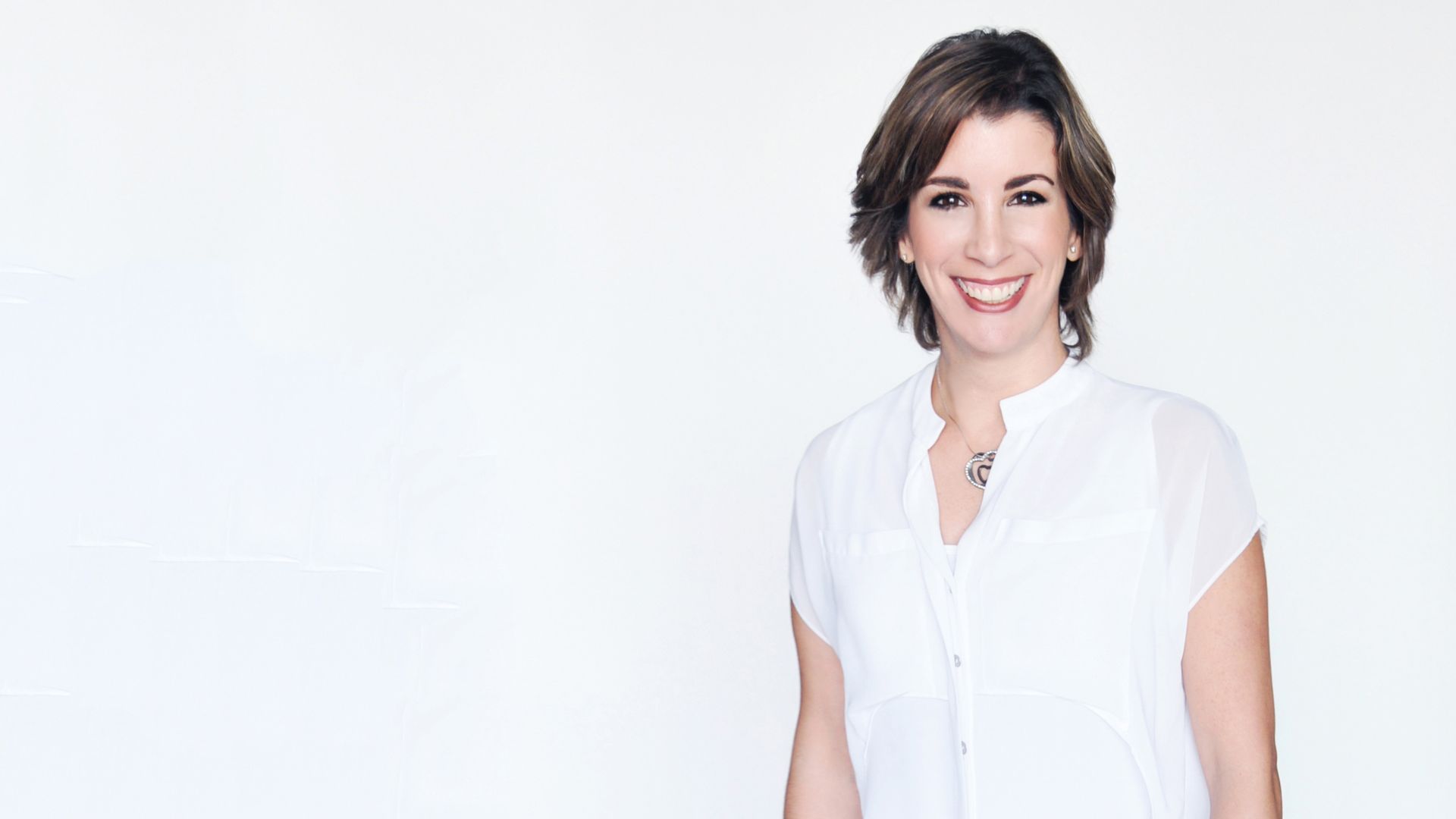 Miami resident Andreina Pradas teaches people how to be happier.
It's part of her work through her company Inhance, which she started after quitting her corporate job in human resources in Washington D.C. to move to Miami to be closer to family.
Axios asked Pradas for advice on how to be happy in 2023. Here are five takeaways:
Decide to be happy. If experiencing sadness, anxiety or depression, be kind to yourself, Pradas said. "Don't try to plan and solve all your problems. Say, 'I'm depressed right now. I'm going to honor that I'm depressed.'"
But stay open to the possibility of change. "You can blame Miami, you can blame other people, but the only person [that can create your own happiness] is you."
Be mindful of your thoughts. Identify repeated thoughts and entrenched beliefs, such as "Money is hard to get," Pradas said. Train yourself to switch to a positive outlook, such as, "I can do this," or "Change is possible."
If depressed or anxious, think of a step you can take. "Can I talk to someone? Go for a walk? Watch something funny?"
Find community. Pradas said that she was initially unhappy in Miami, so she decided to join a group called InterNations, which connects expats.
Initially she networked with people in business. Then she joined InterNations' spirituality group, eventually going on a retreat that led her to a large community of spiritual people in Miami.
Other ways to find community in Miami include: talking to people at your place of worship, going to concerts or through dating apps, Pradas said.
Search for purpose in your struggle. Pradas recommends viewing yourself "from the outside" for a moment.
Hardships can make us indulge a victim mentality, she said. "I promise you that all the struggles, all the difficulties that we have in life are for" a reason, she added.
Find happy places. For Pradas, it's the beach or any place near water. "Oleta Park is a happy place. Key Biscayne is a happy place," she said.
"I have never been in a nightclub in Miami," Pradas said. But if you like nightclubs, she said, you're primed for happiness right here!
More Miami stories
No stories could be found
Get a free daily digest of the most important news in your backyard with Axios Miami.