Proposition HH: Fact-checking the campaign claims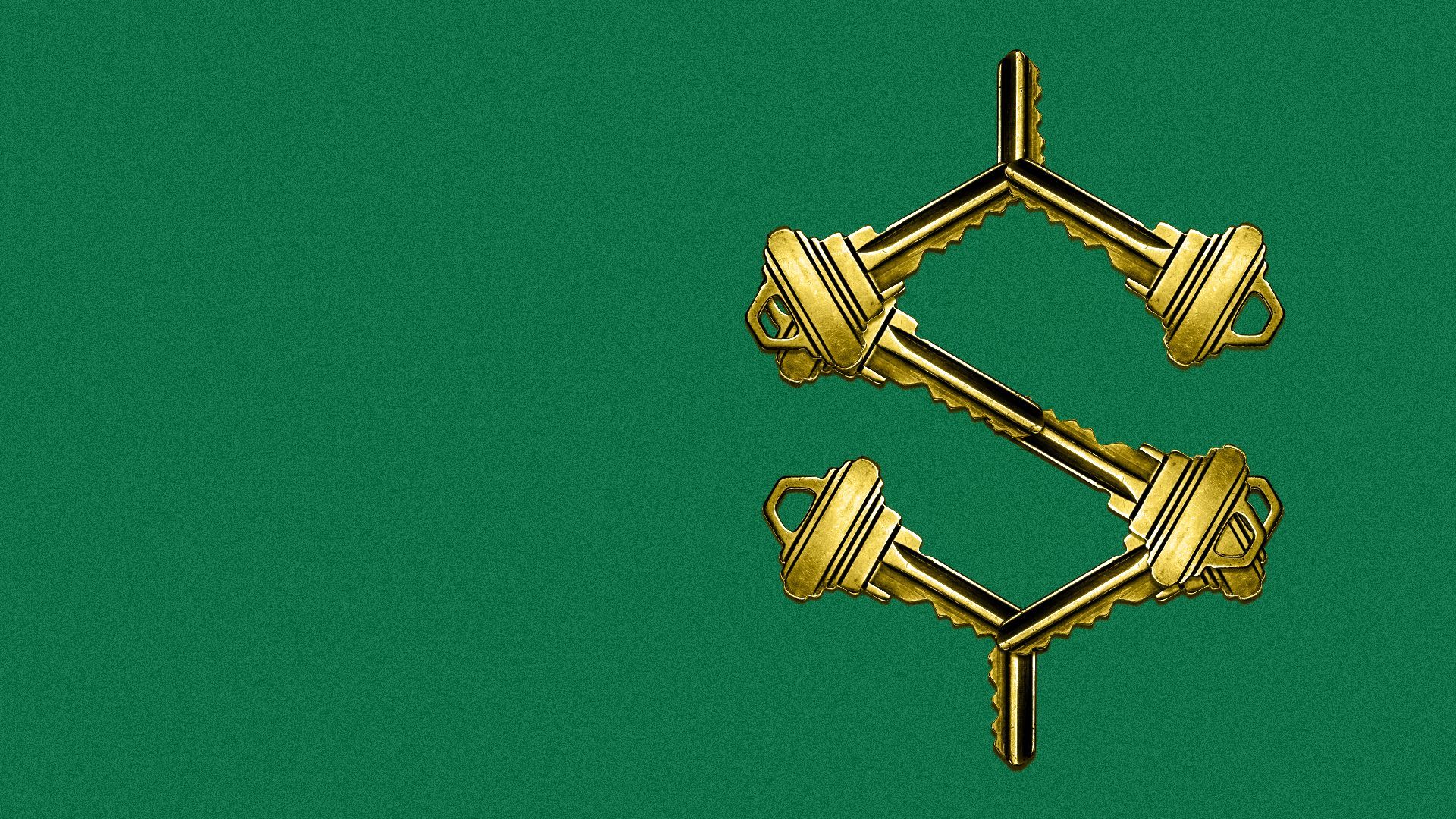 The complex question on the November ballot to limit property tax increases and funnel money to state education is generating plenty of misleading or outright bogus statements.
State of play: Here's a look at five claims about Proposition HH — and what you need to know.
What they're saying: "Prop HH. will reduce taxes for everyone," the supporters at Yes on HH write in a political flier.
Reality check: Misleading.
The first thing to know about the ballot question is that it will not reduce your property taxes — it will reduce the increase in property taxes, as 9News points out.
The average statewide increase is 40%, with some seeing much higher spikes. Regardless of whether the measure passes, most property owners will pay more in taxes.
What they're saying: "No more TABOR tax refunds," the No on HH committee says in a campaign mailer.
Reality check: Misleading.
What they're saying: "Prop. HH will create the largest property tax hike in Colorado history."
Reality check: False.
Property taxes will increase next year regardless of HH's passage. But that's because property values are increasing.
Proposition HH would actually lower the residential assessment rate from 6.77% to 6.7%.
What they're saying: "The average homeowner will save $600 every single year," the Yes on HH campaign stated on its website.
Reality check: False.
Unless your home is worth more than $1 million and in a high-tax county, don't expect to save this much each year, the Colorado Sun reports.
A nonpartisan analysis published in the Blue Book voter guide finds that the median home worth $560,000 would save $377 in 2023 and $496 in 2024.
What they're saying: "There's only one way to avoid [an increase in property taxes]," the Yes on HH campaign says in a TV commercial.
Reality check: False.
A ballot measure isn't the only option to lower property taxes. In fact, state lawmakers can reduce property rates without asking the voters, as 9News recently noted.
Republican state lawmakers have demanded a special legislative session to tackle the issue, and a conservative group is behind a ballot measure in 2024 that would lower property taxes. Both are viable options.
More Denver stories
No stories could be found
Get a free daily digest of the most important news in your backyard with Axios Denver.