6 newcomers share their advice for moving to Denver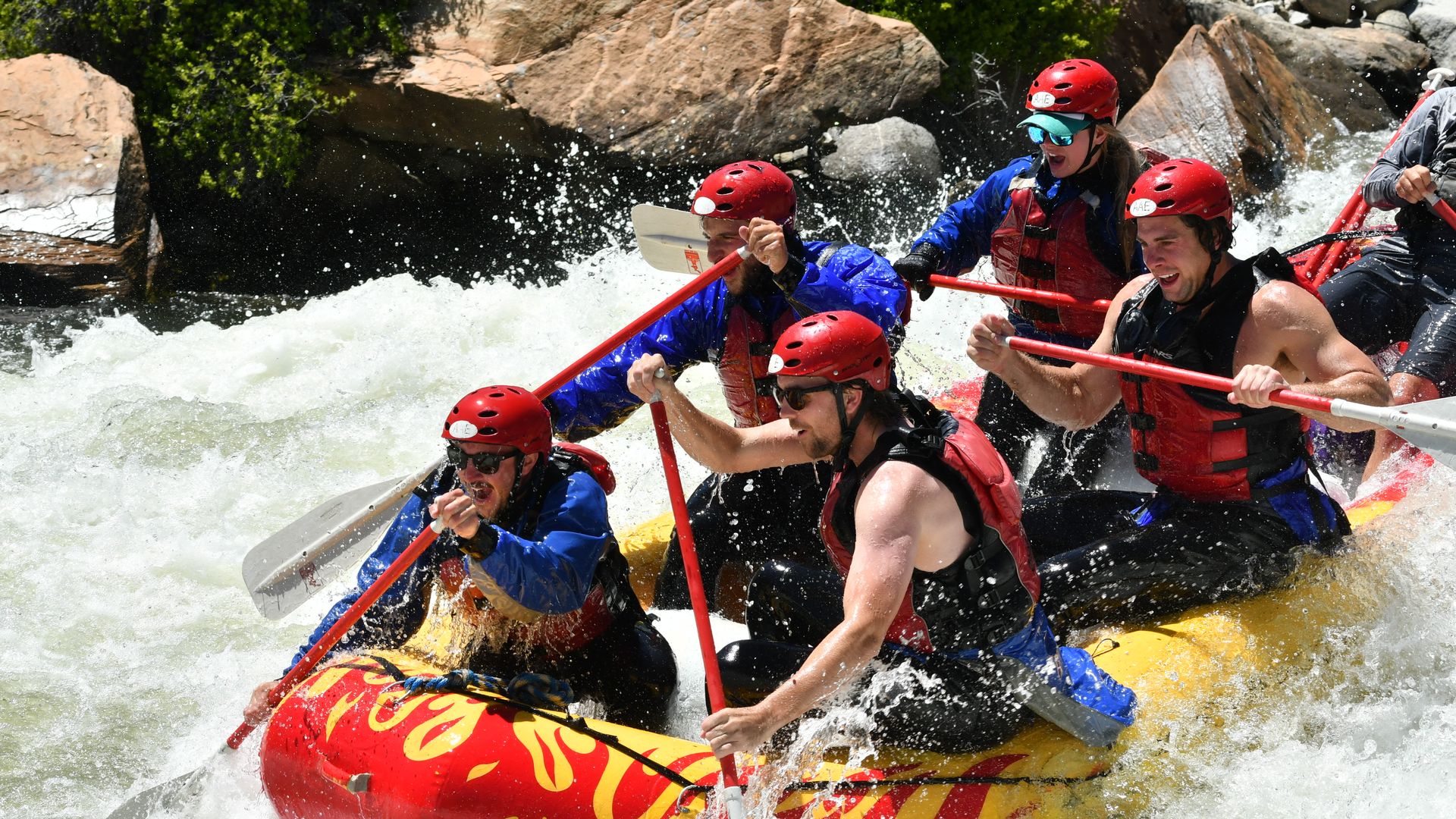 Moving to a new city can be tough. Here's what six Axios Denver readers say about making the move to the Mile High City.
Adventure awaits
Who: Nick Collins
How it happened: I came out here for the first time in June 2020 to visit a friend and enjoy some free time since I got laid off during the early days of the pandemic.
We hiked Rocky Mountain National Park and rafted the Arkansas.
I immediately felt at home in Denver, so a few months later I decided to pack it up and move here.
Bonus: It was super convenient that the same friend had a perfect group of friends that embraced me from the start and made the transition super easy. It's given me the opportunity to try a ton of new things.
The best coffee spot: Crema Coffee House in RiNo. There's a lot of seating, inside and out, and all their food has been solid so far.
Advice: Biggest advice is to just put yourself in uncomfortable situations.
Almost everyone here is a transplant, and thus has been the new person in town. There's a ton of inclusion from the people you'll meet.
And if nothing else, Denver offers plenty of places to find solitude.
New beginnings
Who: Cathy Beth
The story: I moved to Denver in what will be two years at the end of September. My husband died and I came here from Birmingham, AL, because two out of three of my children are in Colorado.
Advice: Join meetups, golf leagues, hiking groups, ski clubs. This is a wonderful area. I'm glad to be here.
Colorado > East Coast
Who: Corrine Hill
The story: I moved here in January 2023 because my partner is from here and her parents are still here so we came back to spend time with them — and because the sun is so much better here than the East Coast where we moved from.
Pro: The state of Colorado is organized and progressive. It's so nice to work in a state where there are goals and departments are working together instead of fighting with each other. It's not perfect but it's pretty amazing.
The scenery is constantly breathtaking and worth it.
People are genuinely friendly.
It's really easy to get to CA from here.
Con: Housing is super expensive. Good luck with that.
Advice: Drink significantly more water, all of the time, compared to what you are used to.
Watch out for pickup trucks. They are ubiquitous, huge, fast, and aggressive. I miss the dreaded BMW drivers of the East Coast.
Fitness is on another level around here. Be ready for high levels of athleticism.
Pandemic move
Who: Jen Barr
The story: My husband and I moved to the Denver area two days before the pandemic lockdowns — a suboptimal time to move.
I'm still finding myself with a really uneven knowledge of the city and the state, from being uncertain how to pronounce certain places to not being quite sure about the boundary lines between neighborhoods.
Challenge: People talk about "returning to normal" after the pandemic, but when you've moved to a new city and a new state, you have no "normal" to return to.
Advice: I've taken several walking tours of the city. It's a great way to meet new and interesting people and to get to know this city.
Learning about the history and lore of the city has helped me to forge a better connection to it, and the people who go on those kinds of tours are often really interesting people.
Big move from the Big Island
Who: Francine Roby
The story: After nearly eight years living in the rural, tropical forest of the Big Island of Hawaii, we moved to Denver this past March.
Denver has better medical access, long-term care facilities and professionals, and locally based specialists, including pet emergency facilities.
Pros: It has been nice to walk to major Denver grocery stores, restaurants, from our downtown apartment with a view of the mountains, river and parks.
We also missed varied entertainment and arts scenes, which are abundant in Denver.
People here have been friendly and helpful, unpretentious, like the Hawaii aloha spirit, so that's familiar and welcoming.
Boomerang
Who: Joshua Rosenblum
The story: My wife and I moved to Denver on Thanksgiving Day in 2021. I had lived here long ago and had always wanted to come back.
Housing woes: Luck helped us both find jobs at the same time and we made a misguided attempt to buy a house before moving back. It was at the height of the market. We were told that we wouldn't have a chance at the first place we looked at and liked unless we bid $125,000 over the asking price. We did not bid.
After almost a year and a half, we lucked out in buying a place in northwest Denver after losing out on a couple of offers, and walking away from another place after being under contract because there were problems with just about everything.
Best spots: We live about eight blocks from Sloan's Lake and so we are there pretty frequently and love being there for the best Denver skyline views on the west side, and awesome mountain views from the East side.
What to do: In addition to a love of all things outdoors including hiking, biking, snowshoeing and more, we do love what I might call three Bs: breakfast, beers and bands.
Of course, we love a green chile in a breakfast burrito and La Grande Mexicana taqueria on 32nd is a gem, as is Javier's at 38th and Tennyson.
When after non-burrito breakfast fare, we like Rupert's across from Sloan's Lake. Zuni Brewing has wonderful beer and awesome live music at least a couple of nights each week.
The beer and patios of Joyride and O'Dell's (on Sloan's) are always wonderful as well.
This weekend we're seeing our favorite band, the Tedeschi Trucks Band, at our favorite venue in the world: Red Rocks. It's certainly no secret but we get excited every time we go.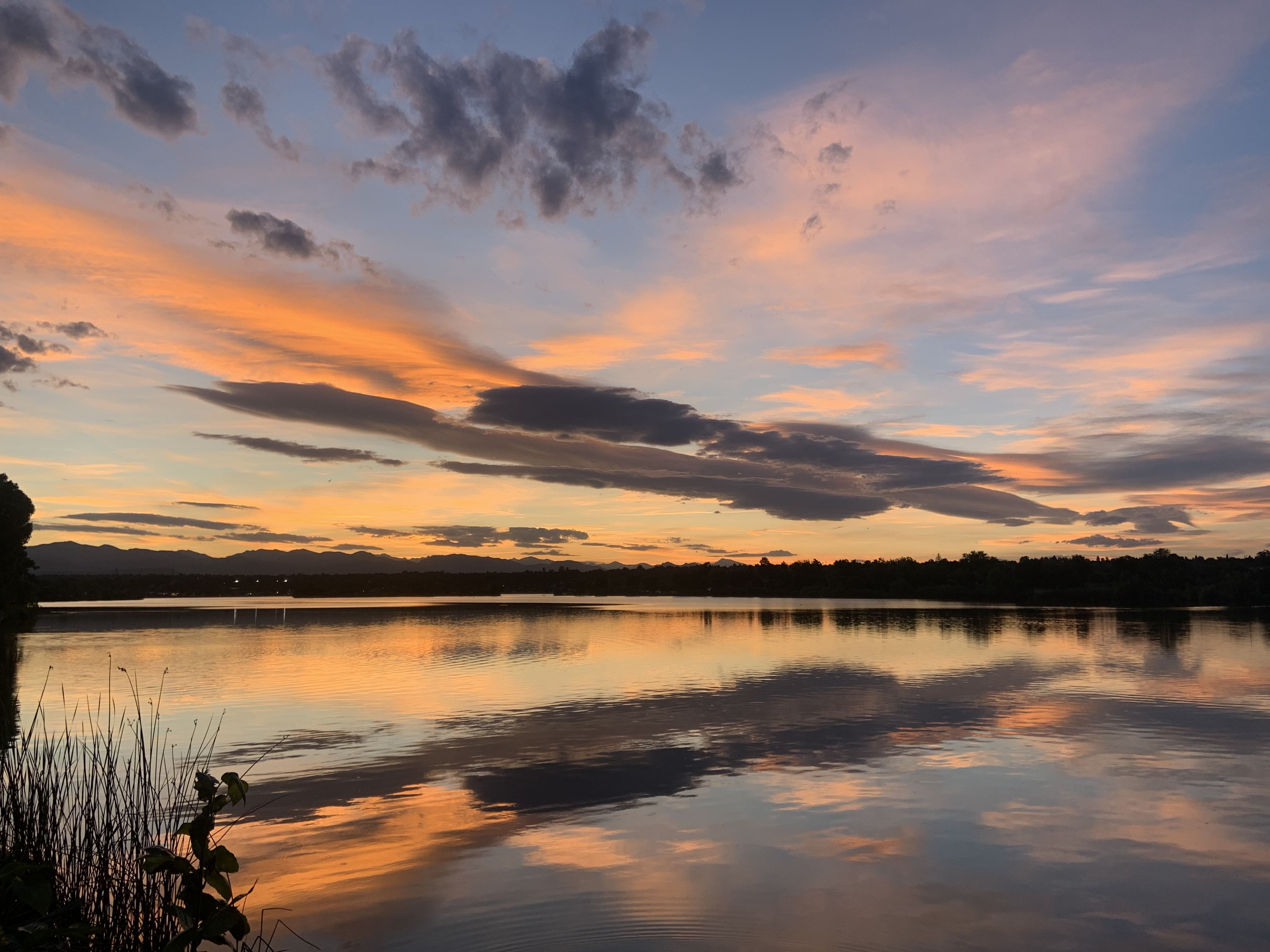 More Denver stories
No stories could be found
Get a free daily digest of the most important news in your backyard with Axios Denver.