Mood-boosting design creates happier homes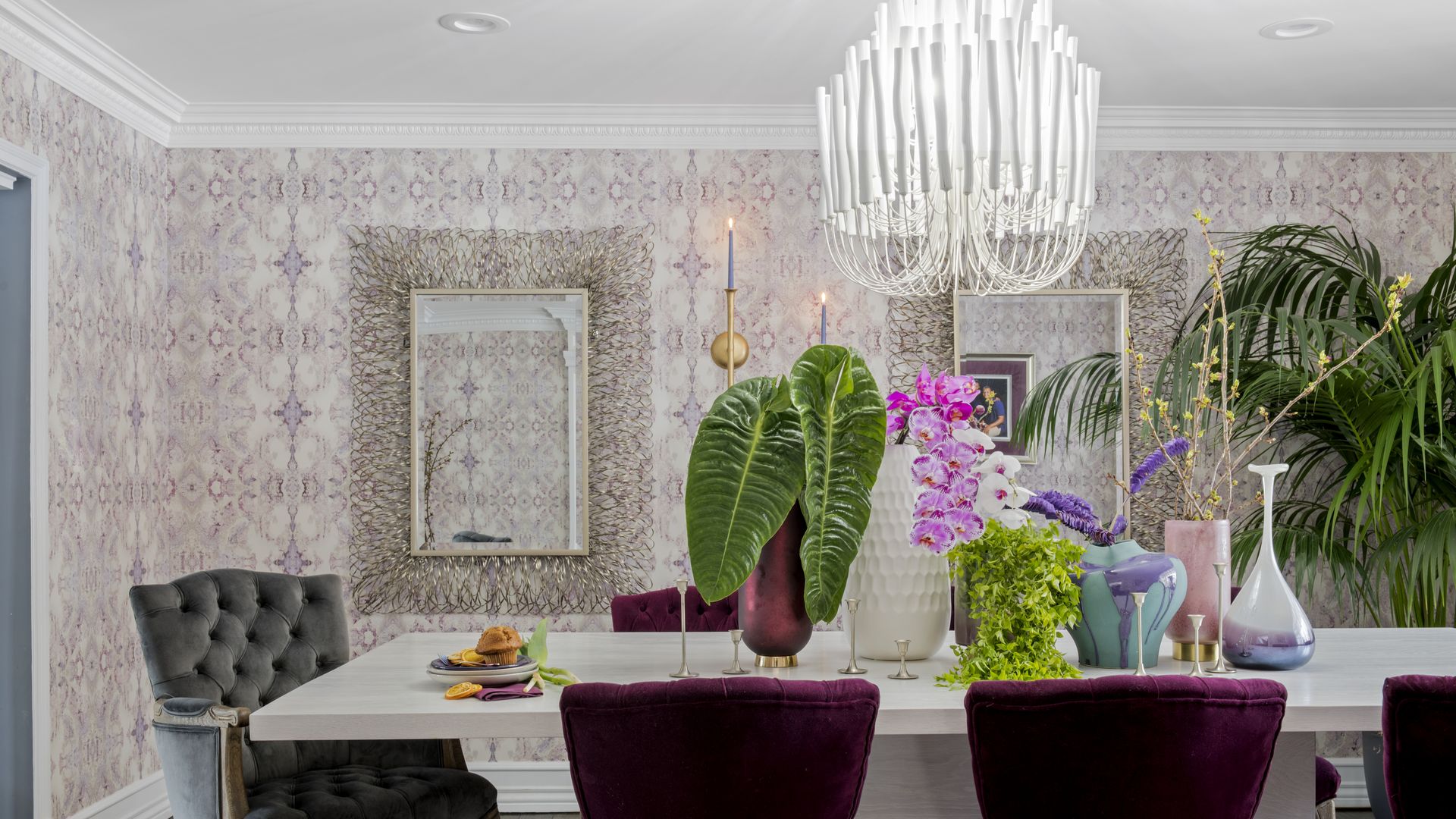 From the colors of your walls to the smells conjured in your kitchen, your home has a major impact on your mood.
What they're saying: "What we try to share with clients is the importance of the home, and seeing home as their core of a happy, healthy life," says NeKeia + Co. owner and Black Interior Designers Network president Keia McSwain. McSwain has been designing since 2016 and has lived in Denver since 2018.
Why it matters: Art and aesthetic experiences — which include the architecture and design of our homes — impact physical health, mental health and relationships, and amplify our human potential, says Susan Magsamen, the founder and executive director of the International Arts + Mind Lab at the Johns Hopkins University School of Medicine.
Something as simple as changing music or the color of a light bulb can have an impact on stress, and even anxiety and depression, according to Magsamen.
What's happening: Magsamen and her team study neuroaesthetics, which is how art and aesthetic experiences can be measurably understood.
"Typically, arts and aesthetics are seen as luxuries and nice to have, but the research is showing us it's imperative," Magsamen says.
Here are McSwain's tips for making your space support your best life.
Of note: Most of these suggestions don't cost a dime.
1. Take inventory. First, identify items you already have that bring you happiness, McSwain says.
"Find the most important pieces that reflect you and your family, where you've been, and where you'd like to go," she says.
There aren't rules around how to display items you love — it's just important to have them.
2. Identify what colors you want to use. Think about how you want to feel (inspired, calm, happy) and consider which colors support those feelings.
Ask yourself: "What color makes my heart skip a beat?"
Then, incorporate those colors throughout your home in different ways, from wallcoverings to art to furniture. Your room will build off of that color choice.
3. Add layers. "Layering has a lot to do with mood," McSwain says.
If touch is important to you, you might want to spend time selecting fabrics that feel good to you, like a boucle chair or sofa.
Of note: Building layers takes time. For example, it's OK to start with one piece of art on the wall before deciding what else to bring into the room.
4. Bring nature indoors. Plants can also help with a calming aesthetic and have been linked to improved health.
Seeing a living thing slowly grow over time brings a sense of peace and slowness, McSwain says.
If you don't have a green thumb, artificial plants do the trick.
5. Keep it personal. Don't worry about impressing others or copying a magazine. Take note of what you're attracted to and what positively influences your mood — and lean into that.
More Denver stories
No stories could be found
Get a free daily digest of the most important news in your backyard with Axios Denver.