Six Colorado women who shaped the state's history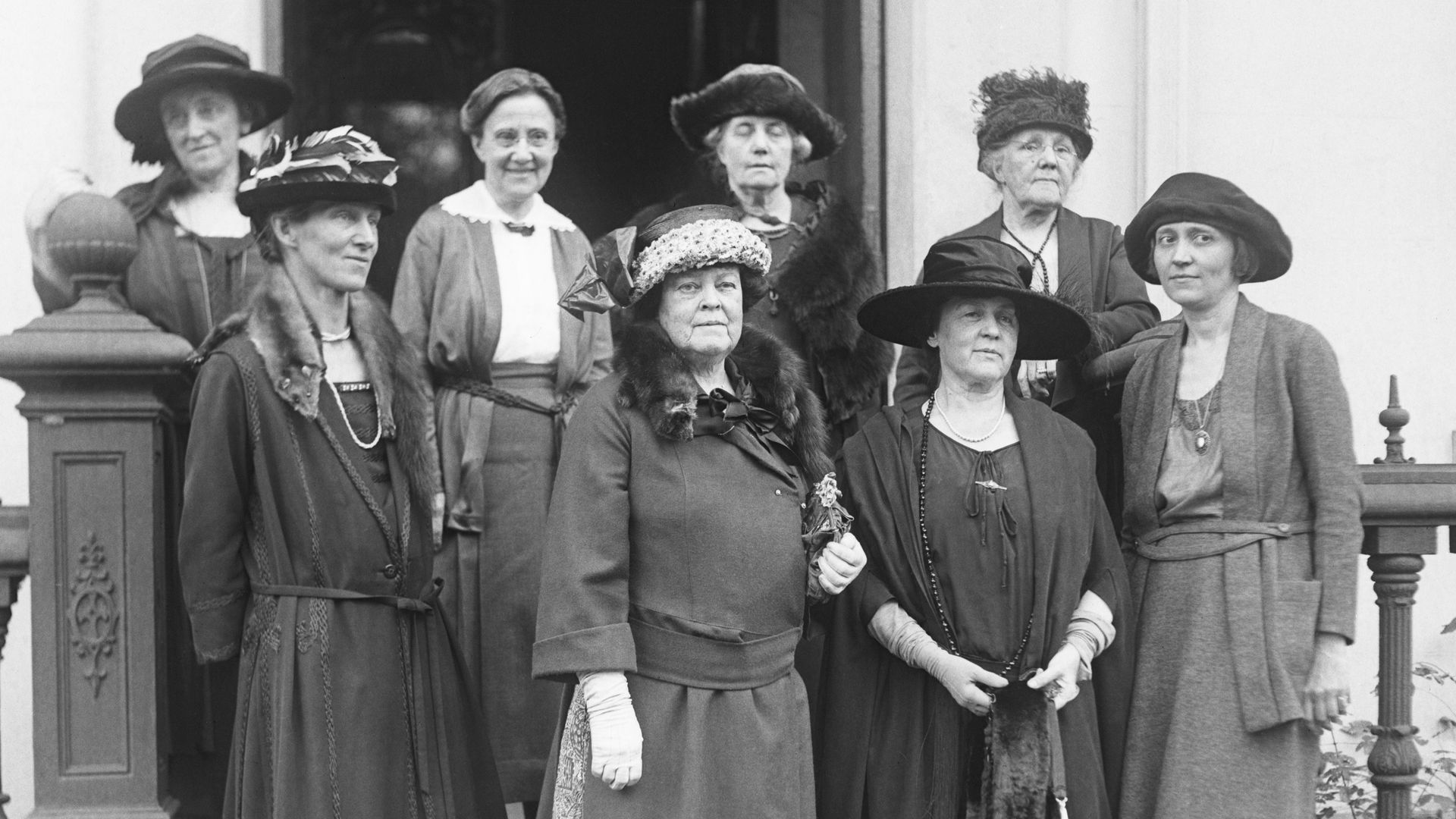 A doctor who delivered thousands of babies. A pioneering state lawmaker. An Indigenous businesswoman. These are just a few of the remarkable women who helped shape Colorado's history, according to Susan Fries, director of the Center for Colorado Women's History.
Zoom in: Esteban stopped by the center recently to learn more about women whose stories may not be well-known, but whose legacy should be remembered.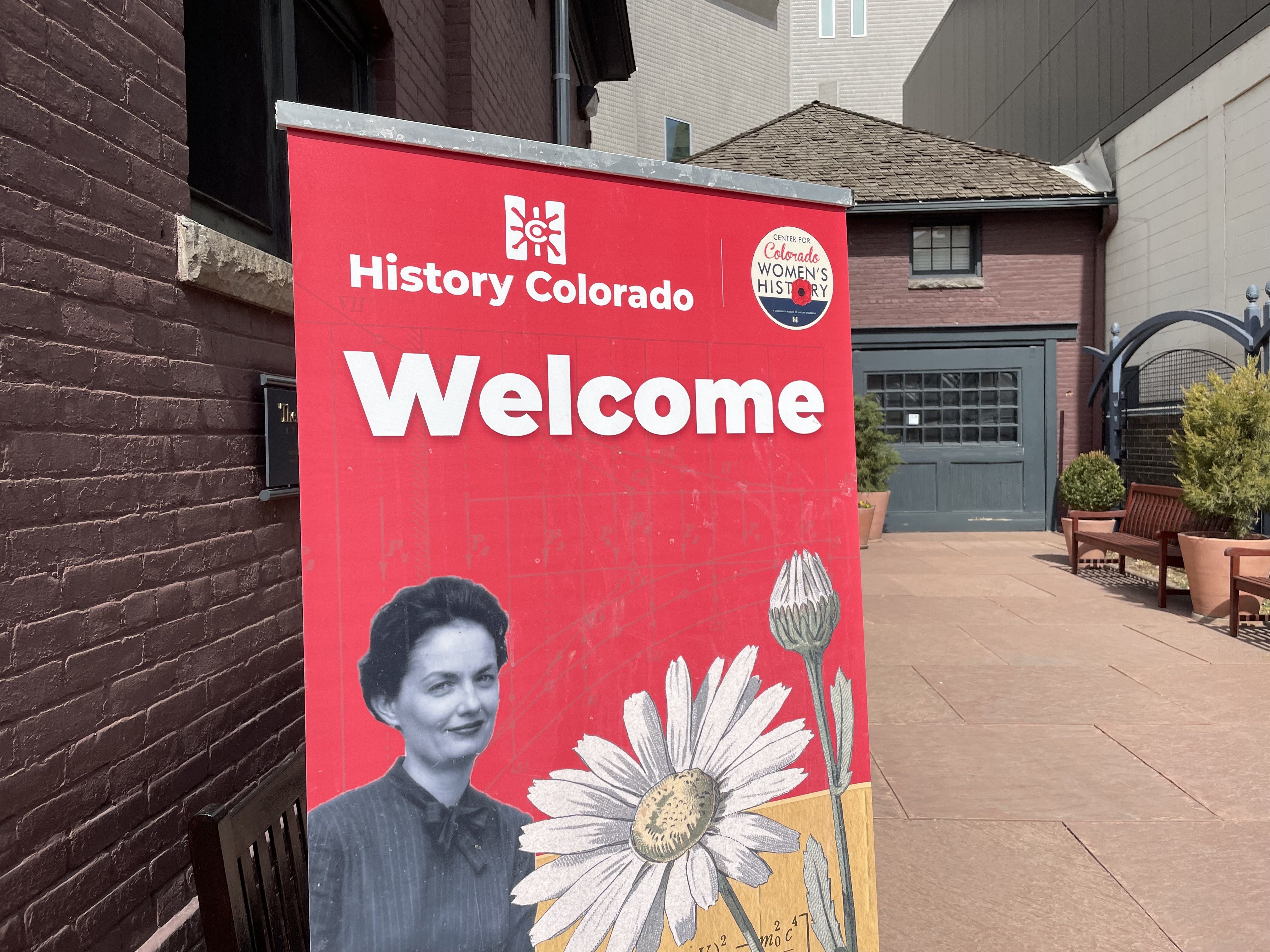 Dr. Caroline Spencer (1861-1928)
A Colorado doctor and suffragist who frequently visited and protested in Washington, D.C., she helped advocate for voting rights at the national level.
Cat Jensen, education coordinator at the center, said she was among the suffragists who were arrested during the Night of Terror, when 33 women were imprisoned and tortured after peacefully demonstrating in front of the White House in 1917.
Josephine Aspinwall Roche (1886-1976)
Roche was Denver's first policewoman. She would later become president of the Rocky Mountain Fuel Company, a role held by her father before his death.
Fries said she helped institute progressive labor reforms, including raising pay for union mine workers. Roche was later appointed U.S. Assistant Secretary of the Treasury by President Franklin Roosevelt, a role she served in from 1934 to 1937.
Dr. Justina Ford (1871-1952)
Ford, the first Black woman doctor in Colorado, said she wasn't allowed to practice in hospitals because of racism.
By most estimates, she helped deliver nearly 7,000 babies during her career. She died at 81, just two years after she was finally admitted into the Colorado Medical Association, according to Denverite. Her home in Denver's Five Points neighborhood houses the Black American West Museum.
Elizabeth Piper Ensley (1847-1919)
An African American suffragist and journalist, Piper Ensley was instrumental in helping organize for women's voting rights in Colorado, Fries said.
She also encouraged other Black women to join the effort. "She's one of many African American women who were influential in the suffragist fight," Fries said.
Amache Prowers (1846-1905)
Prowers was born in Southern Colorado and was a member of the Southern Cheyenne Tribe.
A landowner during a time when that was rare for women, she and her husband, John Wesley, ran a successful cattle ranch in Boggsville, Colorado.
Their home, the Prowers House, still stands as a museum in Bent County.
Helen Ring Robinson (1878-1923)
In 1912, Robinson became Colorado's first woman senator, becoming only the second woman in the country to be elected to a state Senate (Sen. Martha Hughes Cannon of Utah was the first.)
Jensen said Robinson was a teacher before she was elected, and her policy work focused on workers' rights. Affectionately known as the mother of the Senate, Robinson helped change the legal age of consent for marriage in Colorado from 16 to 18.
Driving the news: Colorado is home to a pivotal milestone: It was the first state to allow women to vote via a referendum in 1893 — 27 years before the 19th Amendment granted that right to all women in the U.S.
Jensen said white, Black and Latina women voted here the following year once the law took effect.
More Denver stories
No stories could be found
Get a free daily digest of the most important news in your backyard with Axios Denver.