Photo gallery: The history of the Eisenhower tunnel at 50 years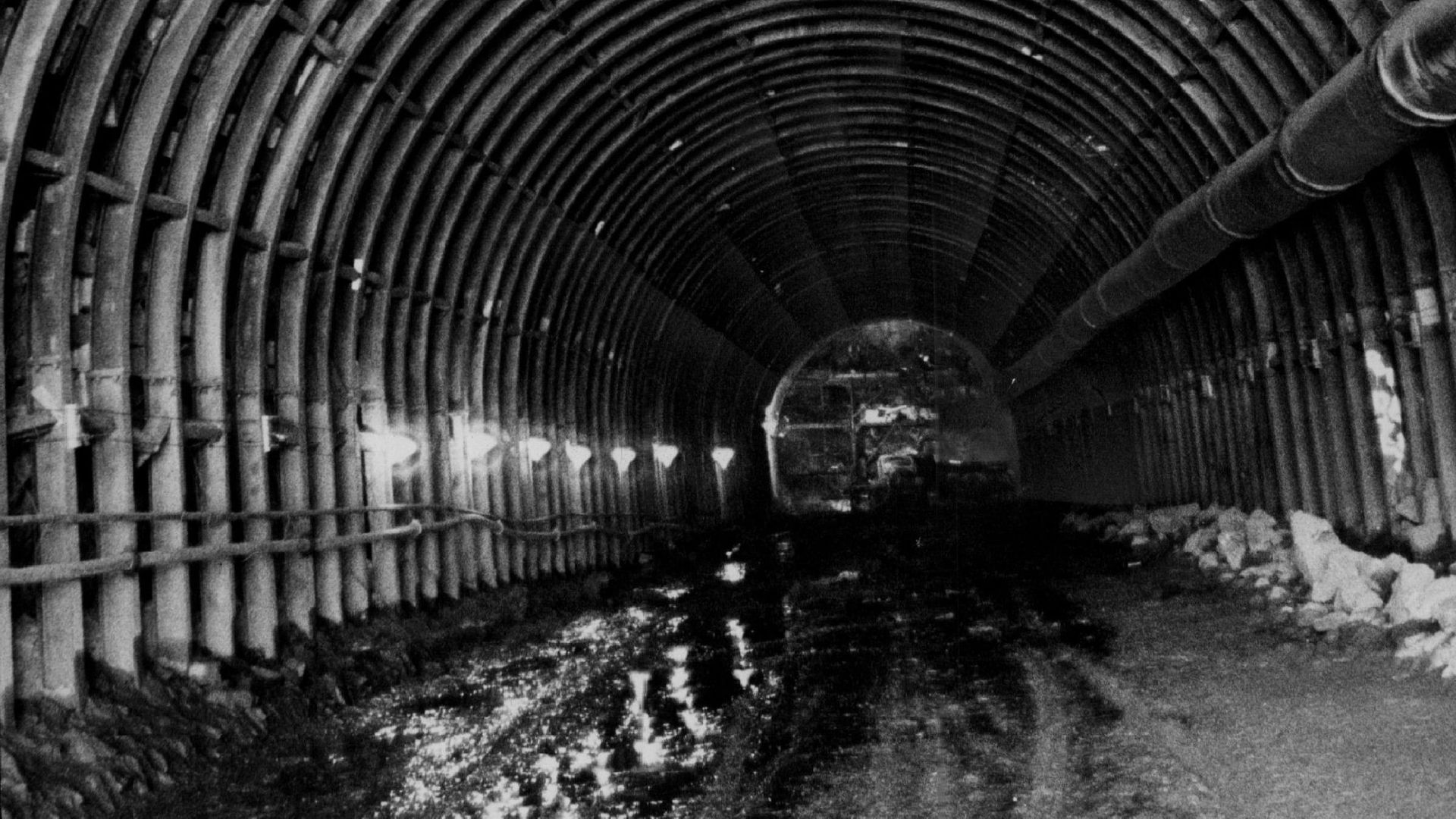 This year marks 50 years for the Eisenhower tunnel, the first route through the Continental Divide, connecting the state along Interstate 70.
Driving the news: The first tunnel opened with a huge celebration on March 8, 1973, and the second — allowing one-way traffic on each side — was completed on Dec. 21, 1979.
When it opened it was the highest-elevation tunnel in the world.
Flashback: It took 20 years to even find an engineer who believed the project was possible, and ultimately cost about $108 million at the time — roughly double the initial estimate and then a record for federal dollars spent for a single project.
As many as 1,140 workers constructed the tunnel, working in shifts 24 hours a day for six days a week.
1 million cubic yards of rock was cleared from each of the bores, enough to fill about 800,000 pickup trucks.
ICYMI: Colorado's Eisenhower tunnel turns 50 and shows its age
Take a look: The tunnel's history, in 12 photos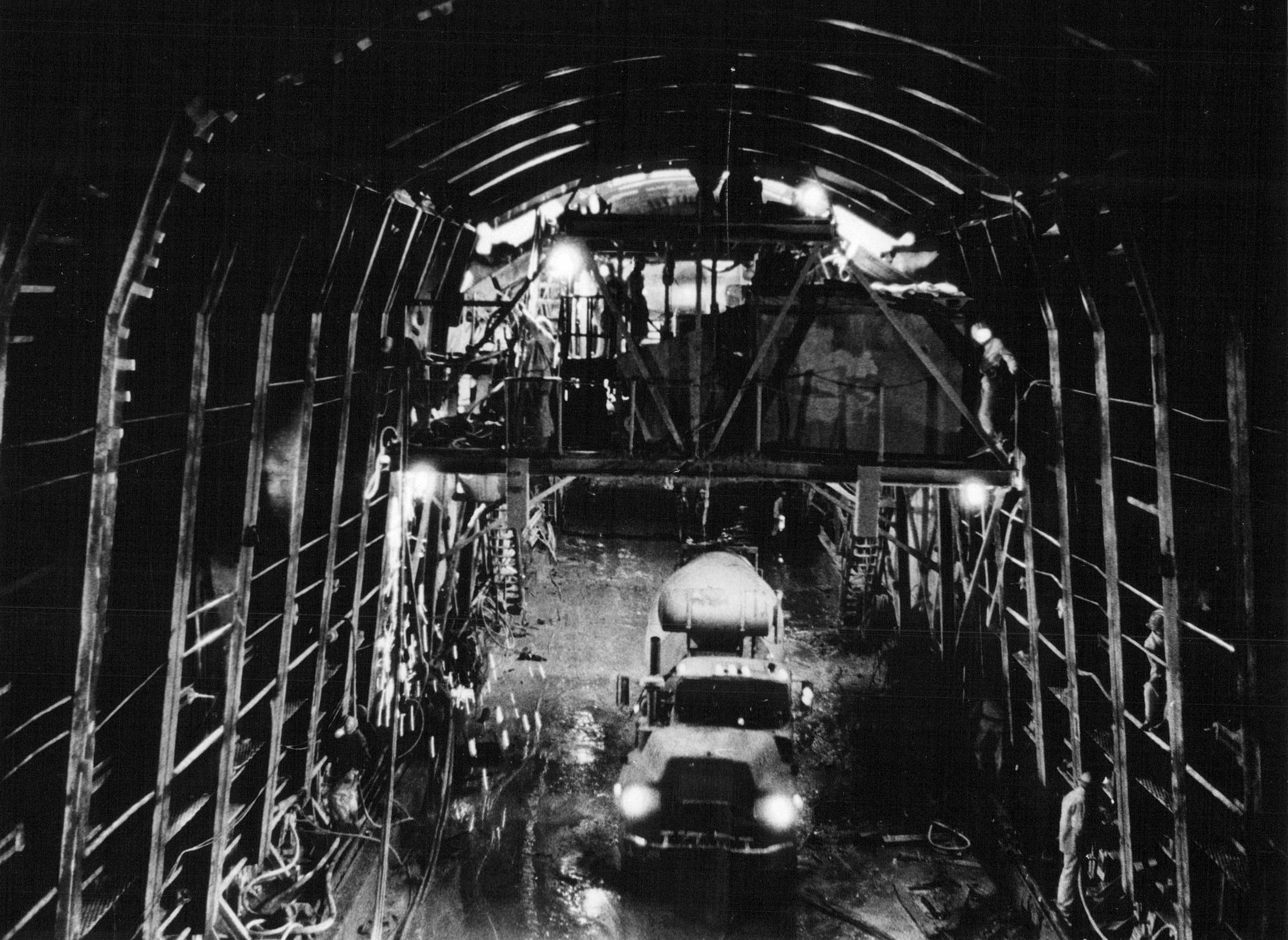 Nov. 14, 1972: A concrete truck passes through the first half of Eisenhower Memorial Tunnel.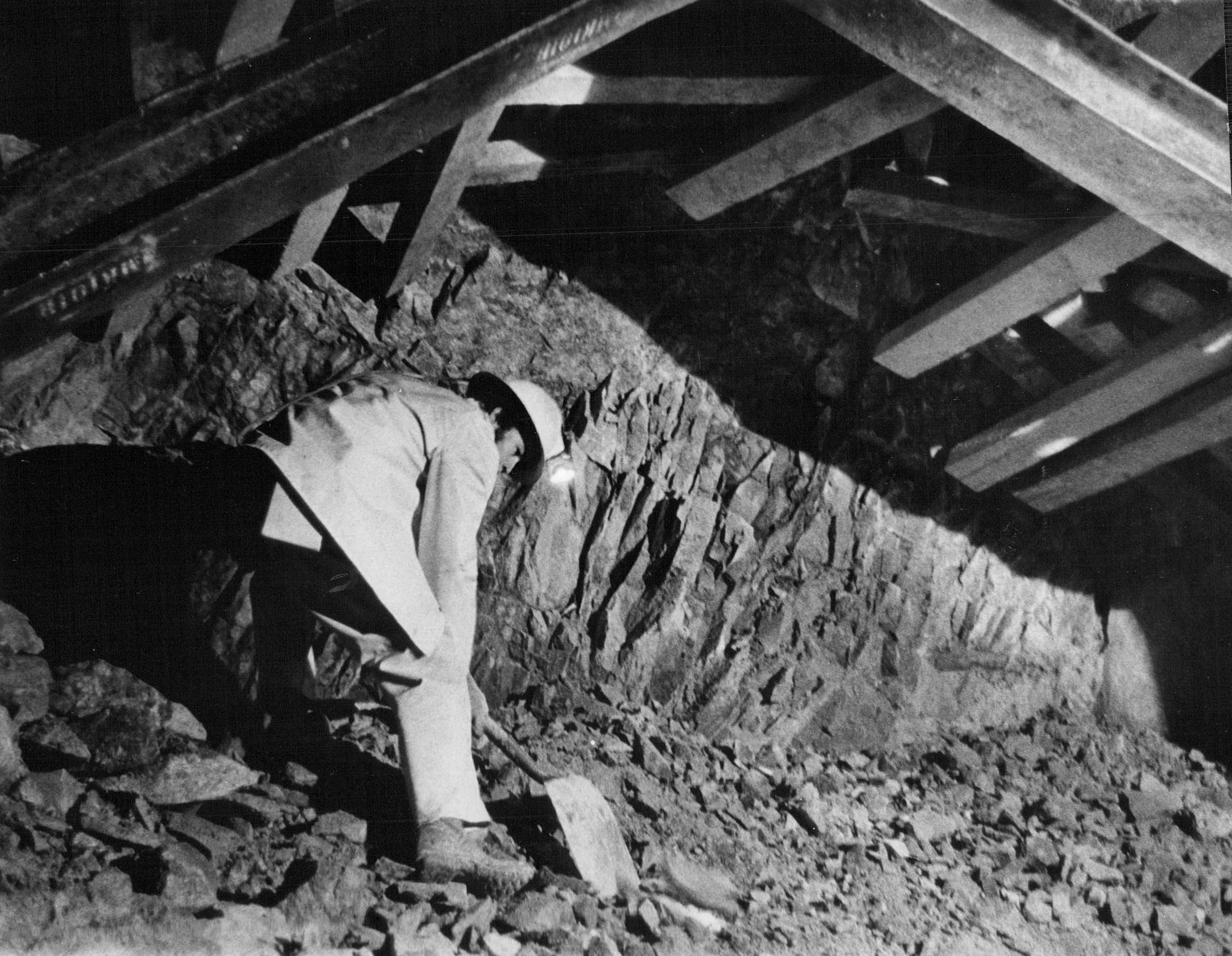 November 1972: A hard-rock miner clears granite debris form cross-bore drill that will connect both halves of Eisenhower Memorial Tunnel.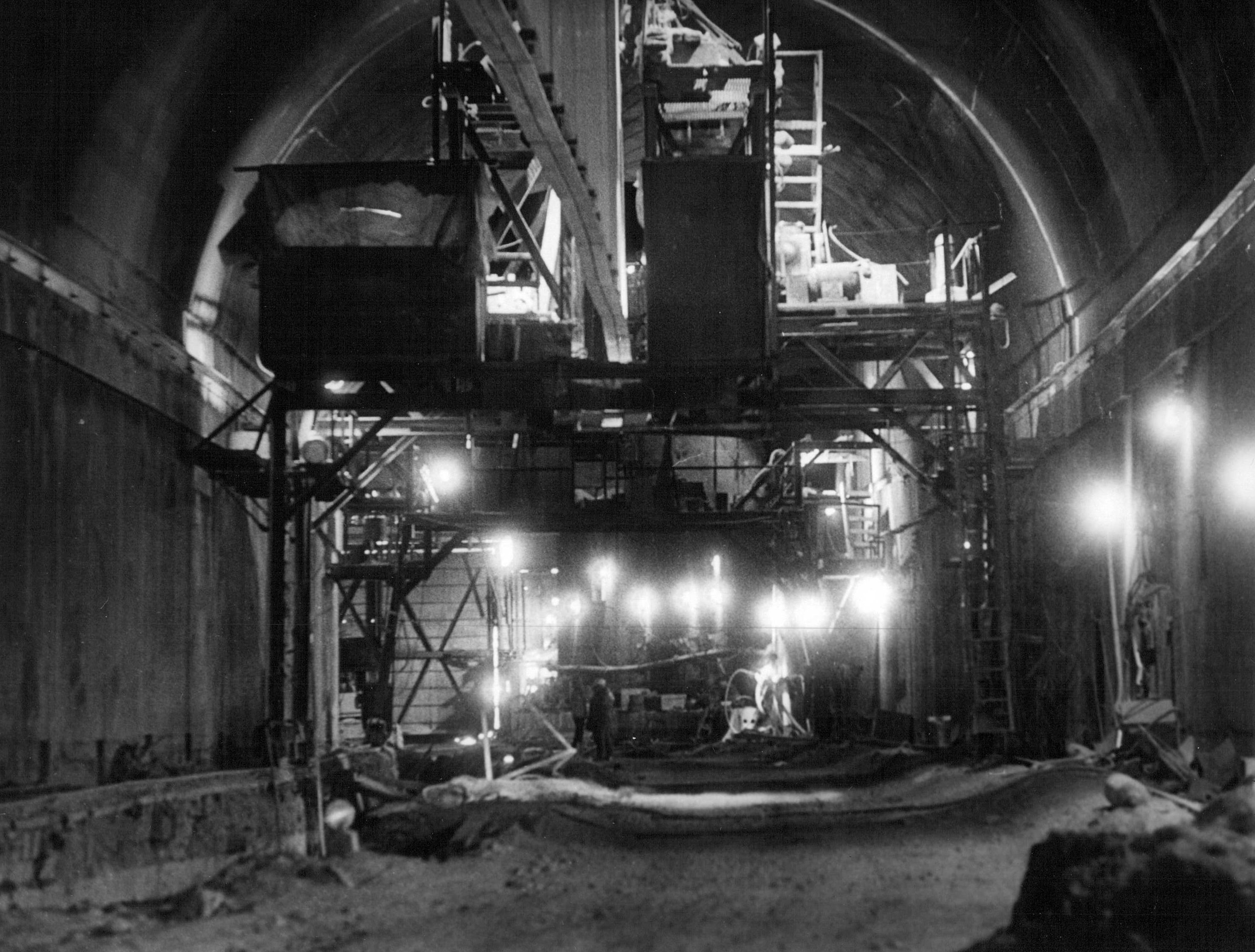 Jan. 5, 1973: In the final months, workers used scaffolding as they rushed to finish the tunnel ahead of the March 1973 opening.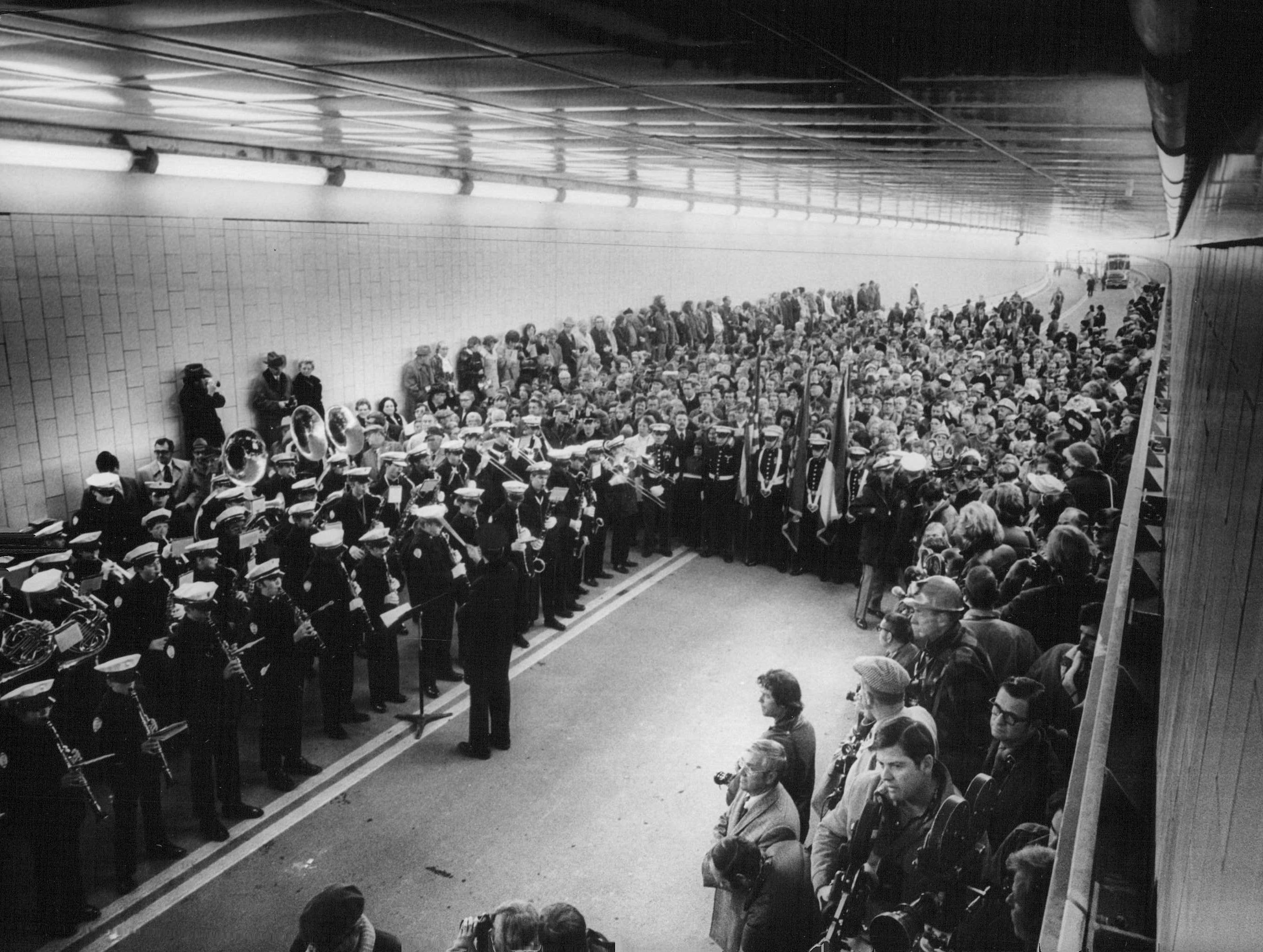 March 8, 1973: The dedication of the tunnel was a grand event that drew hundreds and a military band.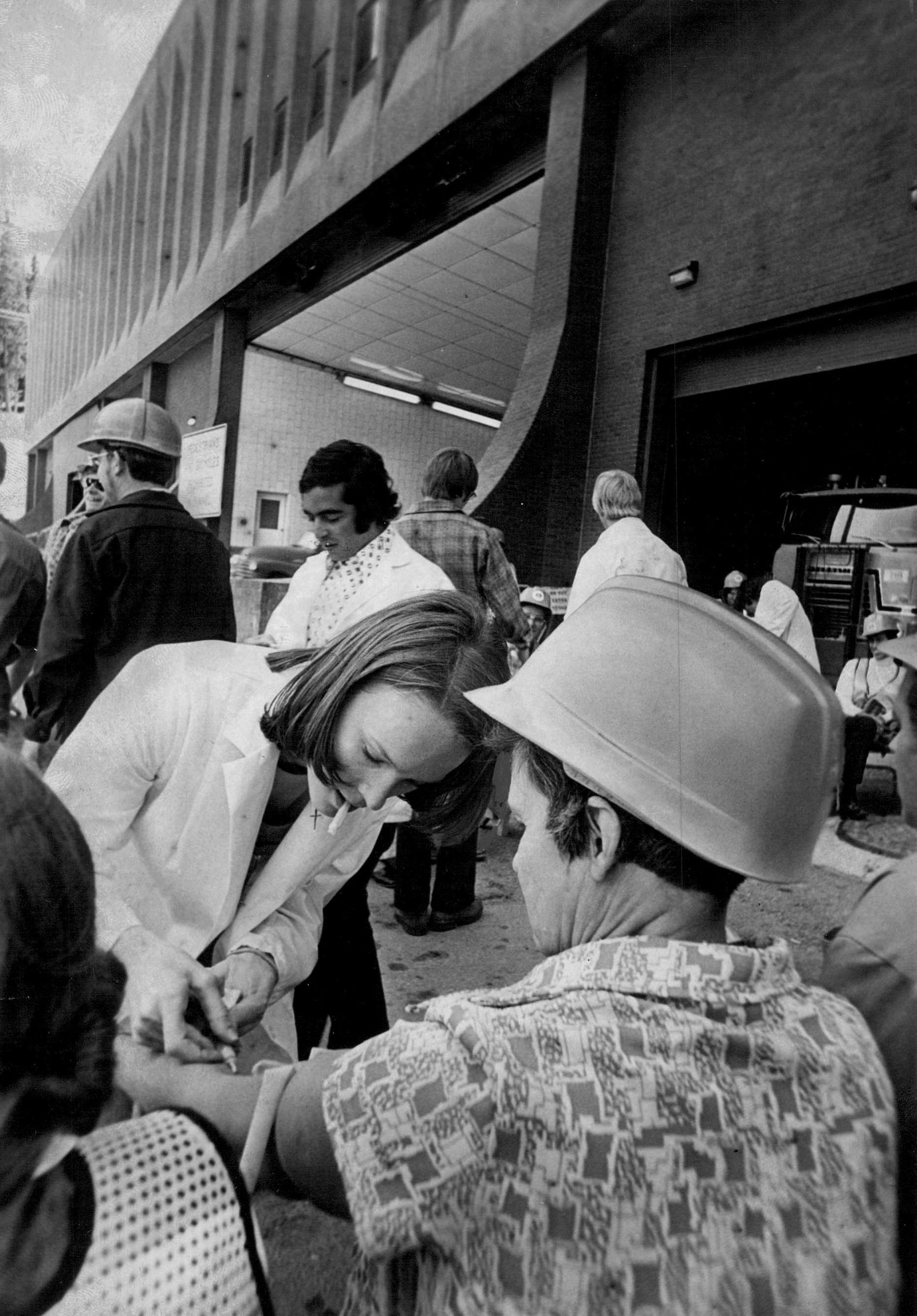 June 21, 1974: Colorado public health officials conducted testing to see how much carbon monoxide would enter the blood. Blood tests were taken after 15 minutes, 30 minutes and 40 minutes in the tunnel.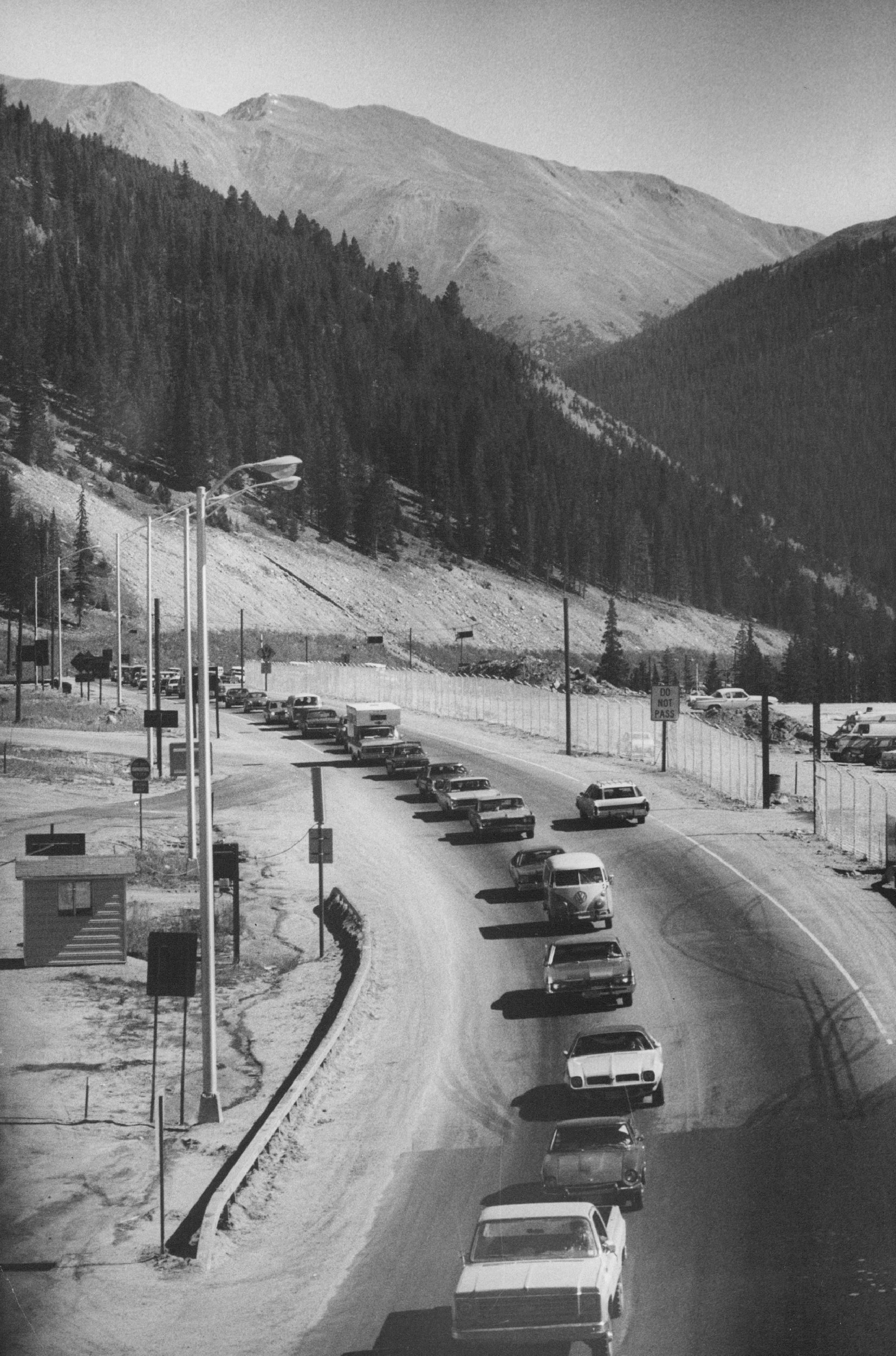 Sept. 29, 1975: The tunnel initially opened with a single lane of traffic in each direction. The picture shows a six-mile backup.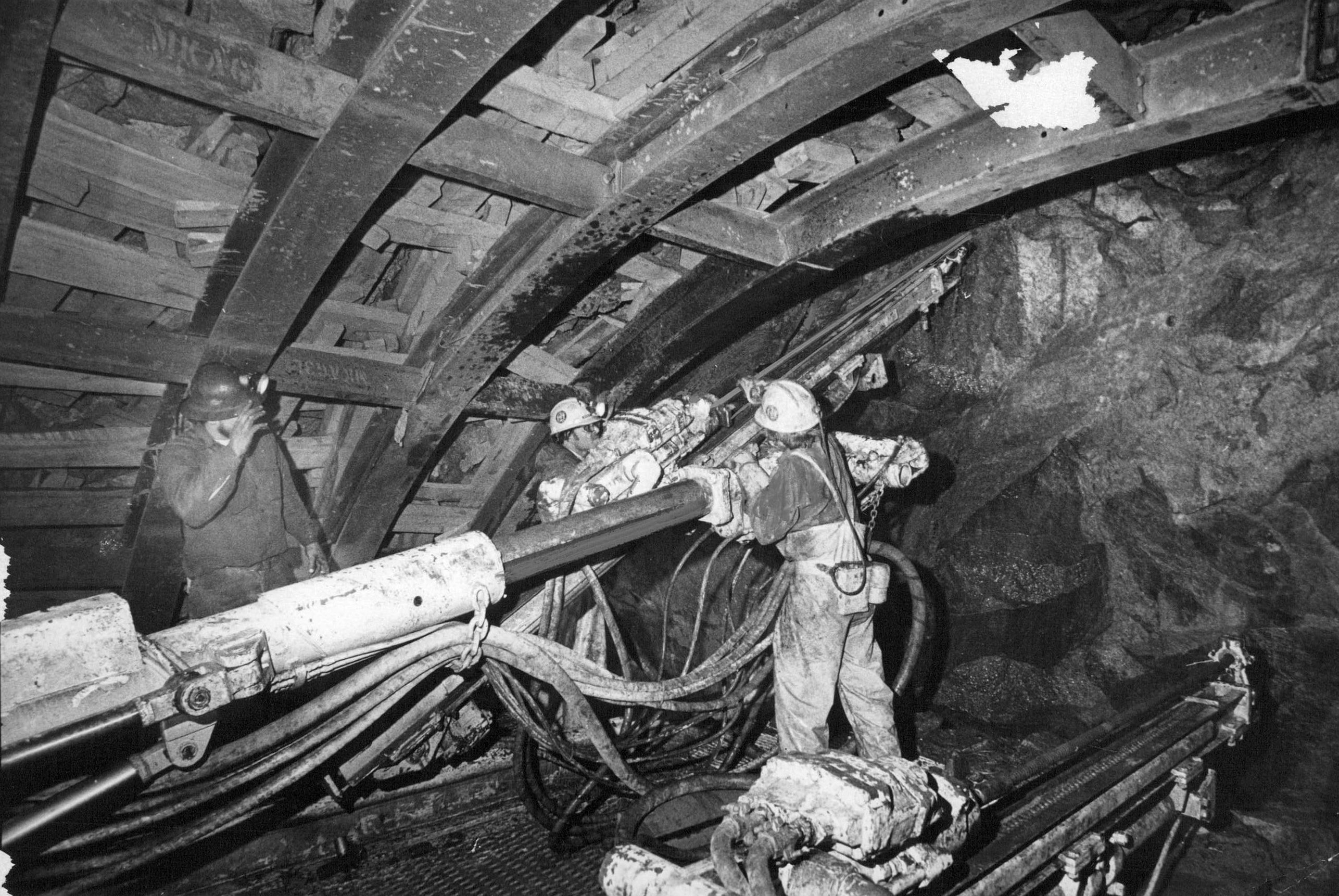 May 19, 1976: Three years after the first side opened, arduous work continued on the second bore through the mountain.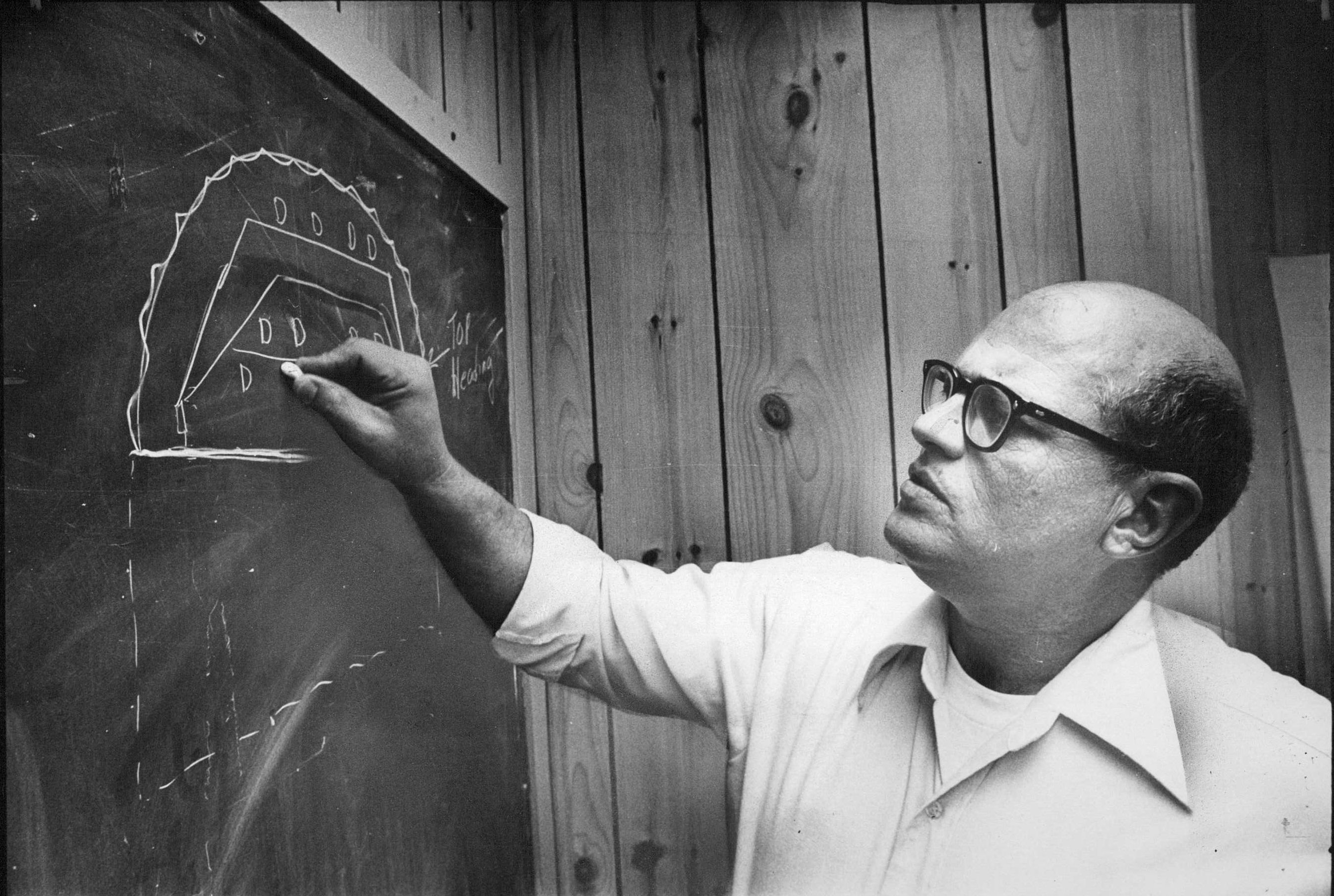 May 1976: An engineer maps out how the tunnel dig is designed.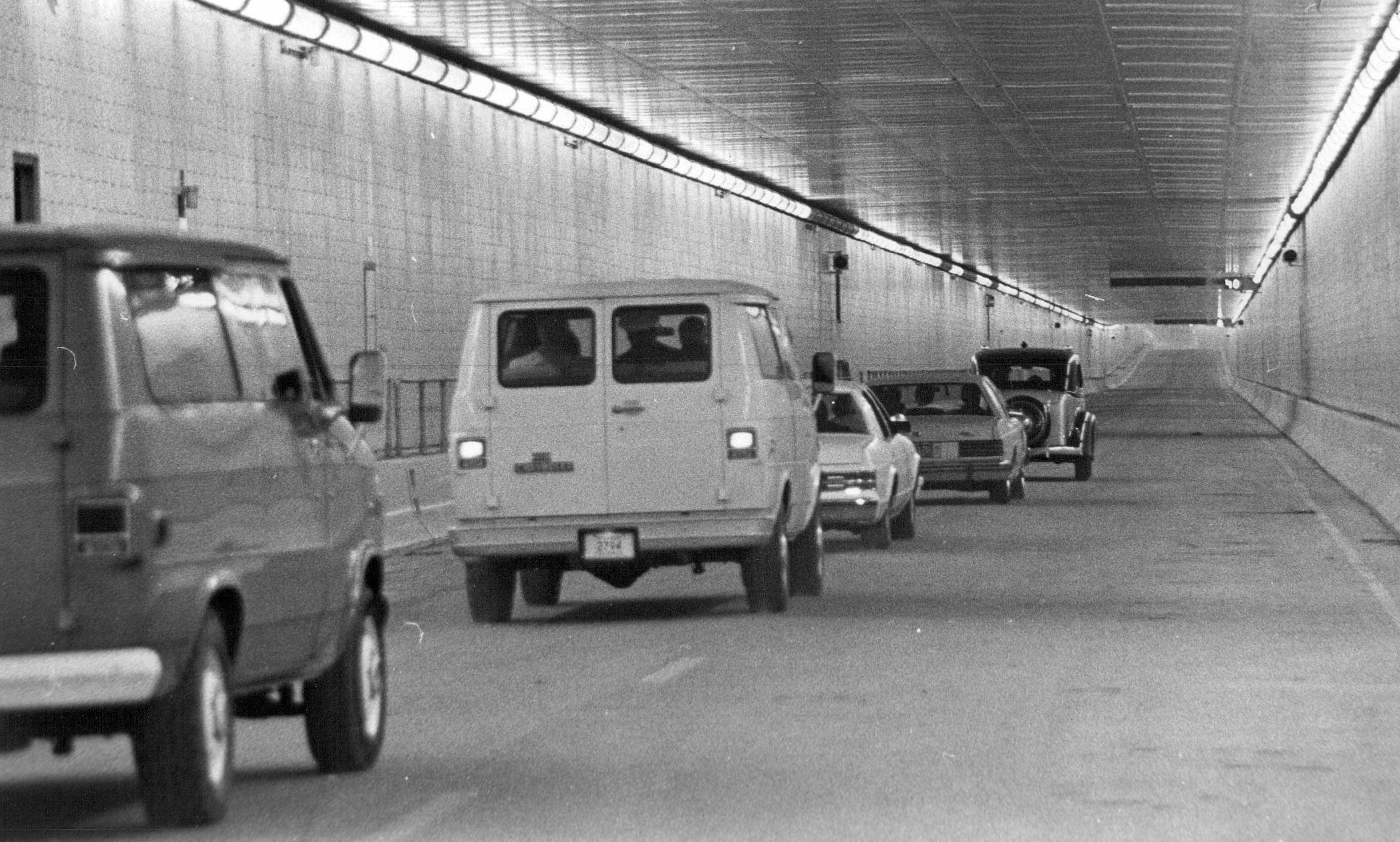 December 1979: The south tunnel — now eastbound I-70 — opened Dec. 21 to traffic.

Oct. 9, 1982: Then — and now — fall snow storms can snarl traffic on the west side of the tunnel.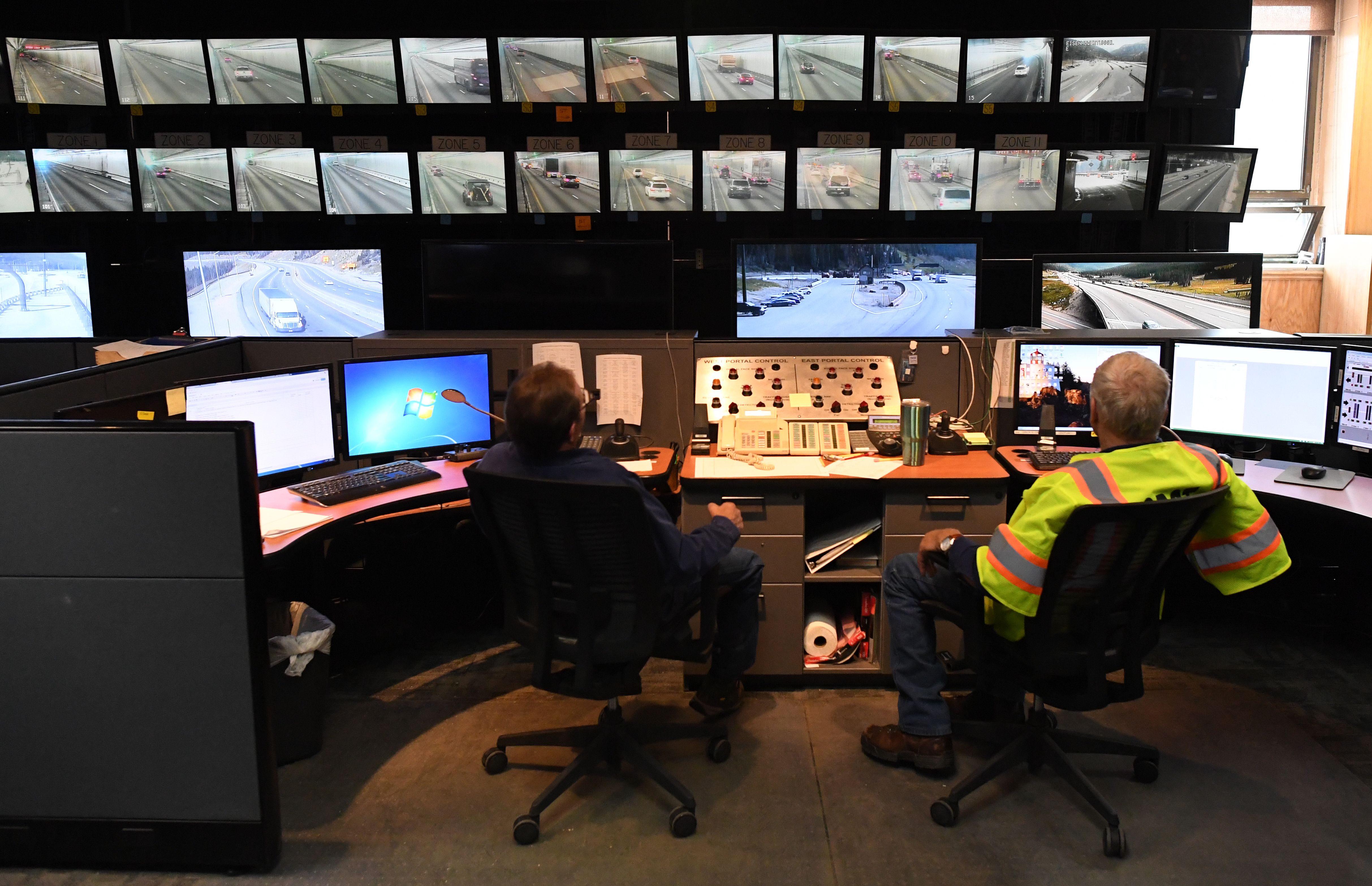 August 23, 2017: Colorado Department of Transportation employees keep an eye on the Eisenhower Tunnel every moment of the day using about 100 different cameras.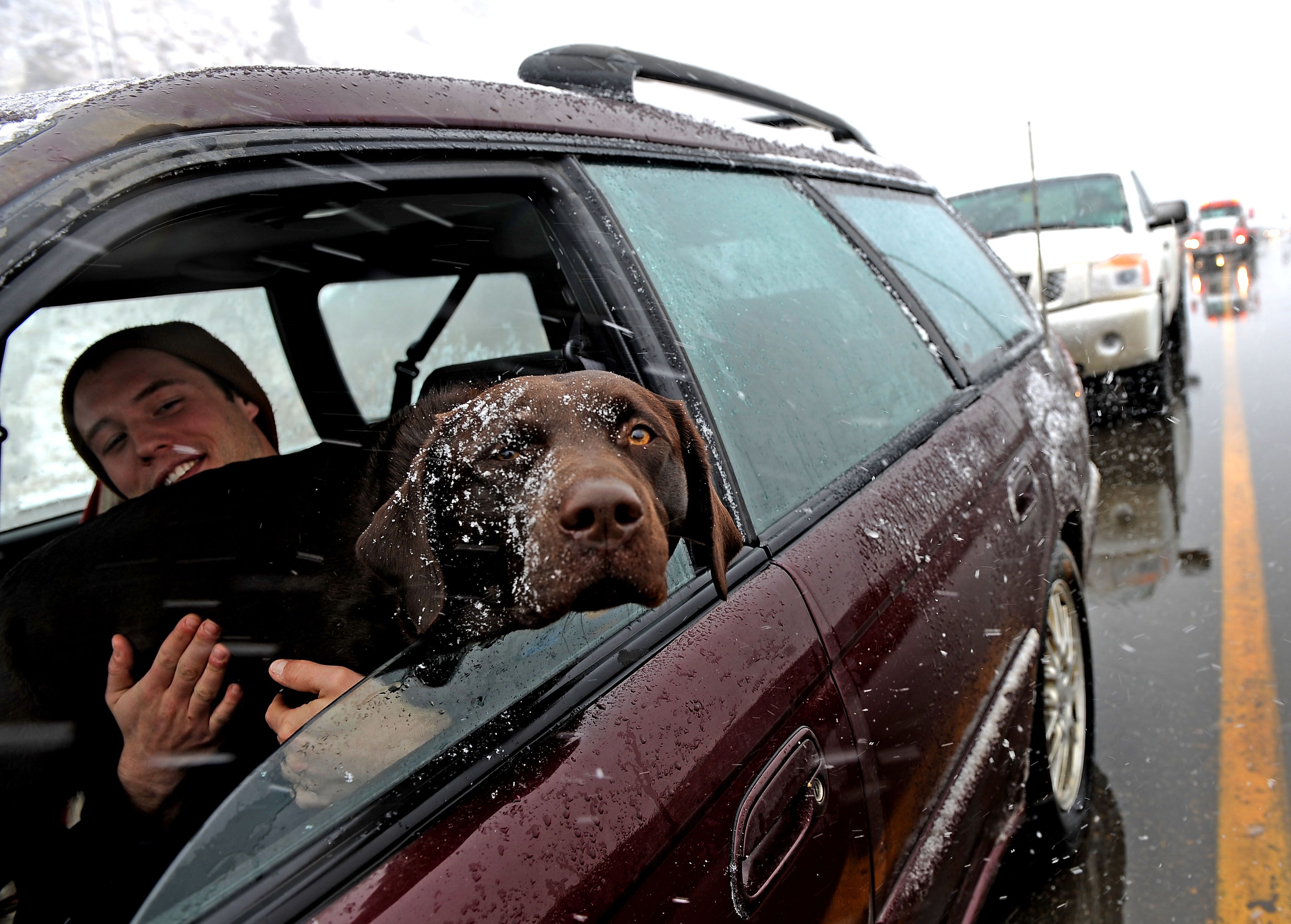 Any day: We've all been here. The closure of Interstate 70 for inclement weather is a doggone pain for us all.
Photos: Denver Post via Getty Images
More Denver stories
No stories could be found
Get a free daily digest of the most important news in your backyard with Axios Denver.