Head to the hills for Colorado's July wildflowers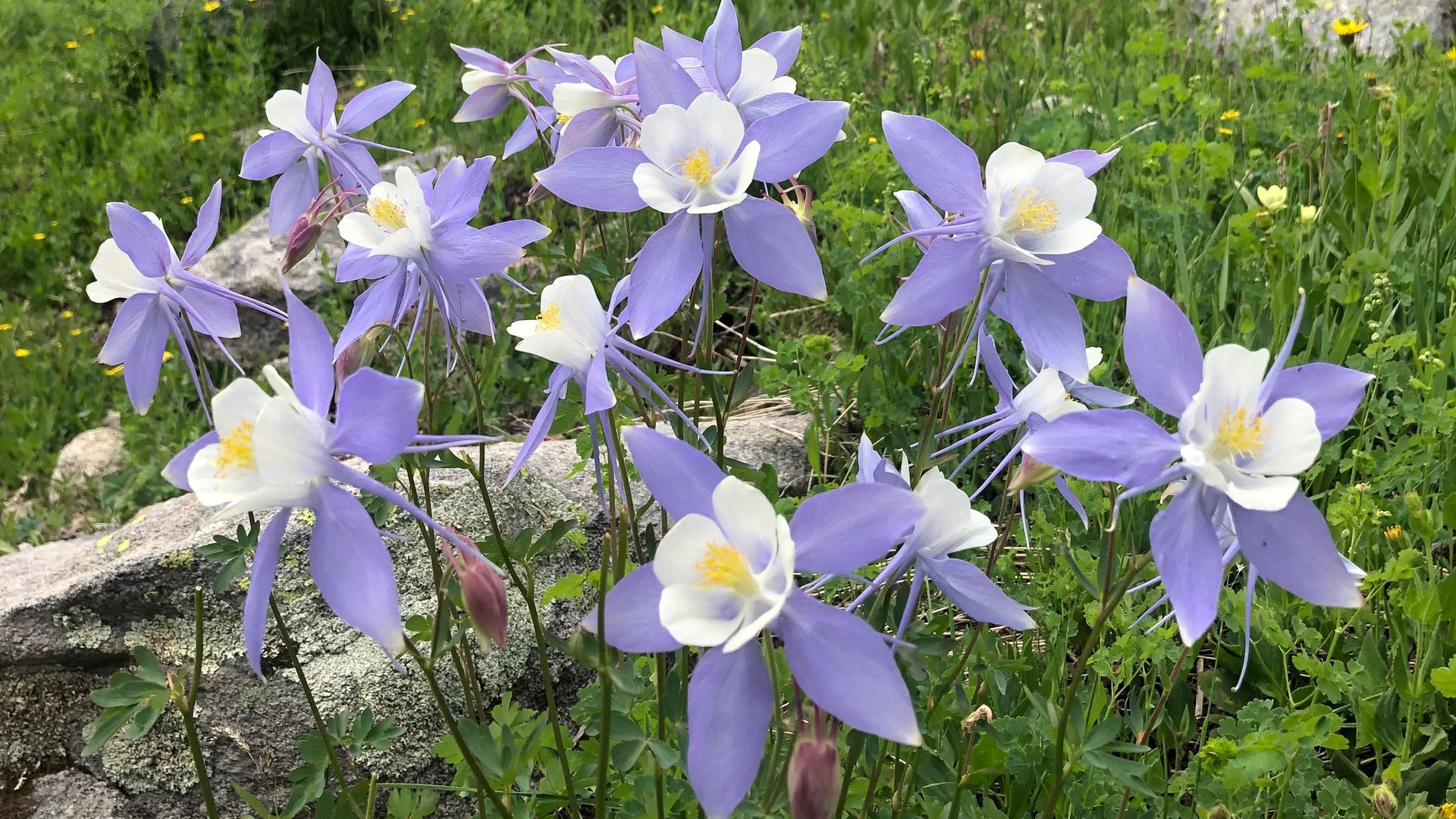 One of the true delights of living in Colorado is wildflower season.
State of the bloom: July is when the hillsides come alive with color, since the midpoint of summer is when the highest number of species are blooming at one time, explains Rick Reavis, one of the state's foremost wildflower experts who works at the Rocky Mountain Biological Lab in Gothic.
A beautiful wildflower season depends on bountiful snowfall. This year's snow totals were near average in much of the state.
"Some trails are just absolutely spectacular and other areas are a little bit behind," Reavis tells Axios.
What to know: Crested Butte is undeniably the wildflower capital of Colorado, with over 1,500 native species in the area. The town's annual Wildflower Festival started Friday and runs through July 17, featuring educational workshops, hikes and tours.
What makes the valley so special is its geology, Reavis says. The Mancos shale underlying the landscape acts as a sponge that slowly releases water from snowmelt back into the heavy clay.
What to look for: The state's iconic wildflowers are the Colorado blue columbine, perennial blue flax and scarlet gilia.
Others hunt for western red columbines, lupines and more. "Beauty is in the eye of the beholder," Reavis says with a laugh.
His favorite is the alpine sunflower, also known as the old man of the mountain. It grows without flowering for many years, and when it does bloom, it dies. "You know you've earned it when you see it blooming," he says. "It's like, 'Wow, thank you very much.'"
John's thought bubble: Other favorite places to see wildflowers a little closer to home include the Hessie Trail outside Nederland, Roxborough State Park's Willow Creek Trail, Chicago Lakes near Mt. Evans, and Herman Gulch near Silver Plume.
More Denver stories
No stories could be found
Get a free daily digest of the most important news in your backyard with Axios Denver.