Fate of Park Hill Golf Course divides Denver's Black leaders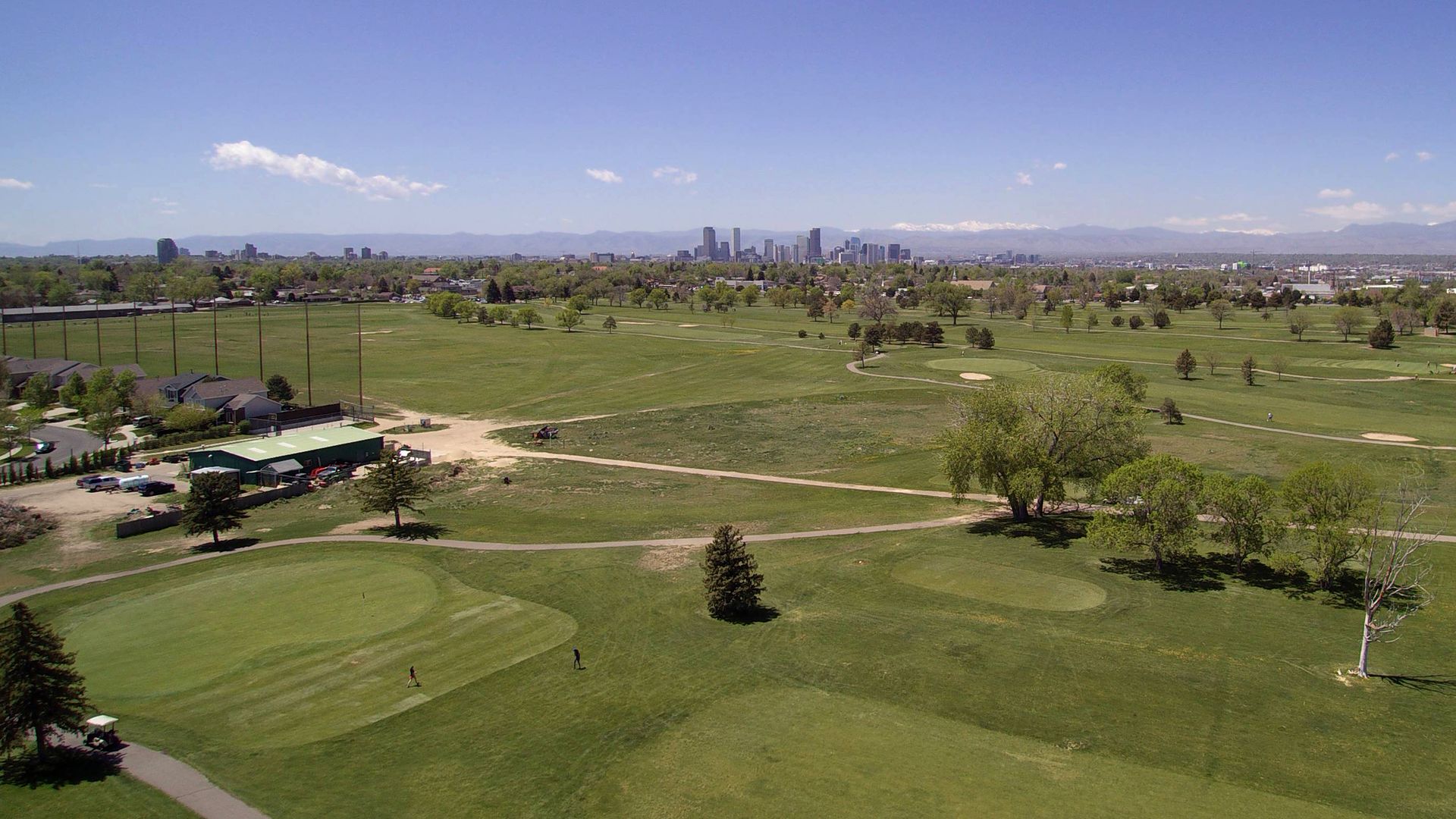 The future of the Park Hill Golf Course is pitting some of Denver's most influential Black leaders against one another.
Why it matters: The 155-acre space represents the city's last undeveloped land parcel, situated in the heart of a historically underserved, largely Black and rapidly gentrifying neighborhood.
The escalating debate over the land's fate reflects the rising tension between preservation and development as the city grows and its affordable housing crisis deepens.
Context: Denver voters this November will decide between two competing initiatives, Ballot Measures 301 and 302 — both of which aim to outline what's in store for the parcel, which is protected by a conservation easement.
Ballot Measure 301 aims to preserve the space as a park by making it harder to build on the golf course. If the measure is passed, voters will have the final say over lifting the land's conservation easements — not the city.
Ballot Measure 302, a direct counterattack, would make it easier to pursue plans to build a mixed-use project on the land by changing the definition of conservation easement to exclude the golf course.
State of play: Denver's most distinguished Black leaders are finding themselves on opposite sides on the gentrification issue.
In 301's corner stands Wellington Webb, Denver's first Black mayor; and Penfield Tate III, a former Colorado lawmaker.
Backing 302 is Denver's NAACP chapter; John Bailey, chair of the Colorado Black Round Table; and City Council member Chris Herndon.
Meanwhile, Mayor Michael Hancock refuses to side with either camp, his spokesman tells Axios.
Yes, but: Hancock remains in the campaign's crosshairs. Advocacy group Save Open Space — of which Webb is a member — filed a community lawsuit in June against the mayor, the city and the head of Denver's planning department to prevent development on the golf course.
The group claims the Hancock administration is illegally making plans for the property despite being bound by a conservation easement enacted under Webb in 1997, which can only be lifted by a court order.
What to watch: If neither measures pass, nothing changes. But if both pass, they would be "harmonized to the extent possible," Denver Elections Division spokesperson Alton Dillard tells Axios.
If any parts of the initiatives are conflicting, the one with more votes will likely be implemented — but that analysis "would be far down the road," Dillard notes.
More Denver stories
No stories could be found
Get a free daily digest of the most important news in your backyard with Axios Denver.