Your tips and tricks for Halloween 2021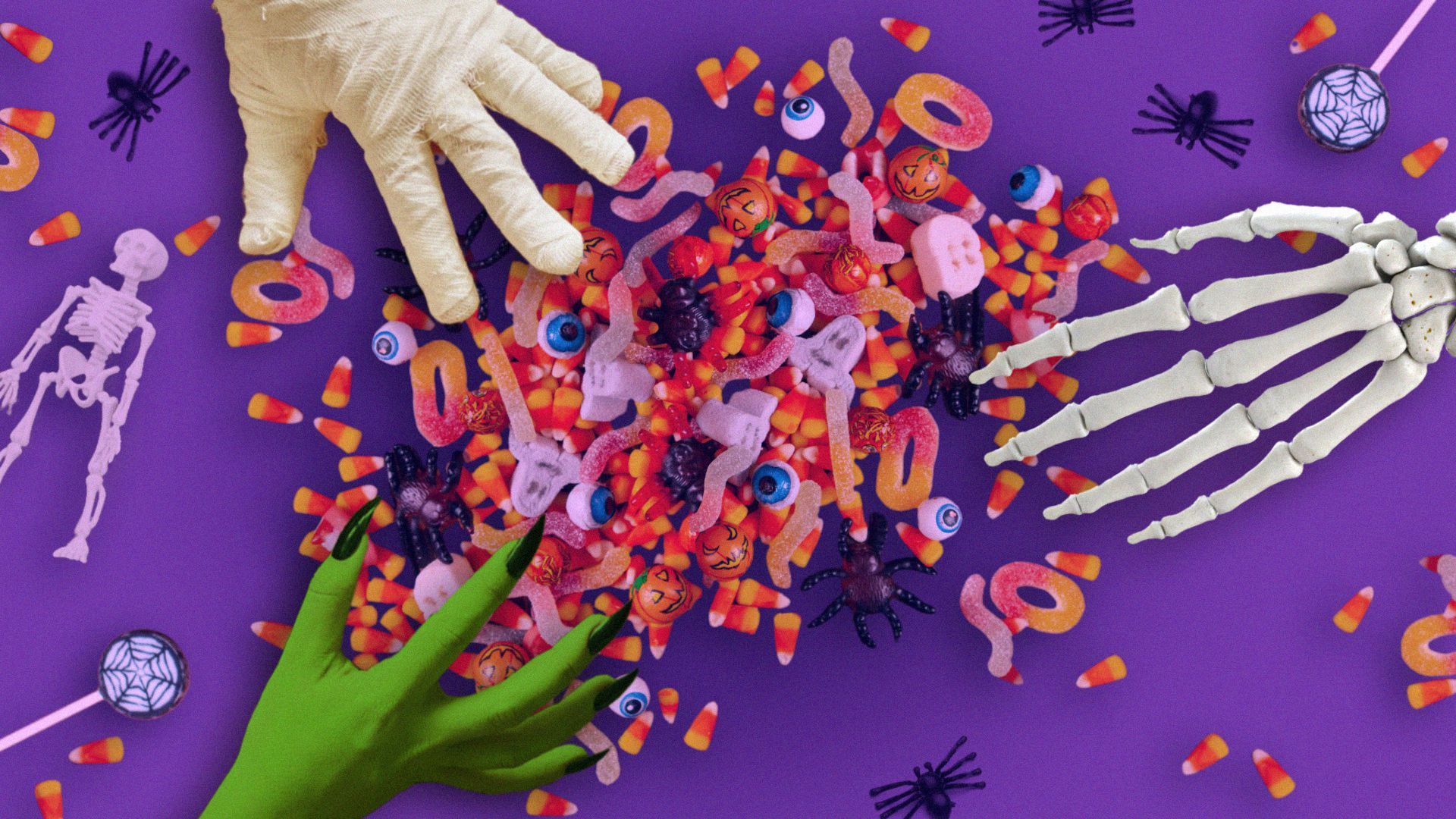 Two years into the pandemic, we're dusting off the cobwebs that crept into our Halloween plans.
So we asked: How old is too old and how late is too late to go trick-or-treating?
🧒 Many readers tell us that when it comes to age, kids are in the clear up to adolescence — but they tread into dicey territory when they hit their teens.
"When you leave middle school, you should stop trick or treating." — Mary H.
"16 is the very oldest for trick-or-treaters." — Buck B.
"If you can drive, it's probably a good time to stop. But I also think it's funny — I'd give free candy to a full grown adult that was willing to knock on strangers' doors." — Frances C.
"As long as the older kids don't terrorize the little ones, I think it's OK for teenagers to enjoy." — Joanna L.
Yes, but: A few dozen say age is just a number — it's the costume that counts.
"You're never too old as long as you are respectful and don't damage other people's property. I've seen some great costumes on teenagers and parents. Of course, the small kids are the cutest." — Lori B.
"If I open the door and see uncostumed giants standing there, I shut the door and go back to reading my book." — Jerilyn B.
"My guideline: no costume, no candy." — Anne-Marie B.
🕘 When it comes to time, most readers tell us visiting ghouls and goblins are welcome until 8pm-ish. But get ready for a real fright if you're found ringing a doorbell past 9pm.
"Knocking on doors to trick-or-treat after 9pm should be a no-no." — Karen S.
"I turn out the light and stop answering the door at 8:30." — Dale H.
"Trick-or-treating should end by 7:30pm for kids under the age of 11 on a school night, 8:30pm for kids 12-15." — Mike C.
"My kids are in middle school now and it is no longer cool to trick-or-treat, but our cut-off time has always been to be home by 9pm." — Anne-Marie B.
👻 Thanks to all who answered our questions!
More Denver stories
No stories could be found
Get a free daily digest of the most important news in your backyard with Axios Denver.