1-minute guide to Denver's Ordinance 303 on curbing homeless camps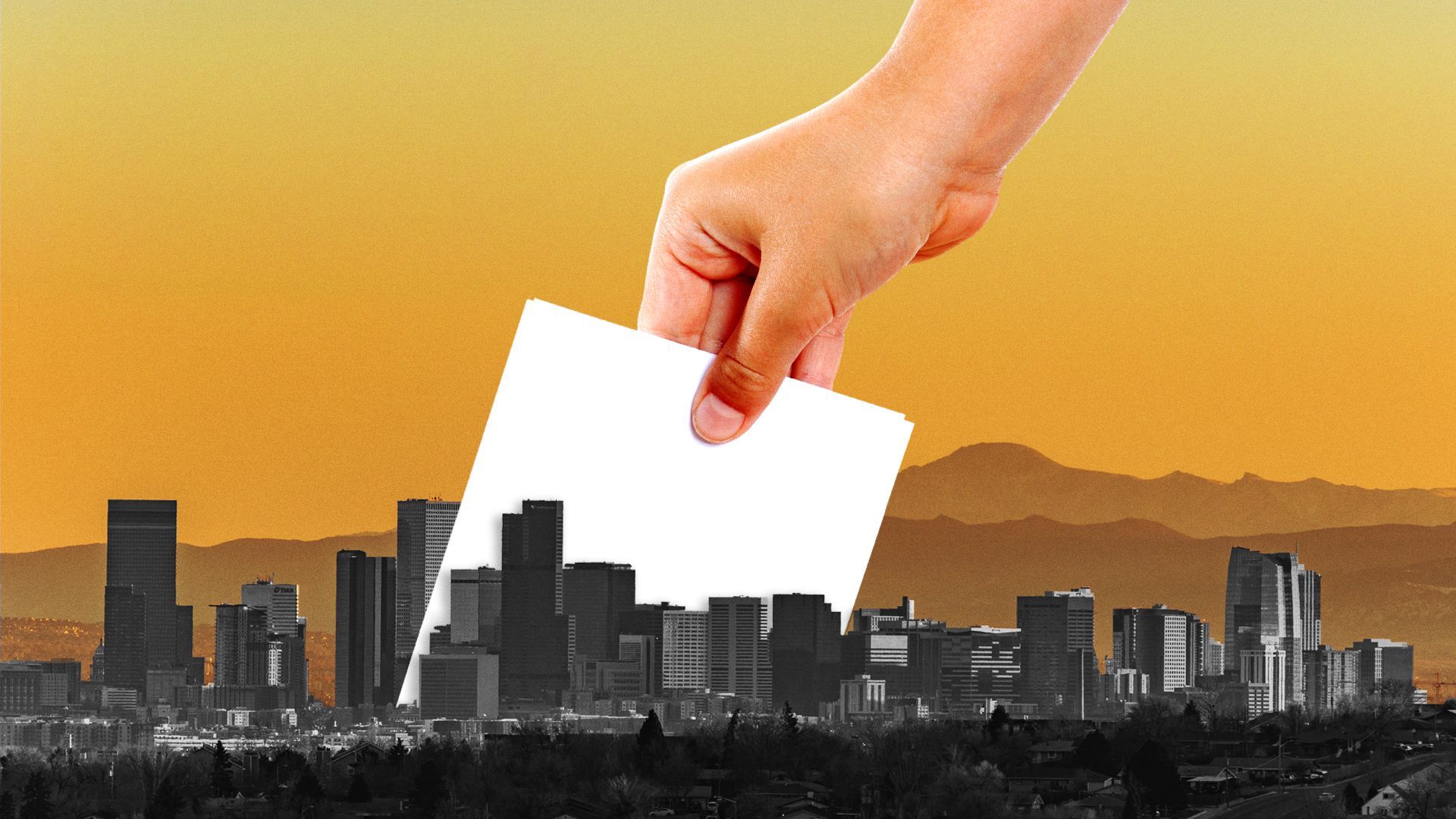 Initiated Ordinance 303 is a ballot measure led by Denver GOP chairman Garrett Flicker that aims to crack down on homeless camps and sharpen the teeth of the city's urban camping ban.
How it works: The measure would allow residents to sue the city if enforcement action isn't taken on a homeless encampment 72 hours after it receives a resident complaint.
It would also institute a cap of up to four designated camping sites with running water, restrooms and lighting, two of which are already up in the city.
The price tag: The total cost to establish one sanctioned campsite and implement the 72-hour enforcement in 2022 is between $5.08 million and $6.58 million, according to the city's ballot guide.
The measure does not specify a funding source to implement the initiative.
Those in favor: Local conservatives, Defend Colorado, the Denver Gazette editorial board and the measure's five proponents.
The goal of the ballot measure is to give citizens the power to hold the city accountable and get people off the streets, Flicker tells Axios.
Those opposed: Mayor Michael Hancock's administration, the Denver City Council and local homeless advocates all stand in staunch opposition to the bill.
They argue the measure would be overly punitive to people experiencing homelessness, violate federal court orders that require encampments to receive a 7-day notice, and cost "tens of millions" in taxpayer dollars to enforce.
More Denver stories
No stories could be found
Get a free daily digest of the most important news in your backyard with Axios Denver.