Pumpkin patches prime for picking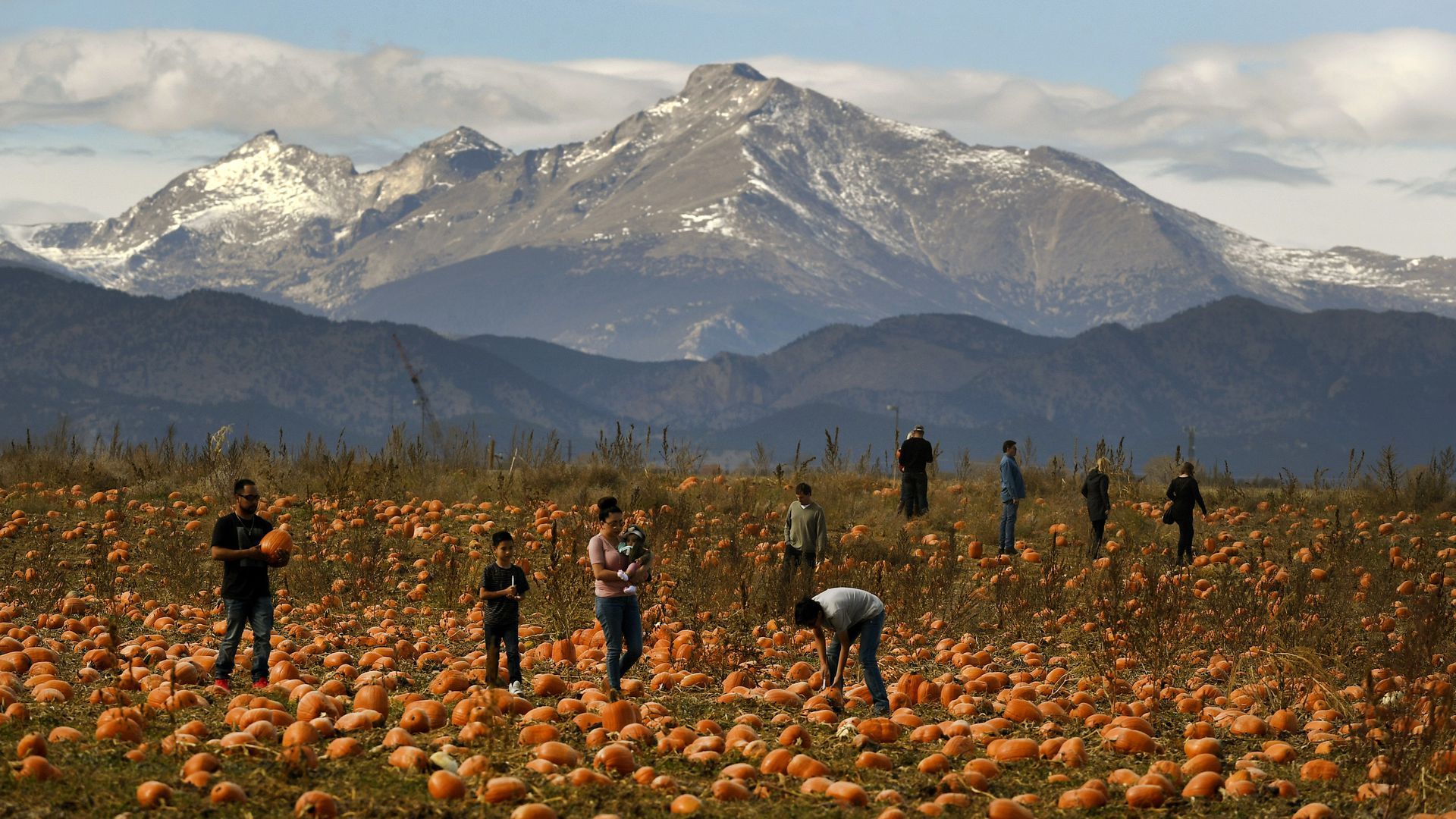 It's October — and that means it's time to pick those pumpkins.
If you missed Denver's annual Pumpkin Harvest Festival, fear not! You still have plenty of prime spots to get your gourd on.
Patches have popped up all over the metro area, and most include lots of other family friendly fun, from corn mazes and hayrides to live music and petting zoos. (Click links for details.)
Where to go: Arvada Center for the Arts and Humanities, Cottonwood Farms (Boulder), Munson Farms (Boulder), Rock Creek Farm (Broomfield), Tagawa Gardens (Centennial), Anderson Farms (Erie), Lone Creek Farms (Franktown), Mazzotti Farms (Hudson), Mile Hi Church (Lakewood), Denver Botanic Gardens at Chatfield Farms (Littleton), Rocky Mountain Pumpkin Ranch (Longmont), 7th Generation Farm (Louisville), Flat Acres Farm (Parker), Harmony Ridge Farms (Parker), Hill's Harvest (Thornton), Maize in the City (Thornton)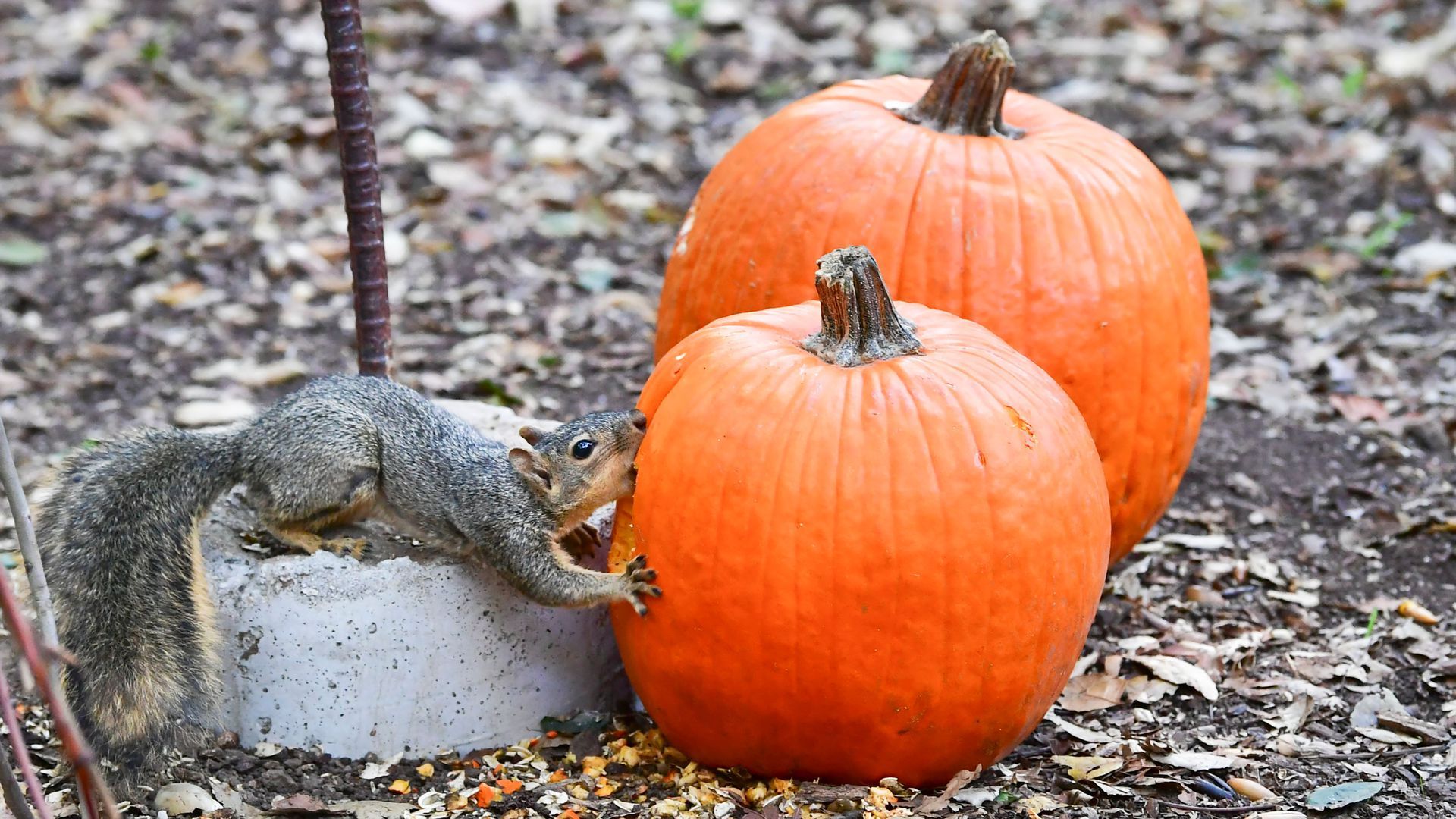 How to protect your pumpkins
This time of year, the devil lives in a beady-eyed rodent with a bushy tail.
Threat level: It's the only way John can explain why squirrels eat the pumpkins on his porch each year — even the ones carved with scary faces.
All the juicy, ripe tomatoes the chattering varmints poached from his garden must have turned their eyes red.
What to do: A quick online search lists plenty of ways to deter the pumpkin eaters, and John's tried most of them.
Here's his ratings of the most popular ideas. (Scale: 10 means it works, 1 means get a plastic pumpkin.)
🦌 Deer repellent: It made them think twice, but only for a couple of days. Reapply often. Score: 6
🐶 Pet hair: My pup, Lucy, wore a pumpkin hat. Her scent was too sweet for the job. Score: 2
🥵 Cayenne pepper: For Colorado squirrels, the spicier, the better, it seems. But it deters the Midwestern ones. Score: 4
☕️ Other natural ideas: Peppermint is for Christmas. Vinegar is for barbecue. And coffee is for drinking. So no. Score: 3
👻 Motion detector with sound: The wobbly ghost that makes eerie noises and hangs on the porch didn't do the trick. Score: 2
🥜 A bowl of nuts: They ate my tomatoes all summer — why reward these brats now? Score: 1
More Denver stories
No stories could be found
Get a free daily digest of the most important news in your backyard with Axios Denver.