Colorado Republicans want to cancel 2022 primary vote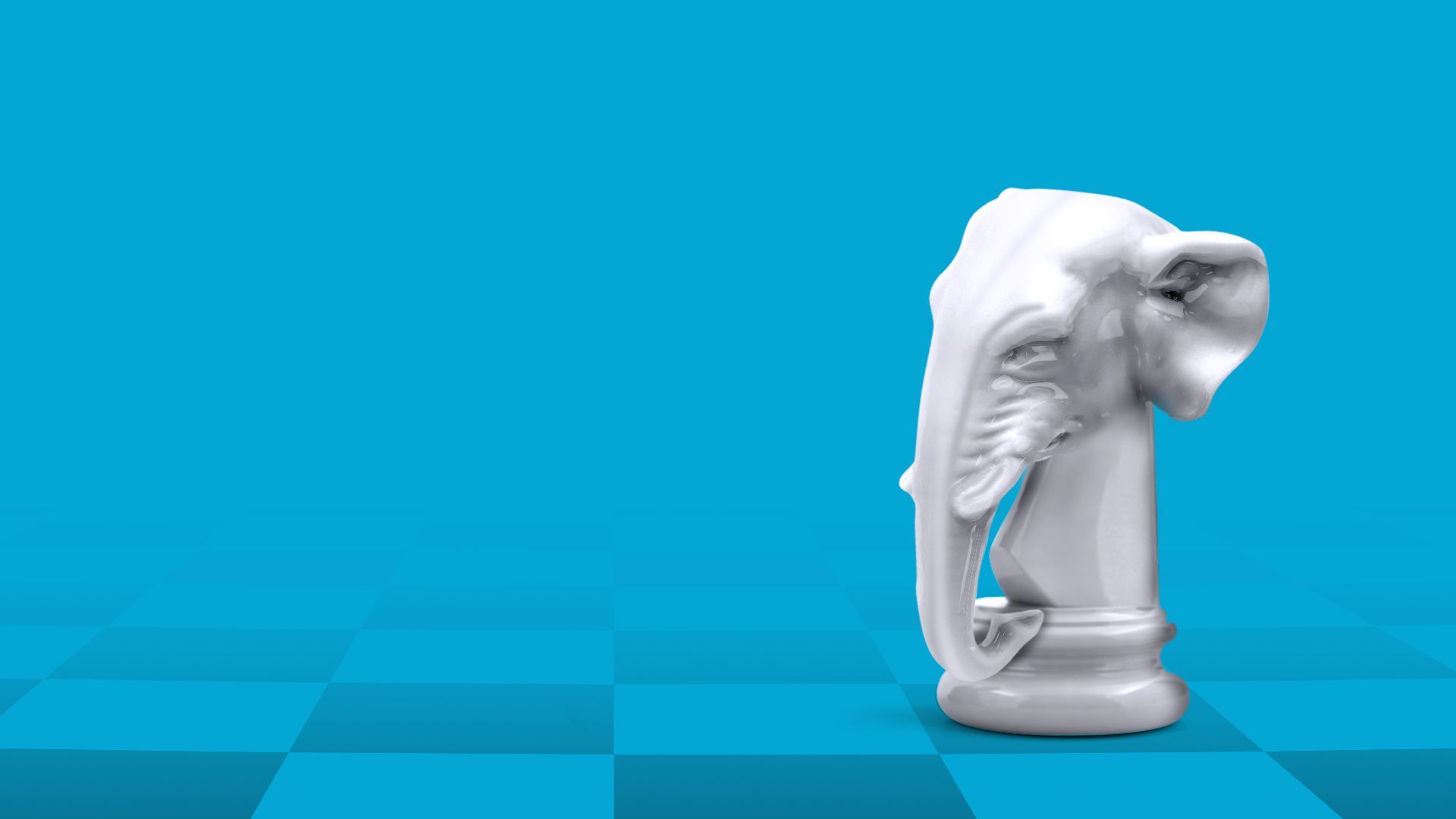 A majority of the Colorado GOP's governing committee is expected to vote Saturday to cancel next year's Republican primaries and opt for an internal process to pick candidates in the 2022 election.
Why it matters: The move would prevent 1.8 million unaffiliated voters — a plurality of those registered in Colorado — from casting ballots in the Republican primary elections next year.
Threat level: Even if a majority of the 500-plus-member GOP central committee supported canceling the primary, the effort would fail because it needs a 75% majority — an improbably high bar.
But it's an existential question for a party that holds only one statewide office — a historic low.
A majority in favor would send a loud message about the GOP's interest in courting a broader range of voters — and could spark a legal challenge.
The intrigue: The Colorado Republican Party's attorney and the state's legal director of the American Civil Liberties Union agree that the supermajority requirement is ripe for a lawsuit.
"It is certainly interference with the political rights of association of the party. Nobody would think that the state could do that," the ACLU's Mark Silverstein told the liberal website Colorado Times Recorder.
What they're saying: "It could get well over 50%, which would be an embarrassment itself," Dick Wadhams, the party's former chairman, tells Axios Denver.
Flashback: Proposition 108, approved by Colorado voters in 2016, opened the process by which Democrats and Republicans select candidates to allow unaffiliated voters to participate without registering with a particular party.
It also permitted the parties — which are private organizations — to opt-out of the primary and use its caucus process to determine nominees for general elections.
State of play: In recent weeks, prominent Republicans began taking sides in local media reports and the debate became a litmus test for GOP officials.
For: Those who favor canceling the primary include the Republican Party's vice chairwoman Priscilla Rahn and secretary Marilyn Harris; state Rep. Ron Hanks, who attended the Jan. 6 protest at the U.S. Capitol; and Republican National Committeeman Randy Corporon.
"If we keep the status quo then we're not going to get grassroots, genuine, trustworthy candidates that will fight for the convictions and values we claim we hold," state Sen. Dave Williams, a supporter, told the Denver Post.
Against: A number of conservative and libertarian voices expressed misgivings. The list includes former District Attorney George Brauchler, Independence Institute president Jon Caldara and conservative radio host Jimmy Sengenberger.
"Colorado Republicans are flirting with political suicide," wrote former state Treasurer Mark Hillman, a Republican in opposition to the idea. "We can't win elections without attracting unaffiliated voters, whom Democrats shrewdly embrace. If Republicans shun them, our party — and candidates — will become irrelevant.
Of note: State party chairwoman Kristi Burton Brown and CU Regent Heidi Ganahl, a newly minted 2022 gubernatorial candidate, are refusing to say where they stand.
More Denver stories
No stories could be found
Get a free daily digest of the most important news in your backyard with Axios Denver.