First leafy spurge hawk moth identified in Denver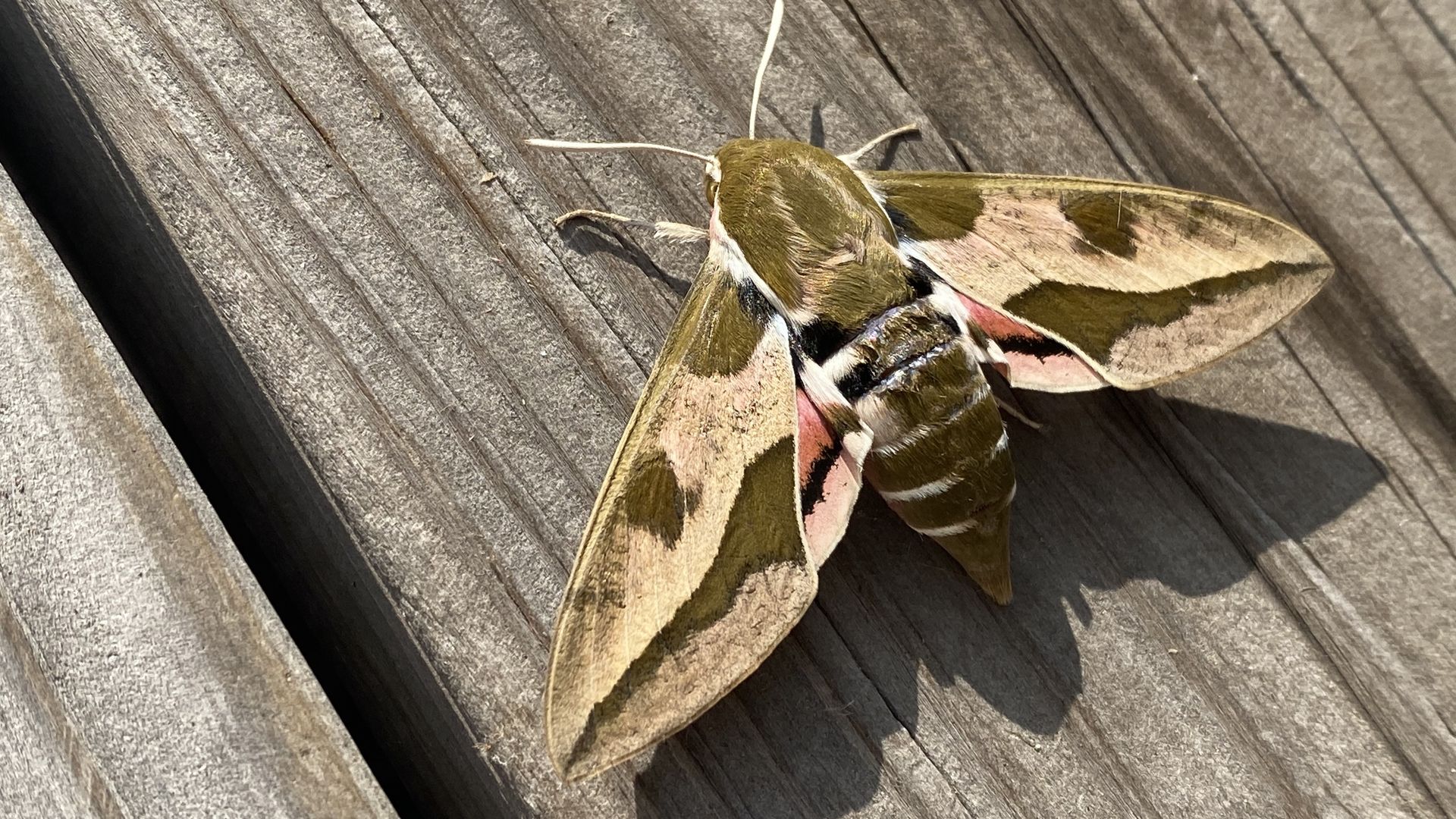 No big deal, but we're about to make history.
Context: Around 8:30am on July 31 near Denver's Art District on Santa Fe, I found this majestic moth (pictured above) basking on my back porch. Its attempts to fly were fruitless (I presume because its wings were wet from the previous night's storm), so I sat with it for a while as my coffee brewed.
Once it found the strength to fly, I flew too — straight inside to show my sleepy fiancé my many moth portraits and get his help figuring out what I'd seen.
After some thorough internet sleuthing, we suspected our visitor was a leafy spurge hawk moth. This fact I confirmed with Frank Krell, the senior curator of entomology at the Denver Museum of Nature & Science.
Why it matters: Although sightings of the introduced European species in Denver are "expected," Krell said he "could not find a documented one" — meaning mine "would probably be the first."
Currently, the moth's documented range spans Larimer, Morgan, Gilpin, Clear Creek and Arapahoe counties.
But Krell suggested I include the date and location in this piece (check and check) so that my moth spotting can be considered in future distribution maps and studies.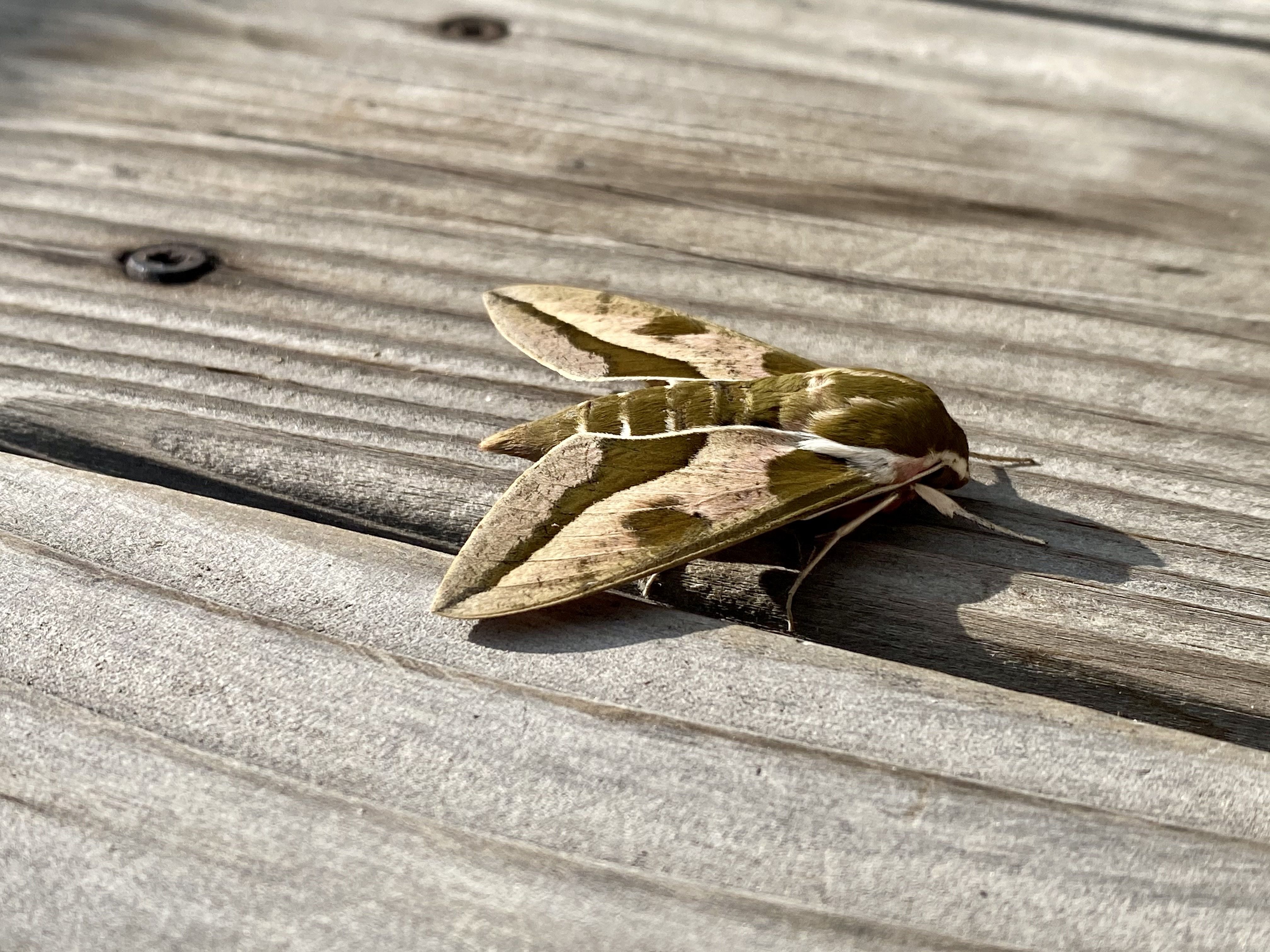 Fun facts: Spurge hawk moths were introduced to Colorado (though scientists aren't sure when) to tamp down leafy spurge, a pesky weed here.
They look absolutely wild as caterpillars and emerge post-metamorphosis in late May and June. Adults hover like hummingbirds when feeding.
The bottom line: Sure, no one asked for this, but we just made history!
And as someone who loves all animals — from insects and reptiles to birds, dogs and bears — this not only feels like a win for science but a win for me! BRB, gotta call my mom.
More Denver stories
No stories could be found
Get a free daily digest of the most important news in your backyard with Axios Denver.