"Bloody nuisances": Denver readers weigh in on fireworks etiquette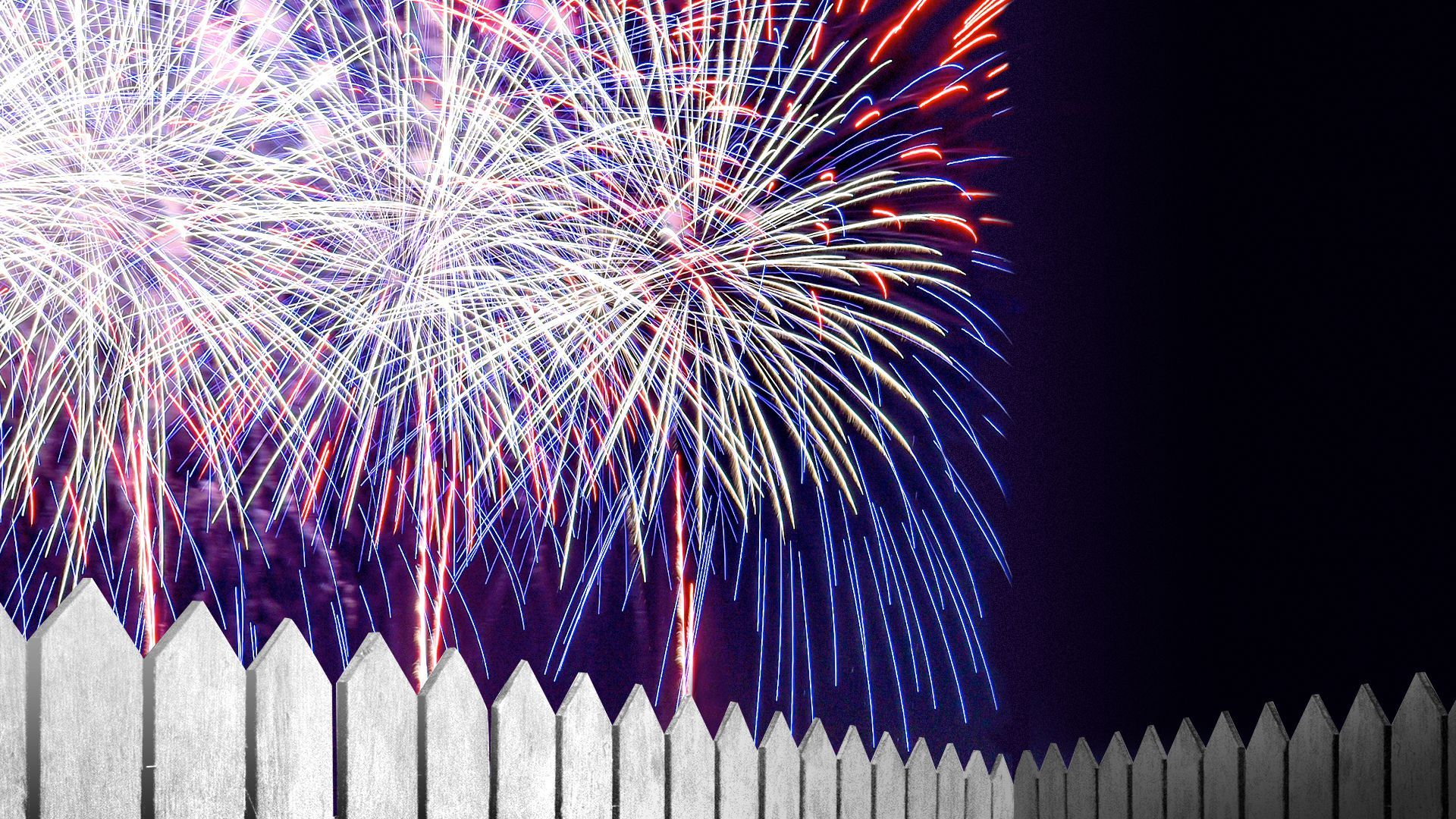 Much like politics, there's little middle ground when it comes to fireworks.
What they're saying: Dozens of readers responded to our question about proper neighborhood fireworks etiquette, but we heard most loudly from those against the entire idea.
"People aren't celebrating freedom and democracy, they're just being bloody nuisances," writes Jo Dyson.
"As a pet owner, I can say that the sound of fireworks terrifies our two cats and our dog," adds Ken Sandoval.
"I hate fireworks!!! Those loud booming noises remind me of guns and bombs, guns and bombs are used to kill people!" writes Diane Baron.
"Lighting fireworks at home is careless and just plain stupid. With the amount of trees and brush, the fire risk is a danger to everyone in the state!" says Ken Laner.
What we found: For the places where fireworks are allowed, there was consensus on a couple manners:
When it comes to timing, the weekend seems like fair game. But many people say nothing after the holiday itself.
Keep them before 10pm and ideally near 9pm, which offers a good window of darkness but isn't too late.
If you can, find a space away from homes.
And: "I think it would be nice if people warned their neighbors. I don't expect that will happen, but it would be nice," says Kayla Didier Kelly.
Keep in mind: Fireworks that leave the ground are illegal in Colorado. And ordinances and fire restrictions this year make ground-based fireworks illegal in most of the Denver metro area.
Sparklers are even illegal in a handful of cities, according to this 9News list.
The bottom line: Be safe out there.
More Denver stories
No stories could be found
Get a free daily digest of the most important news in your backyard with Axios Denver.