Colorado lawmakers push electoral safety net with tougher gun laws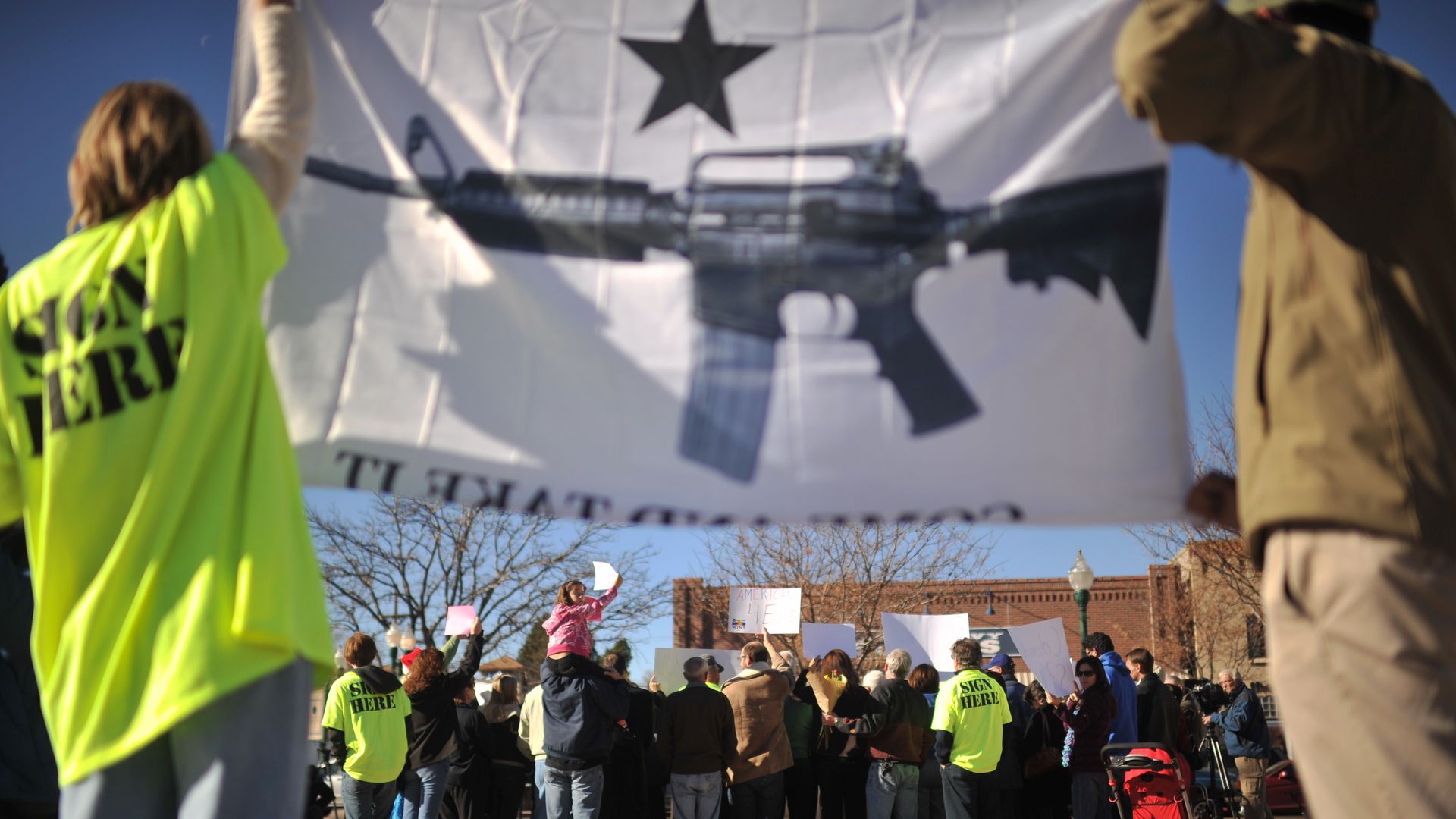 Colorado Democrats are poised to approve a sweeping set of tougher gun laws, and this time, the laws come with an electoral safety net.
The state of play: The prior two attempts by Democrats to make it harder to get a firearm in Colorado led to threats of recall elections.
In 2013, Democrats led a push to expand background checks and limit ammunition magazines to 15 rounds. Two Democratic senators were recalled in special elections and a third resigned to avoid a challenge pushed by opponents of the bills.
In 2019, the party's legislative majority approved a red flag law that prompted recall threats from gun rights groups, including one targeting a top gun control advocate. All eventually faded.
What's new: Any effort to recall a lawmaker this time would prove more difficult under Senate Bill 250 — a sweeping elections overhaul. The new rules would require the recall petition signed by voters to include:
The cost to taxpayers for the special election.
A rebuttal statement from the incumbent.
A prohibition on false statements on the petition, which faces questionable constitutionality.
In addition, the measure imposes new requirements on the organizers of the recall, limits the timeframe for the challenges and adds a criminal penalty for failing to remove a voter's signature from a recall petition if they request it.
What they're saying: "I think it's about fairness. I think it's about voters knowing what's entailed in the recall process," said Senate Majority Leader Steve Fenberg, a Boulder Democrat and bill sponsor.
The other side: "This makes it as hard as possible for regular folks in Colorado to take away our power," Sen. Rob Woodward (R-Loveland) told Colorado Politics.
More Denver stories
No stories could be found
Get a free daily digest of the most important news in your backyard with Axios Denver.