Denver is making it easier for whistleblowers to report ethics violations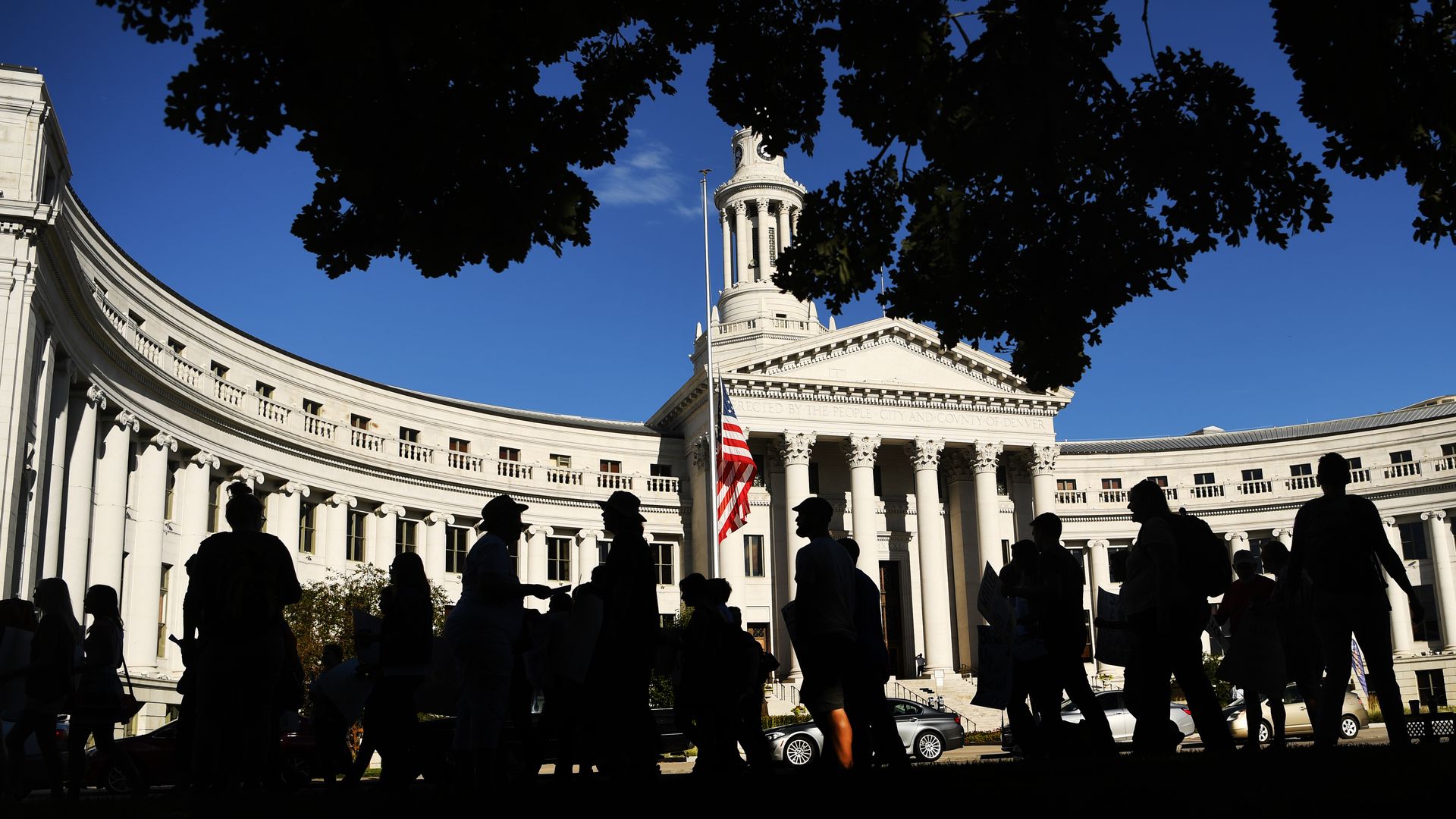 Denver City Council approved on Monday amendments to the city's Code of Ethics that will help protect the identity of whistleblowers by allowing anonymous complaints.
Why it matters: Filing an ethics complaint against Denver officials will no longer require the disclosure of personal information, like one's name and home address.
A 2020 city auditor survey of Denver employees found that 43% of respondents said they either wouldn't file a complaint if they witnessed an ethics violation or were less likely to if they could not do so anonymously.
City officials also indicated the top two reasons they avoided reporting ethics violations were "fear of retaliation" and because they "did not expect any action" to be taken.
The backdrop: The Denver Board of Ethics — a five-member panel appointed by the mayor and city council to regulate Code of Ethics compliance — releases findings and opinions, but lacks disciplinary power.
The new amendments, however, now bolster the board with the ability to ask for follow-up information to determine whether agencies abided by its recommendations.
Yes, but: The board still lacks the authority to hold officers, officials and employees fully accountable.
In the one rare instance within the last decade that the board found a city official had violated the code, "the appointing authority both publicly stated it wasn't a big deal and didn't really take very serious action," said Jane Feldman, who's served on and off the board for the past six years.
What to watch: Feldman and other board members are pushing for independent enforcement authority. And council member Kevin Flynn, who sponsored this round of amendments, said he is "interested" in moving forward with their idea.
More Denver stories
No stories could be found
Get a free daily digest of the most important news in your backyard with Axios Denver.