Denver stinks. These 9 smelly places are to blame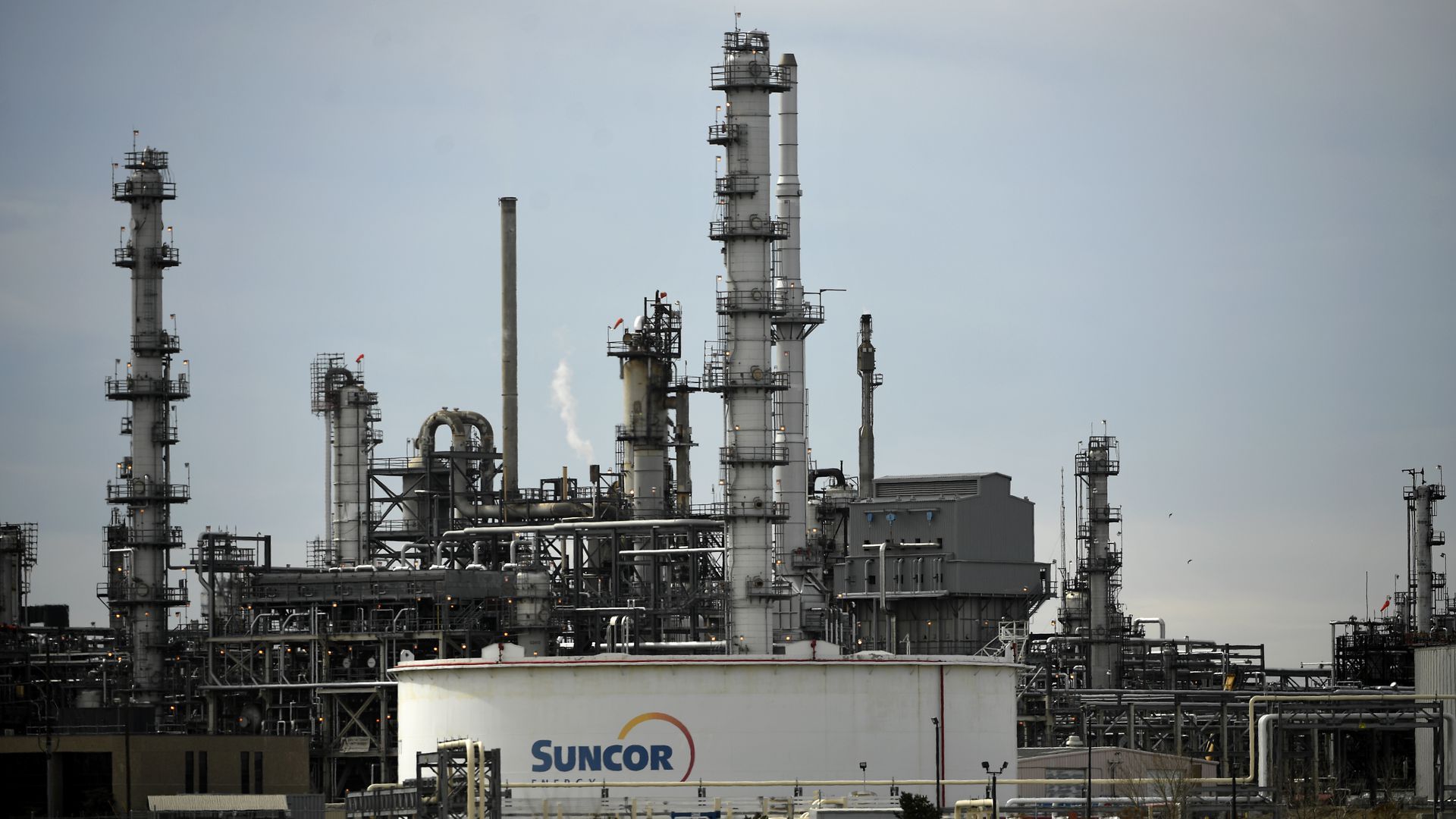 We all love Denver, but sometimes it stinks.
When the wind blows just right, the breeze carries noxious odors — enough to generate more than 1,000 complaints from residents since 2016.
What's happening: To address the problem, the city of Denver is deploying "electronic noses" to monitor the concentration of the foul aromas from ammonia, hydrogen sulfide and volatile organic chemicals, the Denver Post reports.
The city already requires more than 330 facilities to submit odor control plans and mitigate the fumes, but it's not working.
The stink list: Based on complaints analyzed by the Post, the top offenders:
Marijuana grow facilities release a skunky musk that represents about 10% of all complaints.
Owens Corning Denver Roofing Plant just west of I-25 gives off tar odors.
Owens Corning Trumbull Asphalt Plant nearby emits diesel gas-like fumes.
Nestle Purina PetCare along I-70 may excite pets but reeks like vomit for the rest of us.
DAR PRO Solutions in north Denver processes animal parts and oil, sharing a perfume that smells like rotting flesh.
Suncor Energy oil refinery south of I-270 spreads aromas of sulfur and gas.
Kasel Industries in the River North neighborhood smells like it makes pig ear treats for pets.
Denver Metro Wastewater Reclamation plant is a bouquet of whatever you put down the toilet.
National Western Stock Show is marked by the scent of livestock and manure each January.
More Denver stories
No stories could be found
Get a free daily digest of the most important news in your backyard with Axios Denver.