Axios Cleveland readers love the Guardians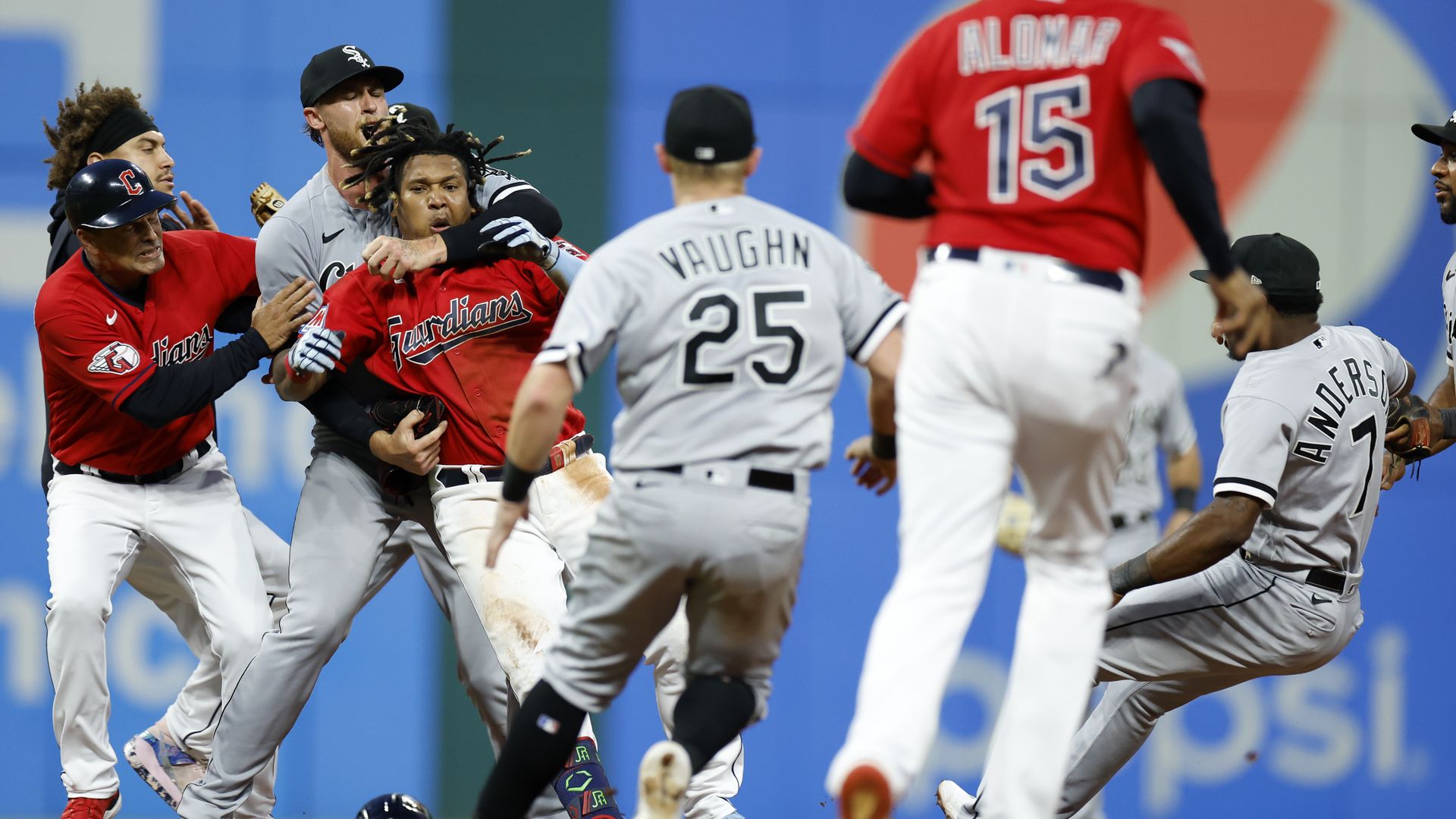 Last week, inspired by ESPN Cleveland, we asked you to rank Cleveland's pro teams and Ohio State from your favorite to least favorite.
Why it matters: As college football season got underway, we were curious where the Buckeyes fit into the hierarchy of local sports fandoms.
What we found: Of the 37 people who responded with rankings, 22 said the Guardians were their favorite club. Only three put the Buckeyes on top.
By the numbers: Of the 15 different configurations, the most common, with eight responses, was: 1) Guardians 2) Cavs 3) Browns 4) Buckeyes.
A handful of respondents didn't even include the Buckeyes, or they added them after their own alma mater.
🤷🏻‍♂️ My take: In our limited sample, not a single respondent shared my personal hierarchy: 1) Cavs 2) Guardians 3) Browns 4) Buckeyes.
I grew up in the city, and OSU might as well have been Brigham Young for the amount I cared about them.
What you said:
Ken I.: "Why not include the Monsters??? Anti-hockey????"
Ross D.: "1) Cavs, 2) Guardians, 3) Buckeyes (alumni here), 4) Browns (organization made of puke)."
Joel S. "What about Mount Union, the strongest, and most successful program across all NCAA Divisions?"
Elizabeth S. "Buckeyes. Nothing else. O-H!"
Bernadette V.: "Tie: Cavaliers & Guardians. Being smothered by football coverage 24/7/365 with nothingburger stories and the same tired quotes year after year? Hardest of passes."
More Cleveland stories
No stories could be found
Get a free daily digest of the most important news in your backyard with Axios Cleveland.