Cleveland City Council and PB Cle fail to compromise on participatory budgeting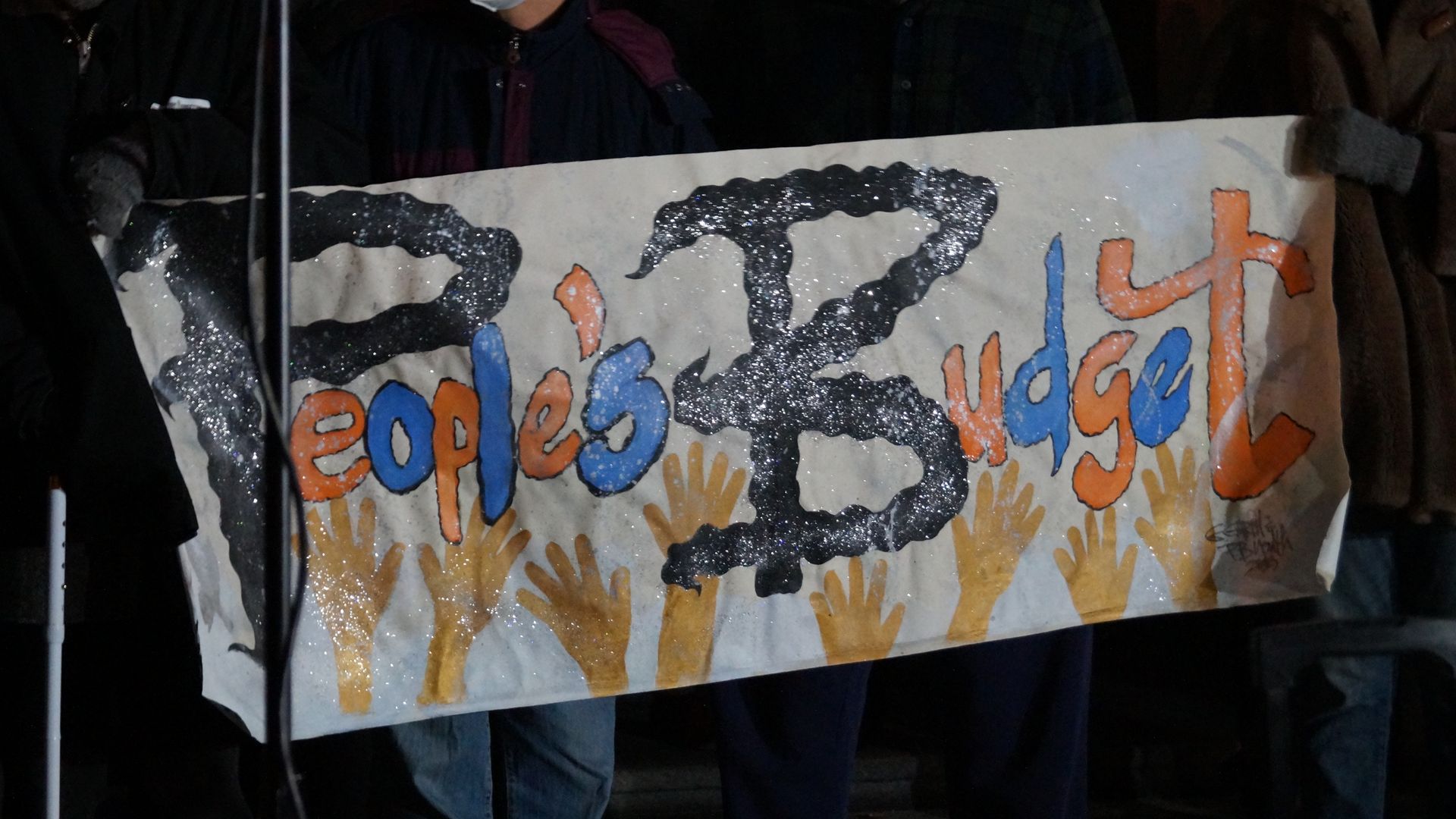 Cleveland City Council and the grassroots organization pursing a local participatory budgeting charter amendment failed to reach a compromise this week.
Why it matters: A modified amendment might have substantially reduced the annual dollar amount from the city budget dedicated to projects nominated and voted on by residents.
Threat level: This was the last chance to create an amendment more amenable to council and Mayor Justin Bibb, as the Cuyahoga County Board of Elections' deadline to finalize charter amendments is Friday.
Driving the news: PB Cle said Wednesday that it was prepared to consider an "alternative amendment" but that council rejected its offers.
Between the lines: Council spokesperson Darryle Torbert told Signal Cleveland that there simply wasn't enough time to negotiate and rewrite the amendment by the Friday deadline.
Councilwoman Rebecca Maurer, who sponsored a smaller-scale PB pilot that was rejected by her colleagues, said in a statement that she believed that there was a "good-faith effort on both sides."
Catch up quick: Participatory budgeting, which has been pursued in the U.S. and abroad, lets residents allocate a small portion of their local budget toward projects they select.
In Cleveland, the measure has been framed by backers as a means to improve civic participation.
By the numbers: The current amendment would set aside for PB projects 1% of the city budget in 2025, 1.5% in 2026, and 2% in 2027 and beyond — an amount roughly equal to $14 million.
What they're saying: "PB Cle welcomed dialogue and collaboration with City Council and the administration," said the group's campaign manager, Molly Martin.
"We are confident that the existing charter amendment going before voters is one the city can plan for. If the People's Budget wouldn't be fully implemented until 2027 and the Browns stadium mortgage gets paid off in 2028, we should be able to expect a future where our public dollars are prioritized on streets over stadiums."
The other side: "PB Cle ought to do the right thing by voters and simply withdraw the proposal," councilman Kris Harsh, one of city council's most vocal PB detractors, told Axios.
"If this is actually about stadium costs, then let's address that directly and together. There is no need to fight labor, City Council the mayor and the people of Cleveland on this."
The latest: In recent days, organized labor groups, including the Building and Construction Trades Council and the North Shore AFL-CIO have come out publicly against PB Cle.
The bottom line: "I am ultimately frustrated that this conversation has gotten so entrenched on both sides," Maurer said in her statement.
"As we fight over the specifics of this charter amendment, we lose the bigger conversation about the endless money the city seems to find for new stadiums or tax breaks for big-time developers downtown."
More Cleveland stories
No stories could be found
Get a free daily digest of the most important news in your backyard with Axios Cleveland.