Overcrowded Cleveland Kennel leading to bleak outcomes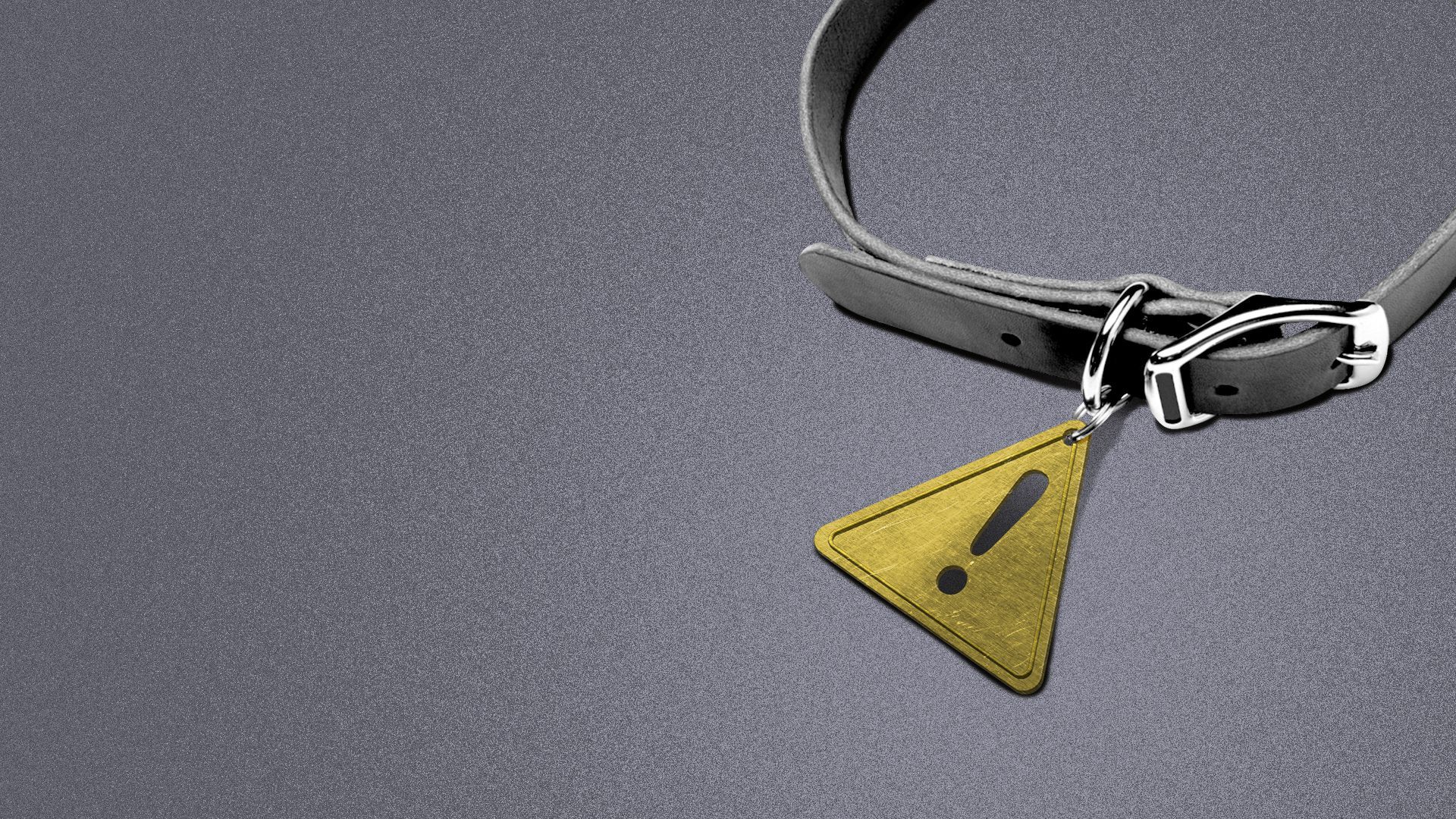 The Cleveland Kennel has been overrun with dogs for months.
Why it matters: The capacity woes, caused in part by an increase in stray dog intake and economic hardships for current and potential dog owners, are shared by public and private animal shelters nationwide.
With too many dogs to care for and too few places to send them, kennels have no choice but to euthanize.
Driving the news: Through the first half of 2023, the live release rate for Cleveland Animal Care and Control (CACC) — the percentage of dogs taken in that were returned to owners, transferred to other shelters or adopted, (i.e., not euthanized) — was roughly 82%, the lowest level in at least six years.
By the numbers: On average this year, the 155-capacity kennel has had 197 dogs on site or in foster care each day.
That's more than double the average daily count in 2020 (87) and significantly more than in 2021 (127) and 2022 (179).
The latest: Through August, City Dogs Cle, CACC's adoption arm, has been offering reduced $21 adoption rates in conjunction with the national "Clear the Shelters" campaign.
Between the lines: City Dogs does not advertise these promotions as a way to prevent euthanasia, but fewer dogs in the kennel decreases the number of pups that have to be euthanized.
What they're saying: "We had some great adoptions today, and are so grateful to everyone who added a City Dog to their home," City Dogs posted on Aug. 19. "However, we were and are hoping for many more this weekend as the kennel is still bursting at the seams."
The intrigue: The city did not include euthanasia totals in the 2017-2023 CACC data that it provided to Axios, but the other numbers tell a grim story.
So far this year, euthanized dogs were at the kennel for an average of 4.8 days before being put down; that's far less than 11.5 days in 2021 and 8.7 days in 2022.
The rate at which the kennel transfers dogs to other facilities has declined every year from 2017 (45%) to 2023 (27%).
Meanwhile, the dogs-only Cuyahoga County Animal Shelter in Valley View, the Cleveland kennel's most common transfer facility, has been unable to accommodate overflow due to its own capacity limitations.
Reality check: "It's not that we have more dogs coming in," the county shelter's director, Mindy Naticchioni, told Axios. "It's that the dogs we have are leaving at a much slower rate."
Naticchioni speculated that inflation — particularly spiking veterinary costs due to a nationwide shortage — has made people think twice about adoption.
She said euthanasia is avoided at all costs, but when they are forced to make that decision, they humanely euthanize dogs that may require expensive medical interventions or that may pose a danger to the community due to aggressive or volatile behavior.
The bottom line: "We try to stay away from length of stay as a factor in that decision," Naticchioni said. "Our goal has always been that if the dog is happy, healthy and friendly, we will work really hard to find it a home. And that's what we're still doing."
More Cleveland stories
No stories could be found
Get a free daily digest of the most important news in your backyard with Axios Cleveland.