Cleveland EMS targeting high-frequency 911 callers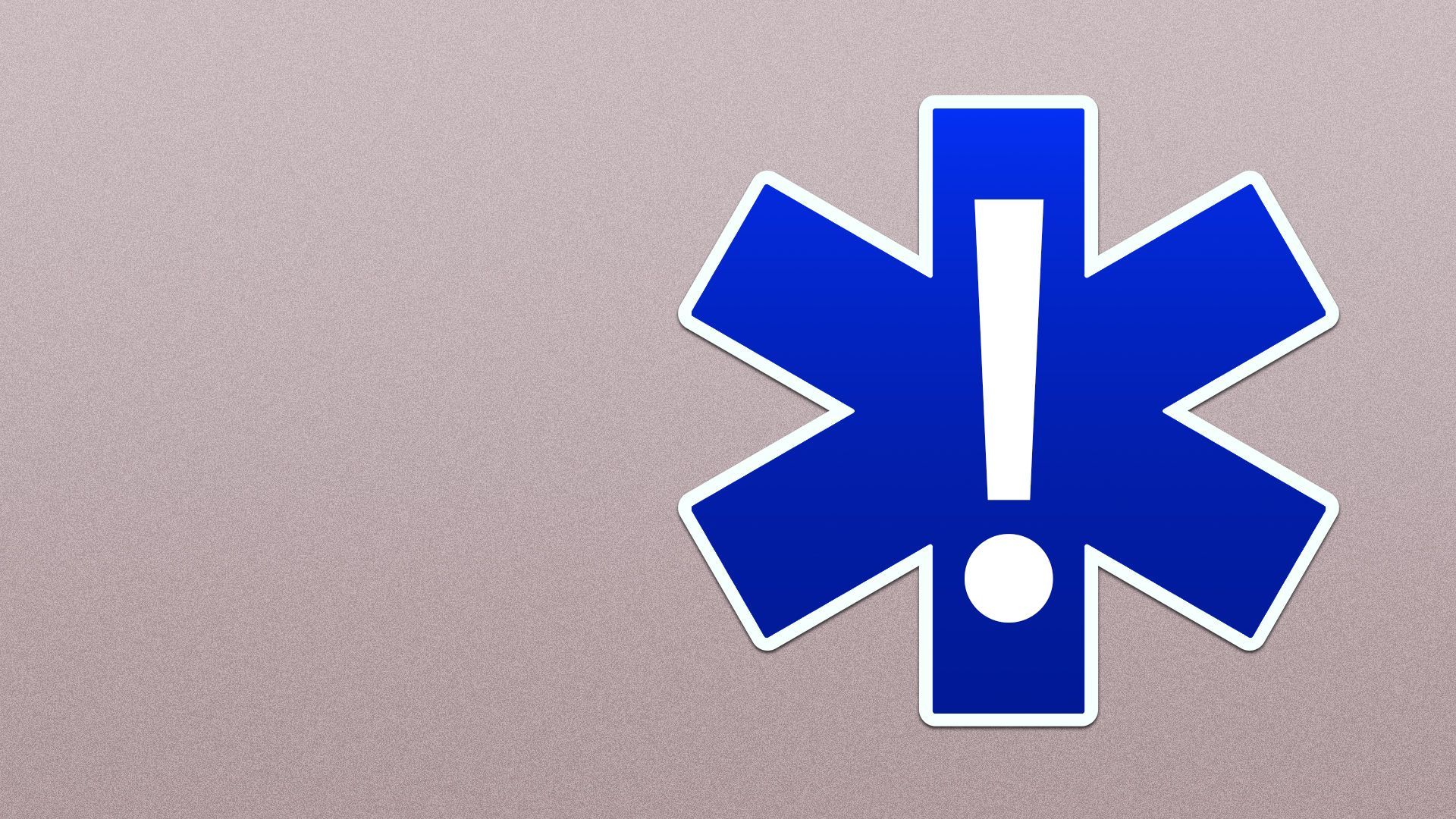 A Cleveland EMS pilot program that directs frequent 911 callers to MetroHealth's "Multi Visit Patient" (MVP) program has reduced emergency calls by 2% in its first two weeks.
Why it matters: Patients who frequently call ambulances and visit emergency rooms often require a suite of ancillary services — things like recovery resources, food, housing and preventative care.
Reducing calls from frequent users frees up overtaxed Cleveland paramedics and emergency medical technicians for urgent cases.
By the numbers: Tim Sommerfelt, secretary for the Cleveland Association of Rescue Employees (CARE), the union representing EMS workers, told Axios that last year just 25 people made nearly 1,800 calls to 911.
The most frequent user called more than 180 times.
Context: While EMS can prioritize calls, it can't legally abandon a patient once an ambulance is on scene, even if a more serious incident occurs nearby.
What they're saying: "Some days it seems like you might as well take the 'E' off EMS," Sommerfelt said. "Call volume is up 37% since 2011. We are fast becoming the gateway to the entire medical system in Cleveland.
"We need to attack the problem both ways: We need more resources, and we need to reduce our call volume."
How it works: EMS identifies frequent callers through historic data and directs them to MetroHealth, where they can connect with primary care physicians or community health workers to manage non-emergency needs.
The bottom line: "We want to make it absolutely clear that we're not turning people away," Sommerfelt said. "If somebody needs an ambulance, they should call us. This is about reaching out on the back end to prevent future 911 calls."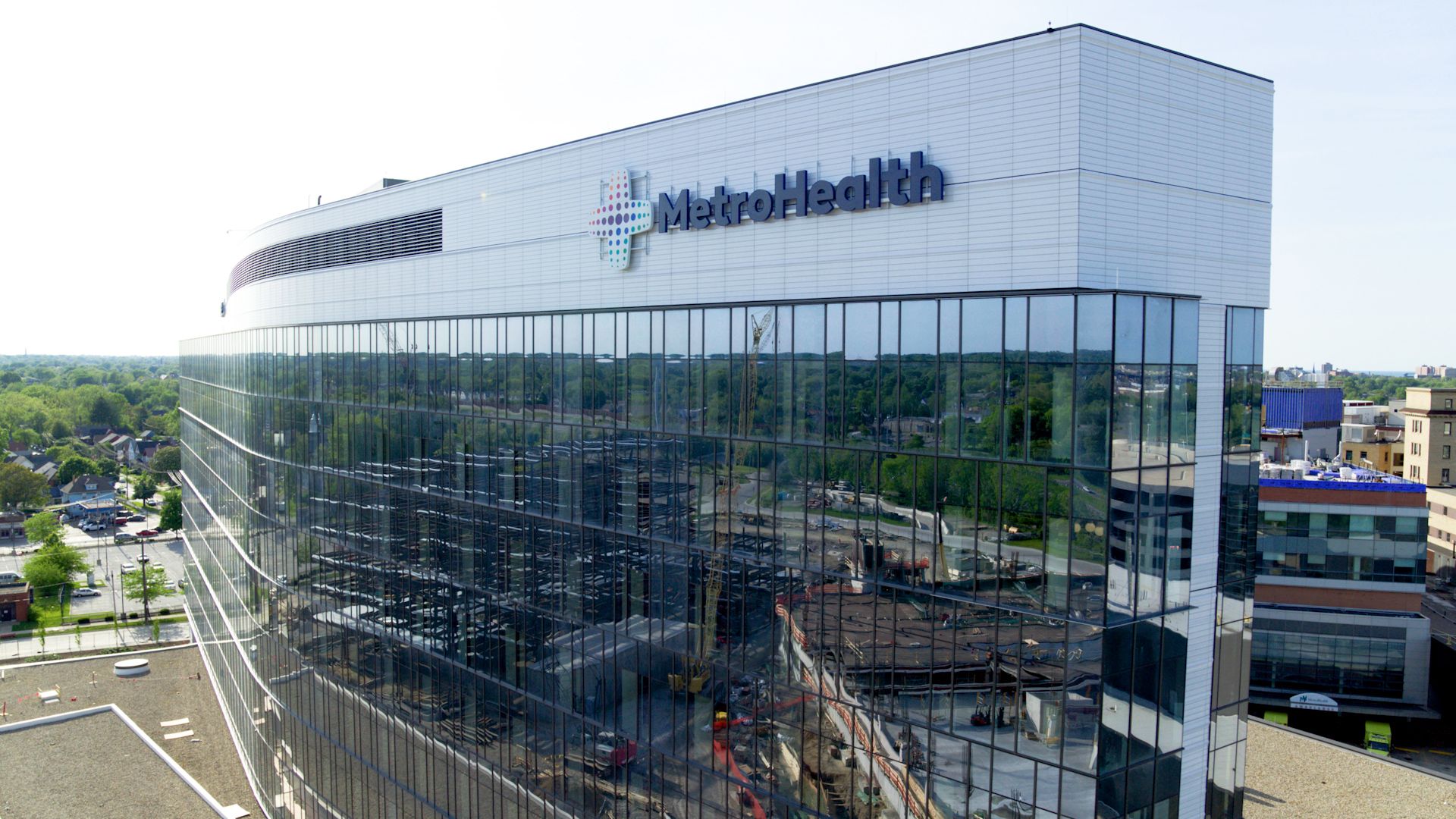 MetroHealth's MVP program, which was created three years ago at the behest of the Ohio Department of Medicaid, was designed, in part, to reduce emergency department visits.
Cleveland EMS leadership met with Metro last month to brainstorm collaborations, but its new "pilot" is not a formal partnership with the hospital system.
How it works: A MetroHealth staff of five, including a full-time registered nurse and full-time community health worker, locate frequent users and attempt to create replicable "care plans" that limit the need for emergency services.
Example: Metro's MVP team interviewed a number of patients with sickle cell anemia and worked with Metro's Sickle Cell clinic to find pain points and adjust treatments.
By the numbers: Nicholas Dreher, medical director of population health at Metro, said the program has touched hundreds, but there are generally about two dozen patients active at any point.
The bottom line: "There are 100,000 Medicaid patients who use Metro in a given year," Dreher says. "The people we touch clearly have lower ED use in the 6-12 months after they've been engaged than in the 6-12 months prior, but this program alone isn't enough."
More Cleveland stories
No stories could be found
Get a free daily digest of the most important news in your backyard with Axios Cleveland.