Cuyahoga County bail reform in the shadow of Issue 1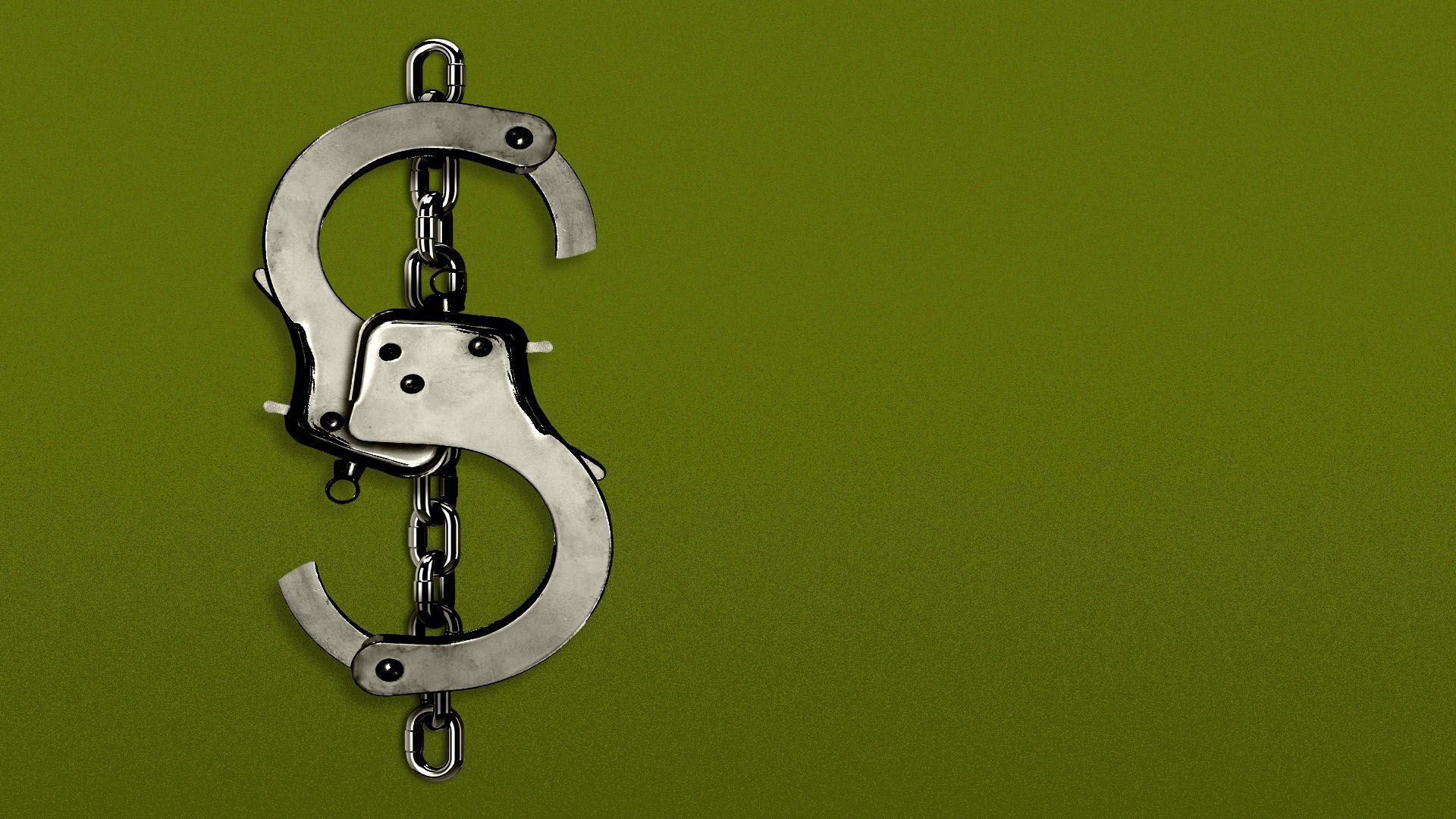 Cuyahoga County spends millions annually detaining low-level offenders before trial because they cannot afford bail.
Why it matters: Pretrial detainees constitute more than 70% of the U.S. jail population.
The average county jail stay is about 30 days, but for those who can't afford bail and stay until trial, the average is 104 days.
The county says it costs $165 per day to detain an inmate.
State of play: Ohioans last year approved Issue 1, the statewide ballot measure requiring judges to consider public safety when setting bail amounts.
A bipartisan coalition of opponents argued that Issue 1 would exacerbate a two-tiered justice system: one for wealthy people who can afford bail, and another for everybody else.
What they're saying: "Issue 1 showed how powerful fear mongering is," David Gaspar, CEO of the Bail Project, told Axios. "When you shift the narrative to public safety, without saying that bail was never intended to promote public safety, you start to mix the issues."
The other side: A majority of Ohioans, including elected leaders on both sides of the aisle, touted the safety benefits of Issue 1.
"The issue of community safety is something that's really important to me," then-Democratic gubernatorial candidate Nan Whaley told the Columbus Dispatch.
Reality check: Bail was created as a mechanism to ensure that offenders showed up for trial, not to keep them locked up.
Judges were already allowed to detain the most dangerous offenders without the possibility of bail if they posed a serious risk to others.
Yes, but: Despite the statewide mandate, The Bail Project wants to eliminate cash bail altogether. Gaspar says that nationwide 92% of its clients return to court — 95% in Cleveland.
How it works: The Bail Project is a national nonprofit with local teams who identify clients in the justice system, pay their bail from a revolving fund, and work with them to return to court.
"We don't go knocking on doors and dragging people in," Gaspar says. "We simply provide reminders and transportation assistance.
"Whether it's substance abuse, mental health, housing, we let our clients identify what would help them develop and move forward, and then we make connections with community services that already exist."
The latest: Gaspar and The Bail Project founder Robin Steinberg will appear today at the City Club of Cleveland for a forum on bail reform.
Worthy of your time: The Plain Dealer's "Justice for All" series in 2016 explored the issue in depth.
The bottom line: "When you're talking about human beings, you have to talk about human solutions," Gaspar says. "This isn't some manufacturing plant where you just have to keep the cogs moving.
"You have to pause and give real attention to the person standing in front of you if you want to help them not stand in front of you again."
More Cleveland stories
No stories could be found
Get a free daily digest of the most important news in your backyard with Axios Cleveland.