5 movies to see at Cleveland International Film Festival 2023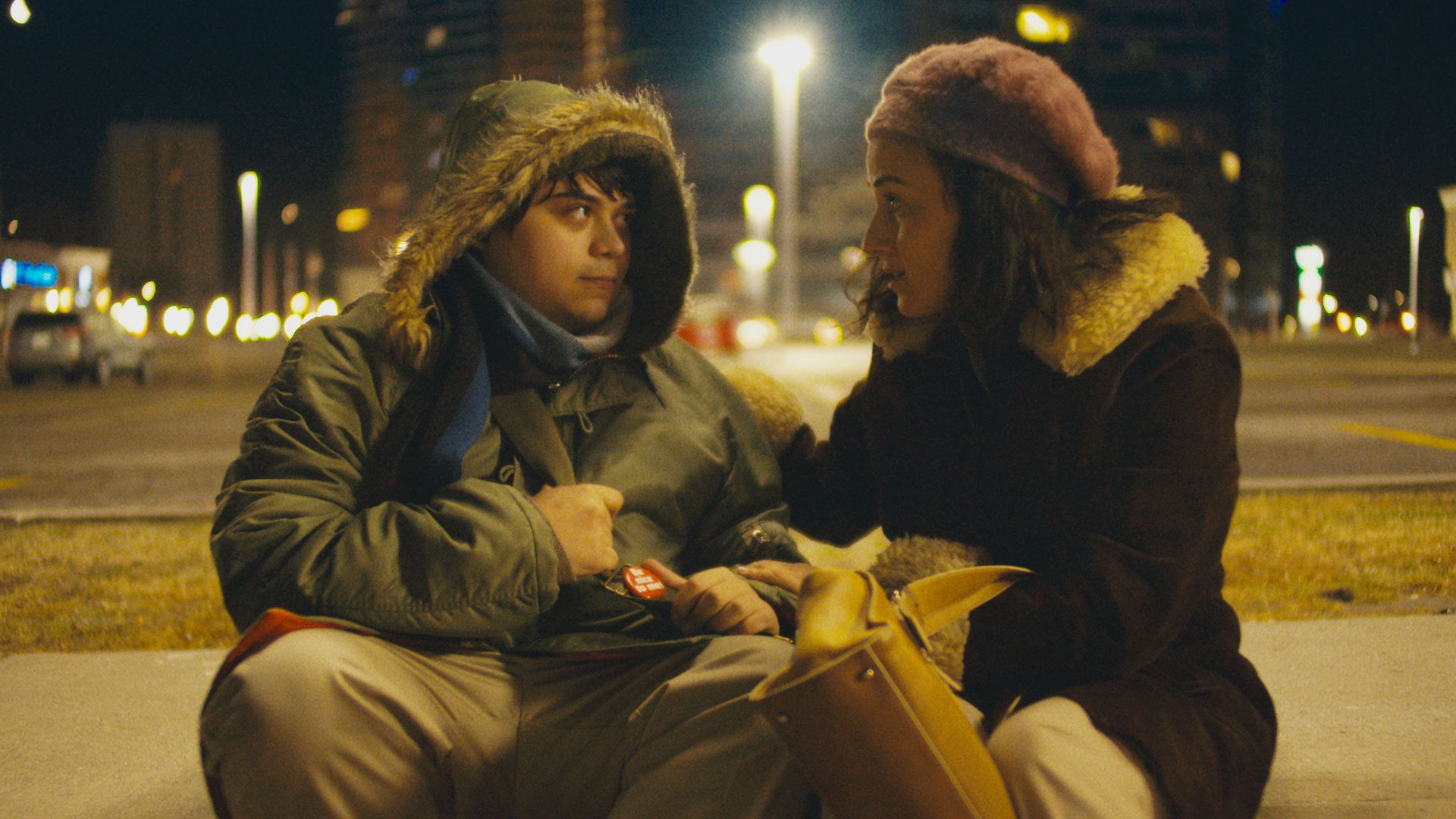 For the second straight year, the Cleveland International Film Festival will function as a hybrid.
Driving the news: In-person screenings for this year's fest take place from Wednesday through April 1 at Playhouse Square, with a week of streaming from April 2-9.
The streaming concept was a product of social distancing during the pandemic, but continues in recognition of how many people consume films these days.
Of note: Still, the theme for CIFF 2023 is "Look Closer," with an emphasis on how films can bring people together through a sense of intimacy.
We've chosen five of the 320 films at this year's festival that fit the bill.
🌈 "Butterfly in the Sky"
Details: CIFF's opening night documentary, "Butterfly in the Sky," draws on the nostalgia for PBS children's programming with the story of "Reading Rainbow."
The intrigue: The main appeal is host LeVar Burton and the passion that led him to use television to emphasize the importance of reading.
When: 7pm Wednesday at Connor Palace.
Tickets for the opening night event are $100, including a post-film reception.
🕵🏼‍♀️ "Citizen Sleuth"
Details: Cleveland native Chris Kasick's documentary tells the story of true crime podcaster Emily Nestor, whose amateur investigation into a potential murder goes from examination to exploitation.
The intrigue: True crime is all the rage, but "Citizen Sleuth" thrillingly dives into the pitfalls of a genre that often exists in an ethically gray area.
When: 9:50pm Saturday and 7:25pm Sunday at Mimi Ohio Theatre.
🥁 "Pre Fab!"
Details: Parma native Todd Thompson directs an intimate look at Colin Hanton, drummer for The Quarrymen, the British band that would evolve into The Beatles, sans Hanton, who quit the group in 1959.
The intrigue: Anyone who has ever met Hanton knows he's quite the character. "Pre Fab!" is less about what could have been and more about what was for a group of bright-eyed young musicians in Liverpool.
When: 2:40pm Sunday at KeyBank State Theatre.
📺 "Being Mary Tyler Moore"
Details: It's CIFF's "centerpiece" film for a reason. "Being Mary Tyler Moore" spolights the woman who revolutionized 1970s TV and pop culture.
The intrigue: Footage from Moore's iconic shows and past interviews is fun to see. However, the HBO documentary sets itself apart by showing the other side of Moore — a reluctant feminist icon and superstar who coveted her privacy.
When: 7:15pm Tuesday at KeyBank State Theater.
📽️ "I Like Movies"
Details: CIFF 2023 closes out with a dramedy about a 17-year-old cinephile who works at a local video store while dreaming of attending New York University film school.
The intrigue: "I Like Movies" is a love letter to cinema, but also a coming-of-age tale that should remind everyone who sees it about the awkward ups and downs of growing up.
When: 7:30pm April 1 at KeyBank State Theatre.
More Cleveland stories
No stories could be found
Get a free daily digest of the most important news in your backyard with Axios Cleveland.