Stories we're watching in 2023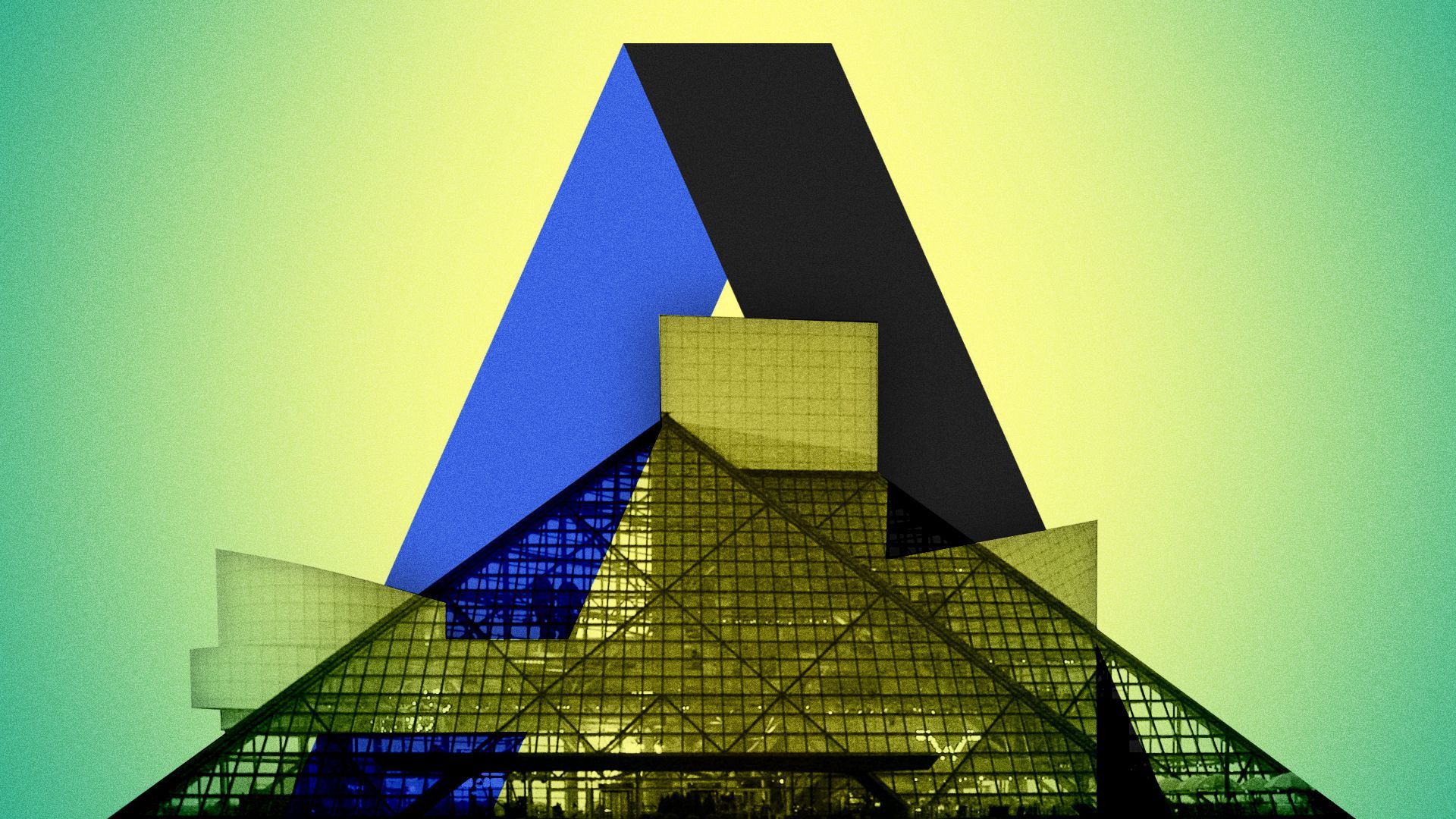 To kick off the new year, we're looking at 15 of the major storylines we plan to follow in 2023.
1. 🏢 Chris Ronayne and the county jail
The new Cuyahoga county executive quietly assumed control this month. As he attempts to reorganize county government in the wake of Armond Budish's parade of scandals, a fraught debate over the county jail looms.
What's next: Plans for a new facility were put on hold this fall, so it'll be up to Ronayne to depopulate the jail, improve dismal conditions for incarcerated people, and create a public relations strategy to justify what could be the most expensive publicly funded project in the county's history.
2. 🌊 The lakefront
Creating a lakefront master plan is practically a Cleveland mayoral rite of passage. Bibb is expected to release his by September.
State of play: Bibb is keenly aware that redesigning the lakefront, and eliminating Burke Lakefront Airport, would mean he'd be remembered as the leader who finally opened up the city's greatest natural resource to residents.
💭 Sam's thought bubble: The corporate community is the only constituency that wants to keep a declining Burke in operation, but they've been powerful enough to stay mayors' hands in the past. Bibb should go full Richard Daley and bulldoze Burke overnight.
3. 👮 Policing police
The Cleveland Community Police Commission has been empaneled — not without controversy — and will begin its oversight of police discipline this year, the result of the 2021 ballot initiative known as Issue 24.
Plus: Mayor Justin Bibb nixed the new Cleveland Police headquarters on Opportunity Corridor and announced plans to move the department to the historic ArtCraft Building on Superior Avenue.
4. 👨🏿‍💼 Bibb settling in
The millennial mayor himself, one of Cleveland's "most interesting people" two years running, embarks upon his second year in office.
What's next: He'll look to make good on campaign promises — "Cleveland can't wait!" — with a $40 million proposal that includes investments in workforce development, education, City Hall modernization and participatory budgeting.
5. 😯 The search for Eric Gordon's replacement
Nothing rocked Cleveland leaders in 2022 quite like the abrupt departure of CMSD chief Eric Gordon. Mayor Justin Bibb and the school board are searching for a replacement and expect to fill the position by spring.
The intrigue: The resignation betokened a rift between Gordon and Bibb, which both have denied, and skeptics remain concerned about Bibb's leadership and educational priorities.
6. 🎰 Arrival of sports betting
Cleveland City Council estimates legalized sports wagering could generate $65 million in annual revenue for the city.
What's next: With brick-and-mortar sportsbooks operating inside Rocket Mortgage FieldHouse and Jack Cleveland, all eyes are on the Browns FirstEnergy Stadium and the Guardians' Progressive Field as future locations.
7. 🏀 The Cavs future is now
With superstar Donovan Mitchell accelerating the growth and ambitions of the team's young All-Stars, the Cavs are now legitimate title contenders.
Offense has never been more explosive or efficient league-wide, but Mitchell may elbow his way into the MVP conversation.
Meanwhile: Admissions tax revenue at the Rocket Mortgage FieldHouse will, in 2023, finally pay off cost overruns on the construction of the Gund Arena in 1994.
That revenue stream will instantly begin servicing debt on the arena upgrades brokered in 2017 as part of a Cavs lease extension, the "Q Deal."
8. 🏈 Next for the Browns
After another losing season, the Browns fired defensive coordinator Joe Woods. More changes — both on and off the field — are likely to come.
9. ⚾ The Guardians and Progressive Field
The spunky Guardians outperformed expectations in 2022 and will look to build on its young, underpaid roster to wrest control of the AL Central once again.
The intrigue: At the corner of Carnegie and Ontario, $285 million in public subsidies will fund dramatic ballpark improvements, including a re-imagined Terrace Club and new administrative offices.
10. 🎷 Local music blues
Independent music venues spent the past two years navigating the pandemic and now face a struggling economy where fewer tickets are being sold.
11. 💪 Labor movement on the move
A 2022 Gallup poll found that Americans' approval of labor unions is at its highest level since 1965.
State of play: In Cleveland, workplace organizing has increased dramatically since the pandemic began, headlined by five successful campaigns at area Starbucks stores.
In addition to workplace campaigns, including ongoing efforts at both Starbucks and Amazon, Cleveland City Council could take up pro-worker policies, like the legislation it passed last month banning the city from doing business with companies that practice wage theft.
12. 🏠 Uncertain housing market
The Cleveland-area housing market is projected to be solid in 2023, despite home sales declining during the second half of 2022.
Realtor.com projects local sales and prices to increase in 2023. Yet, buyers face uncertainties with increasing interest rates and fluctuating inventory.
13. 🖌️ Sherwin-Williams HQ
Though construction won't wrap up until 2024, the Sherwin-Williams 36-story global headquarters will rise in the Warehouse District, dramatically altering the city skyline.
With its headquarters downtown — projected to be Cleveland's fourth-tallest building — and a new research facility in Brecksville, Sherwin-Williams says it will keep more than 4,000 jobs in Northeast Ohio, "with room to accommodate future growth."
Between the lines: Those jobs, and the annual income taxes they represent, were the basis of Cleveland's $100 million incentive package.
14. 🏗️ Rock Hall Expansion
After multiple delays due to the pandemic, the Rock & Roll Hall of Fame will break ground on a $100 million expansion in 2023.
Details: The 50,000-square-foot project will exist between the current building and the Great Lakes Science Center.
The expansion will feature a large concert space, 10,000-square-foot gallery and interactive displays like "The Garage." It's expected to take at least two years to complete.
15. 🏙️ City Council Redistricting
Cleveland's legislative body will soon be compelled to reduce its membership from 17 to 15, a reduction triggered by the city's population loss.
New ward maps must be drawn before the 2025 council elections, and council president Blaine Griffin has said he'll likely get the ball rolling by hiring a consultant this year.
Between the lines: Procedural bickering and turf wars, already staples of council chambers, may infect or implode other legislative discussions as the year progresses.
More Cleveland stories
No stories could be found
Get a free daily digest of the most important news in your backyard with Axios Cleveland.