Axios Cleveland to join a local media landscape in flux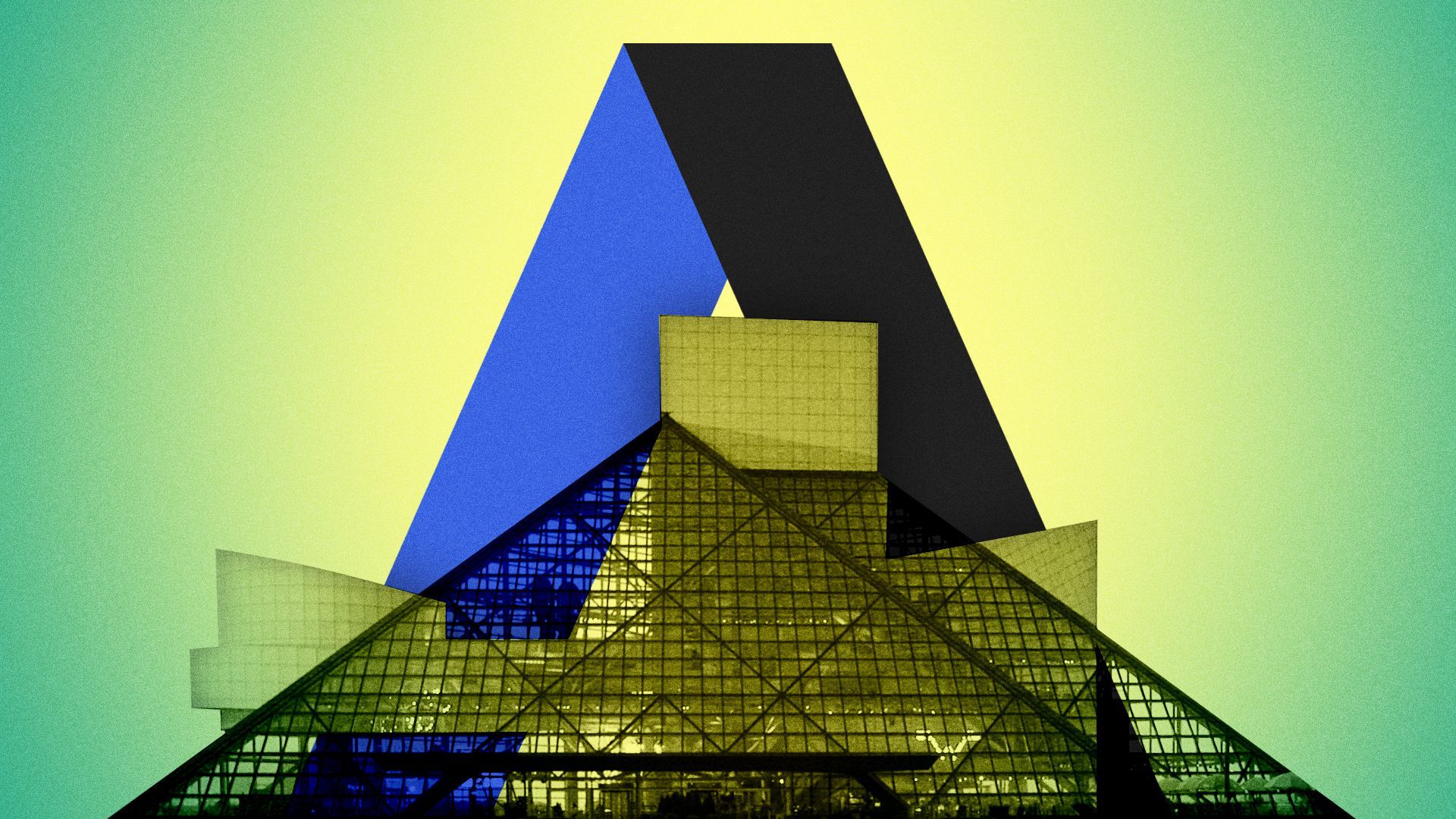 When Troy Smith and I launch the Axios Cleveland newsletter on Jan. 9, we'll join a rapidly evolving Cleveland media ecosystem that figures to be far more competitive in 2023 than it has been in recent years.
Why it matters: Old-school scoop wars loom. With new outlets, new leaders and high-profile reporters in new roles, breaking news may be the currency of the realm as publications vie for local audiences.
Yes, but: Journalists, including those at Axios, also prioritize engaging with readers and providing community information.
Our daily email newsletter will be optimized for reader engagement. We look forward to interacting with subscribers as we publish breaking news, expert analysis and dispatches from the region's abundant arts and cultural offerings Monday through Friday.
Throughout our first week, we'll highlight some of the major stories we'll be tracking in 2023.
The American Journalism Project, in partnership with area nonprofits, launched Signal Cleveland this fall. In former PD metro columnist Mark Naymik and former PD reporter Rachel Dissell, plus former Ideastream ace Nick Castele, Signal has landed three of the best and most recognizable journalists in town.
Naymik tells Axios that additional media outlets will add layers of depth and complexity to Cleveland journalism and will force publications to view news differently from one another.
Signal will be "listening to the front porch more than the front office," he says.
"The one thing Signal Cleveland is doing that no else is doing is staying grounded as a resource for information," he says, "which you can see in the explainers published on our site and in the printed materials we have already begun distributing in communities on various topics."
Ideastream public media has invested in Akron-based reporters, hired former Report for America Fellow Conor Morris on the education beat and is actively seeking to replace Castele.
Editor Mike McIntyre tells Axios that Ideastream's top goal is to become the region's "most trustworthy source of news and information."
"We will distinguish ourselves on the radio, on television and in our digital efforts by being in the community and reporting meaningful stories, both daily news you need to know and deeper, artfully crafted stories and conversations full of perspective and context," he says.
Zoom in: Smaller outlets are fortifying their staffs as well.
Scene Magazine, the alt-weekly where I plied my trade for nearly a decade, has reloaded with two new writers, Mark Oprea and Elena Scott, and plans to launch a daily newsletter this year.
The Land, a nonprofit outlet founded by Lee Chilcote, is hiring a Report for America fellow to cover Cleveland neighborhoods.
Cleveland Magazine has expanded its scope under the leadership of editor Dillon Stewart and publisher Denise Polverine.
In addition to a splashy redesign last year, the regional magazine nabbed arts and culture writer Annie Nickoloff from Cleveland.com and managing editor Ron Ledgard from The Athletic.
"Our goal is to touch residents each day on our various platforms and engage with the community on important discussions," Polverine tells Axios.
Meanwhile, The PD is still the largest newsroom in town and an essential resource on sports and the Ohio statehouse.
The bottom line: "We all play a role in the local media landscape," Polverine says. "This is a year for digging deeper, reflecting this unique city and really making a difference."
Subscribe to the free Axios Cleveland newsletter here — launching January 9!
More Cleveland stories
No stories could be found
Get a free daily digest of the most important news in your backyard with Axios Cleveland.