A Texas Thanksgiving, South Indian style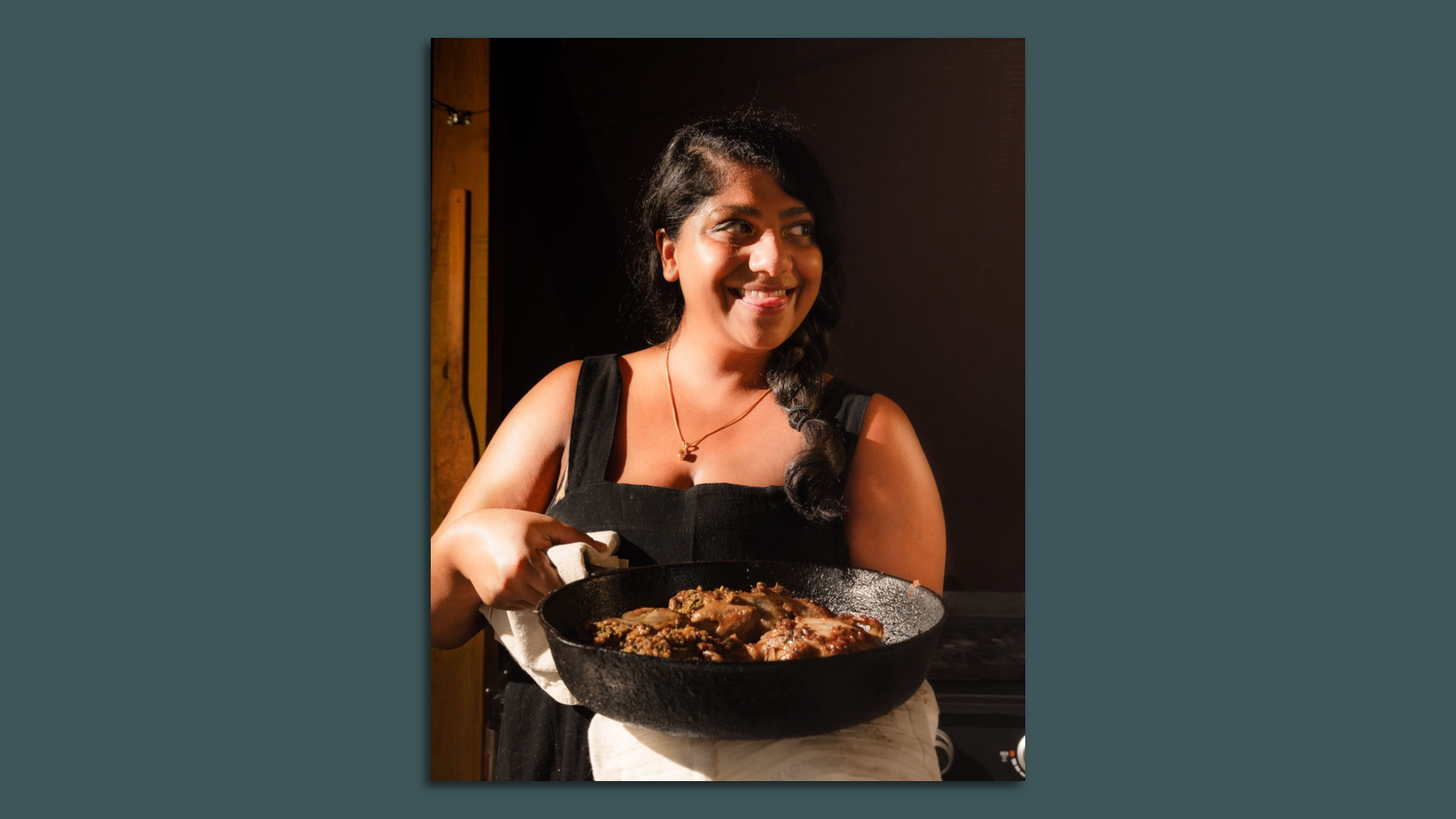 We caught up with Deepa Shridhar, the chef behind the Tamilian Texan Kitchen, a dinner series typically featuring a South India-meets-Texas menu, to ask about her Thanksgiving offerings.
For this month's dinners she'll serve a Thanksgiving-crossed-with-Diwali menu on a South Austin micro-farm.
Why it matters: With its distinct history and menu, Thanksgiving may be the most American of holidays — but it also has a long history of being adapted by immigrants who both want to celebrate their Americanness and imbue it with their own flavors.
How did you come to practice fusion cooking?
"The reason I gravitated to that kind of cooking is because that's how I grew up. These days, there's just a lot more ingredients available to you. Fusion happened in our house because of necessity. That style of cooking really made sense to me. It informed that immigrant mentality of making it work. ... The food I want to cook is food that reflects something about myself. It's not that I can't make a traditional South Indian meal, it's just that as a kid I was also growing up with barbecue and Mexican cuisine."
What was the Thanksgiving centerpiece when you were growing up?
"Really elaborate vegetable gratins, accompanied by our take on Thanksgiving dishes like a cranberry chutney."
For lots of families, the relatively bland turkey is a problem that needs dressing up or solving. How do you address it?
"You have to be clever when you're doing farm dining, so that it feels distinctly of the place in which you are. The third course is our big main, and this month it's our quail course. So you get a bit of poultry, and, doing a take on a fried turkey, it's fried quail."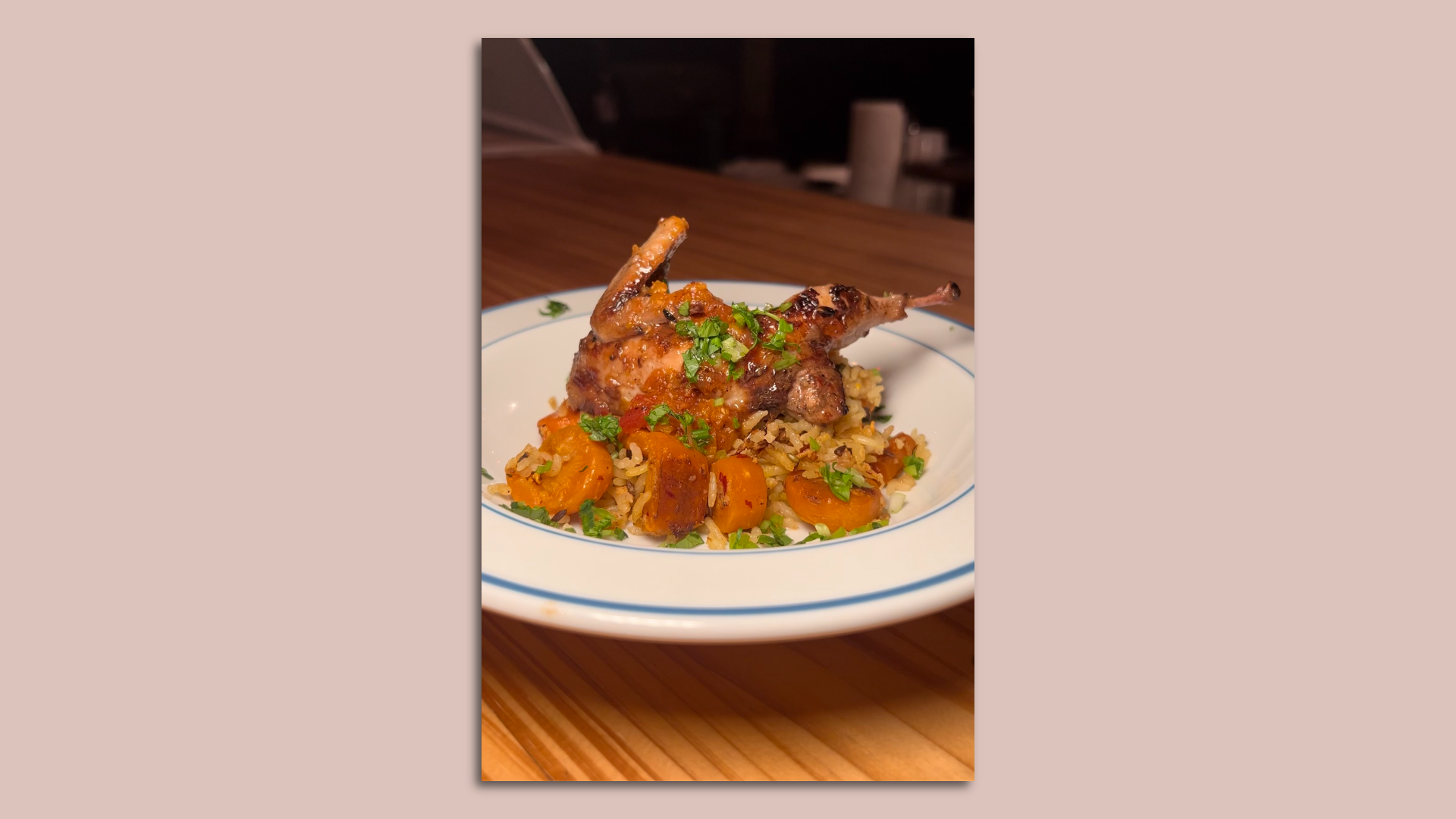 If you go: Shridhar's menu in November includes a course of green bean casserole with chili oil, served with a coconut-fried onion naan croissant, and an entree of chicken fried quail or roasted spiced cauliflower, served with carrot pongal mash, mushroom boudin stuffing, spicy cranberry honey and kari gravy.
More Austin stories
No stories could be found
Get a free daily digest of the most important news in your backyard with Axios Austin.