Scoop: USPS pauses delivery in Travis Heights area due to hawk attacks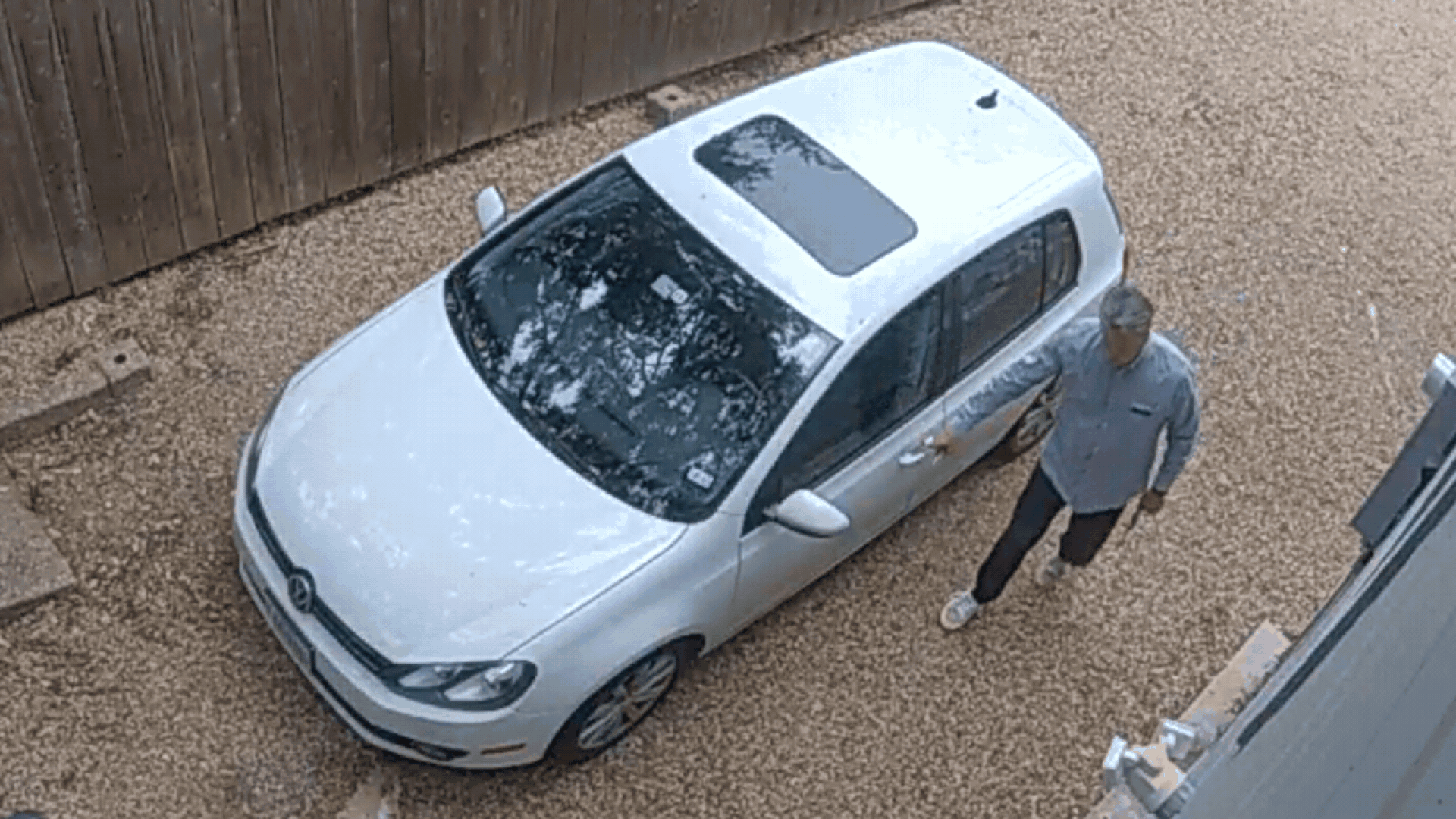 Neither snow nor rain nor heat nor gloom of night can keep a mail courier from their route.
But, as it turns out, hawks can.
Driving the news: USPS has suspended mail service for weeks in a portion of the Travis Heights neighborhood because of a particularly territorial hawk and its fledglings, postal service officials told Axios on Friday.
What's happening: Residents and mail carriers near Milam Place and Kenwood Avenue have spent weeks dodging the bird as it protects its young during nesting season.
Residents at roughly 20 homes must pick up their mail at a nearby post office until it's safe for mail carriers to resume their route, according to USPS spokesperson Becky Hernandez.
It's one of several recent hawk attacks in Central Texas.
What they're saying: "The presence of a hawk has prevented safe delivery of mail to a few of the residents on Milam and Kenwood," Hernandez said in an email, adding that local management at the South Congress post office contacted Austin Animal Control and Texas Parks and Wildlife for assistance.
Residents in the area estimate that service stopped roughly five weeks ago, and Hernandez said it's unclear when regular service will resume.
The big picture: USPS also suspended mail service on the streets last year because of the hawk, according to Eric Klein, who can see the nest from his front door.
But the bird won, and Klein carries an umbrella when he steps foot outside.
Klein has lived in the neighborhood since 2011 and first noticed the hawk two years ago. In April, he was struck for the first time in the back of his head as he walked to his car.
Details: Klein and multiple neighbors have been scraped by the bird, and it has drawn blood on multpile occasions.
"When you live right by the nest, it's different," Klein said. "Everybody else just sees it flying around and thinks they're pretty."
Catch up quick: Other Central Texas residents have faced similar incidents this year, and the Texas Parks and Wildlife Department receives several calls — typically regarding territorial red-shouldered hawks — each year.
Travis Heights residents have called Texas Parks and Wildlife, the Travis County game warden and the city, but are all met with the same response: Hawks are federally protected.
"It is illegal to destroy a nest that has eggs or chicks in it or if the fledglings are still dependent on the nest for survival," Blake Hendon, a wildlife biologist at the Texas Parks and Wildlife Department, told Axios.
Of note: Rebekha Montie, the field services manager at Austin Animal Center, said she was not aware of Travis Heights mail services being affected by a hawk, but she received a call in June from a concerned resident in the same area.
"One suggestion for residents is to use an umbrella when walking in the area in order to protect themselves from the hawk swooping down," Montie said.
The bottom line: As Klein peered into the trees with an umbrella over his head Friday afternoon, the hawk kept watch on a tree branch over his home.
"He's trying to figure out what angle to hit us."
Dig deeper: Central Texans face hawk attacks during nesting season
More Austin stories
No stories could be found
Get a free daily digest of the most important news in your backyard with Axios Austin.