Austin school district grapples with budget amid pay increase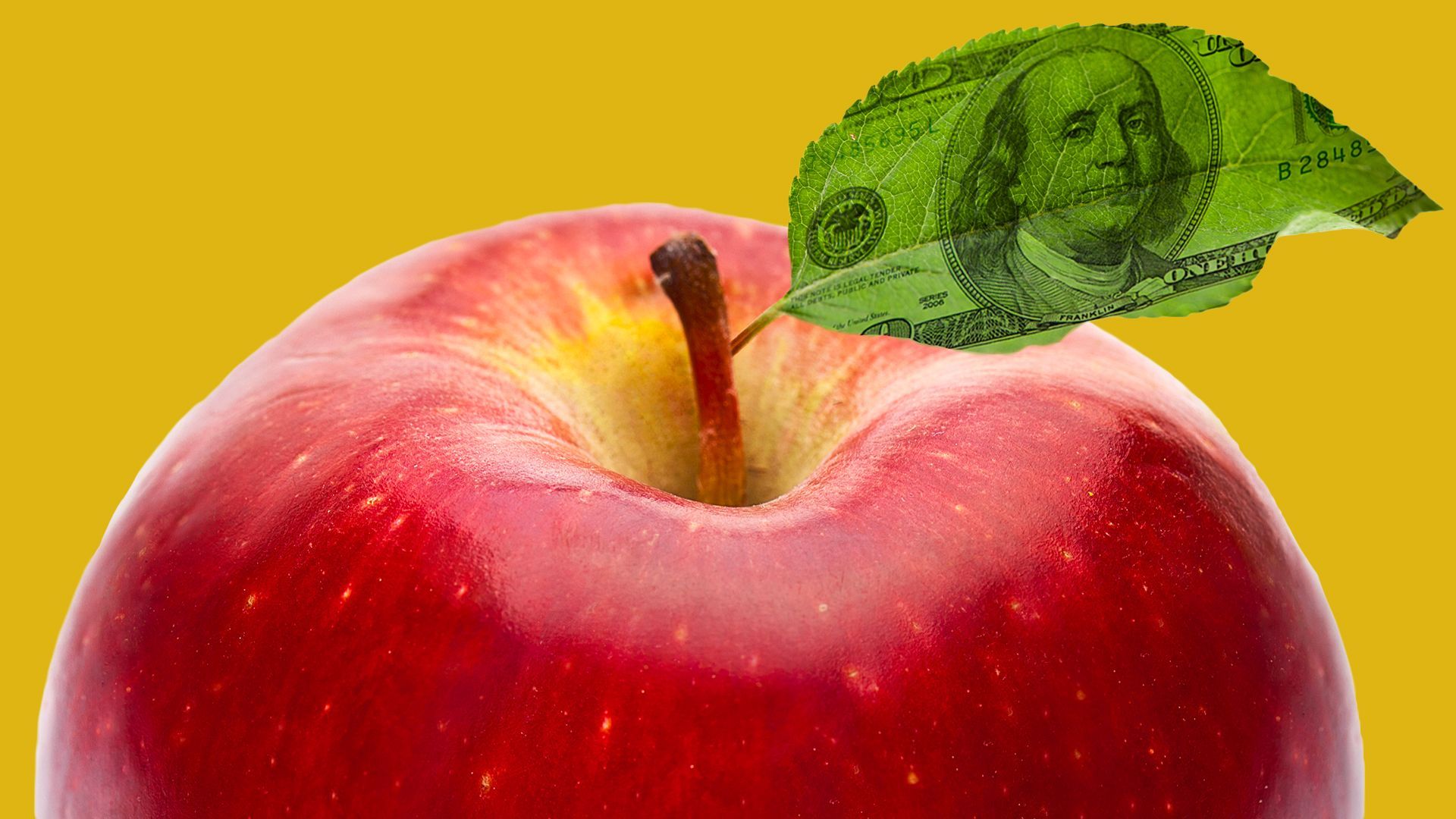 Even as the Austin school board has agreed to give a critical raise to teachers and staff, its financial situation appears increasingly precarious.
Driving the news: The Austin school board last week approved 7% raises for teachers to keep up with the rising cost of living and to stay competitive with surrounding districts.
The local teachers union president, Ken Zarifis, praised the move, which comes on top of significant raises in this year's budget.
Yes, but: The district is projecting a roughly $50 million budget shortfall in the next school year.
Since at least 2017 the school board has been dipping into reserves to balance the budget, and there's not much money left in reserve. Maintaining a reserve is crucial for the district's bond rating, which translates into how expensive it is for the district to borrow money.
Ed Ramos, the district's chief financial officer, told school board members this month that the district will be looking at ways to slash expenses — including leaving job vacancies open.
The big picture: While Austin feels ever more prosperous, the school district gets to keep roughly half the property tax revenue that comes with that growth.
A state law called recapture requires school districts considered property-wealthy— like Austin— to send a portion of property tax revenue to the state. The state then redistributes that money to school districts that are considered property-poor.
The upshot: Even as the Austin district, fueled by property tax collections, has a budget of about $1.7 billion, its reserves have thinned as it ships nearly $850 million of what it collects to the state.
Reserves have helped the district weather unpredictable situations, like the COVID-19 pandemic and the devastating 2021 winter storm.
"However, with factors like the declining enrollment, decreases in state aid, and recapture, utilizing the district's fund balance is no longer an option," per the district's website.
The rub: The district employs a lot of people — roughly 11,000 — and they need to pay for shelter and food, along with cars, gas, clothes, utilities and countless other things in a city that grows more expensive by the minute.
Catch up quick: Nearly one-third of teachers and staff responding to an AISD survey earlier this year said they spend more than 50% of their salary on housing.
On a scale of 1-10, teachers and librarians on average gave a 9.43 score to the question of whether they agreed that the lack of affordable housing is a barrier to working in Austin.
"As rent continues to increase, I am constantly worried that I will no longer be able to live within a reasonable driving distance to work," wrote one unnamed respondent. "The city is the appeal; I barely make enough to live in the city that I teach in and the community I serve."
Respondents described taking second jobs or moving in with parents because of high rent.
Meanwhile: The Legislature is likely to give far less in new funding for schools than districts were hoping for.
The Texas House has proposed $4.5 billion in new funding for schools and the Senate less, and they want to tie funding to school voucher provisions. The two sides will hash out differences in coming days.
Plus: The Austin district is losing students, not gaining them, and the number of students attending class is a key metric for state funding.
What they're saying: "I have a little bit of heartburn watching what's going on at the Legislature," trustee Arati Singh said at last week's board meeting. "I don't see a windfall coming our way."
"There's a little risk about the fiscal cliff we're heading toward," she continued. "I understand there's a real risk if we don't invest in our employees right now — our students are not going to learn."
The bottom line: "If the Legislature doesn't do what we're hoping it will do," Singh continued, "that might mean we'll have some really tough conversations in coming years."
More Austin stories
No stories could be found
Get a free daily digest of the most important news in your backyard with Axios Austin.