Texas podcast examines police-obtained confessions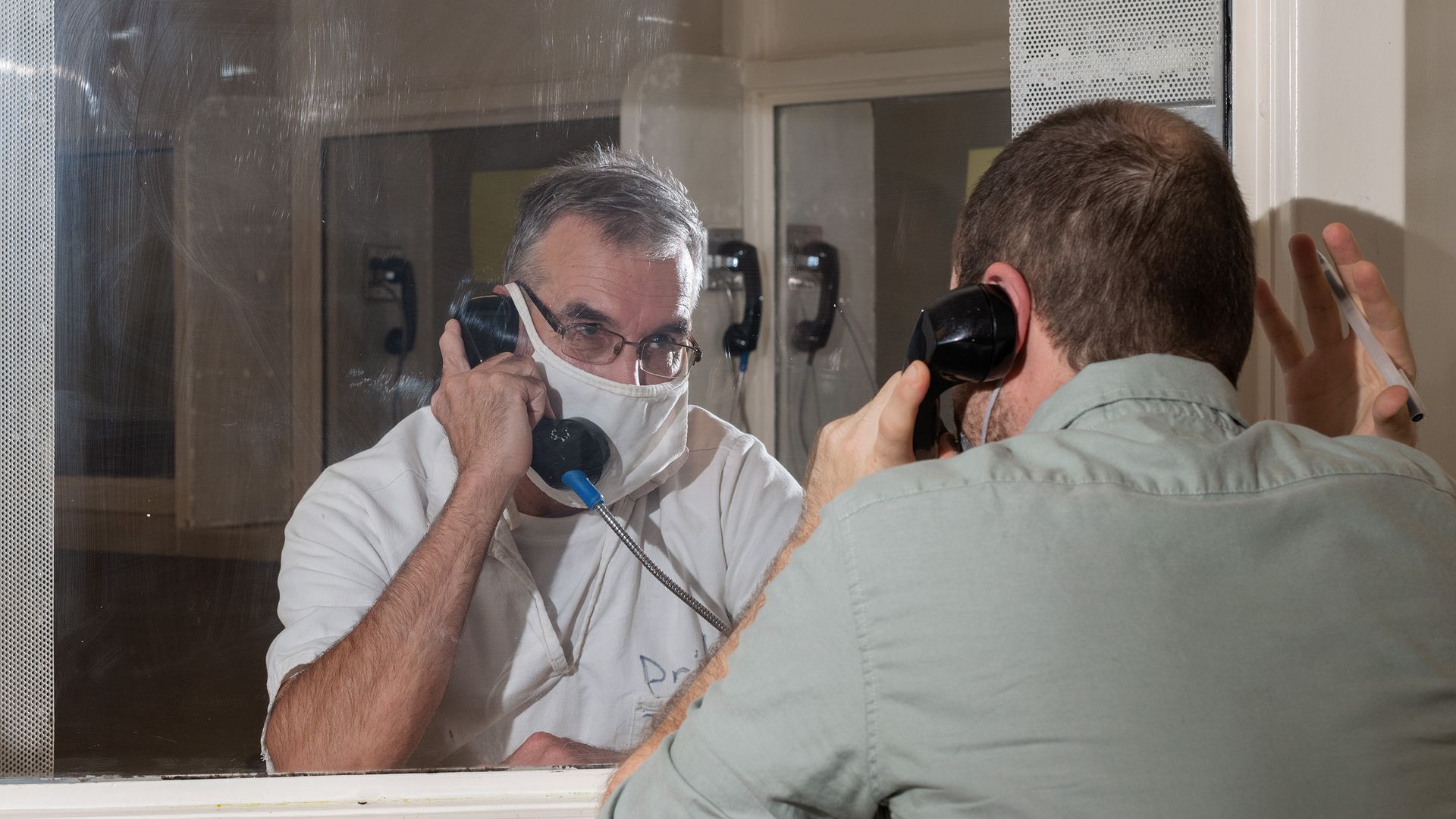 In "Just Say You're Sorry," a new podcast from the Marshall Project and Sony Music, we're introduced to a famed Texas Ranger — and to a prisoner who says the officer coerced him into a false murder confession.
The second episode of the six-part series drops Monday.
Why it matters: The podcast, which includes original interviews and fascinating interrogation audio, investigates critical questions of the reliability of memories and the coercive power of those in authority.
We interviewed Austin-based criminal justice reporter Maurice Chammah about his project, which focuses on the unsolved murder of a 29-year-old mother of five in the Fort Worth area — and the methods police used to win a confession.
What made this project so well suited for a podcast?
"Through reporting I had done for the Marshall Project I had accrued dozens of hours of interrogation tape. I thought, 'If only everyone could hear this tape, they'd be as shocked as I am.' The podcast was this very easy format for using this tape and bringing you into the drama of the tape itself."
How did you personally feel about Larry Driskill, the man law enforcement arrested for the crime?
"He really comes off as a glass half full person and was easy to interview. It took a lot for him to go through this with me. Not just to talk about the experience but to talk about it very personally."
Do you see any parallels between how the police coerce suspects and how journalists manipulate sources?
"When you listen to a police officer butter up a subject to go to a police station with them and do an interrogation, it's not that different from how a journalist tries to be friendly with someone they want to interview."
What did you learn about memories, confessions and story-telling on this project?
"I went deep into the science of how memories are faulty — and I was realizing just how suggestible people can be, especially when traumatized, and an increased sense of, I got to be careful with people saying what they think I want to hear. That can have really devastating consequences in the criminal justice system — and it's a lower stakes problem when a journalist does it or it happens interpersonally. You can have a family dinner ruined because siblings remember the same moment in diametrically different ways. Our memories are just really faulty; it just increases the need for corroboration, and there's a humility that comes with learning how unknowable something is no matter how good a reporter you are."
This is your first podcast. Does the experience make you want to do another?
"Absolutely. It's more of a team effort than most print journalism. When writing for your own voice, there's a steep learning curve to speak into the mic and sound natural — and there's so much room for humor that would feel off in a print piece. As long as you're being dignified and careful, you end up with a richer, more emotional palette."
More Austin stories
No stories could be found
Get a free daily digest of the most important news in your backyard with Axios Austin.