Austin auditor claims fraud at nonprofit health clinic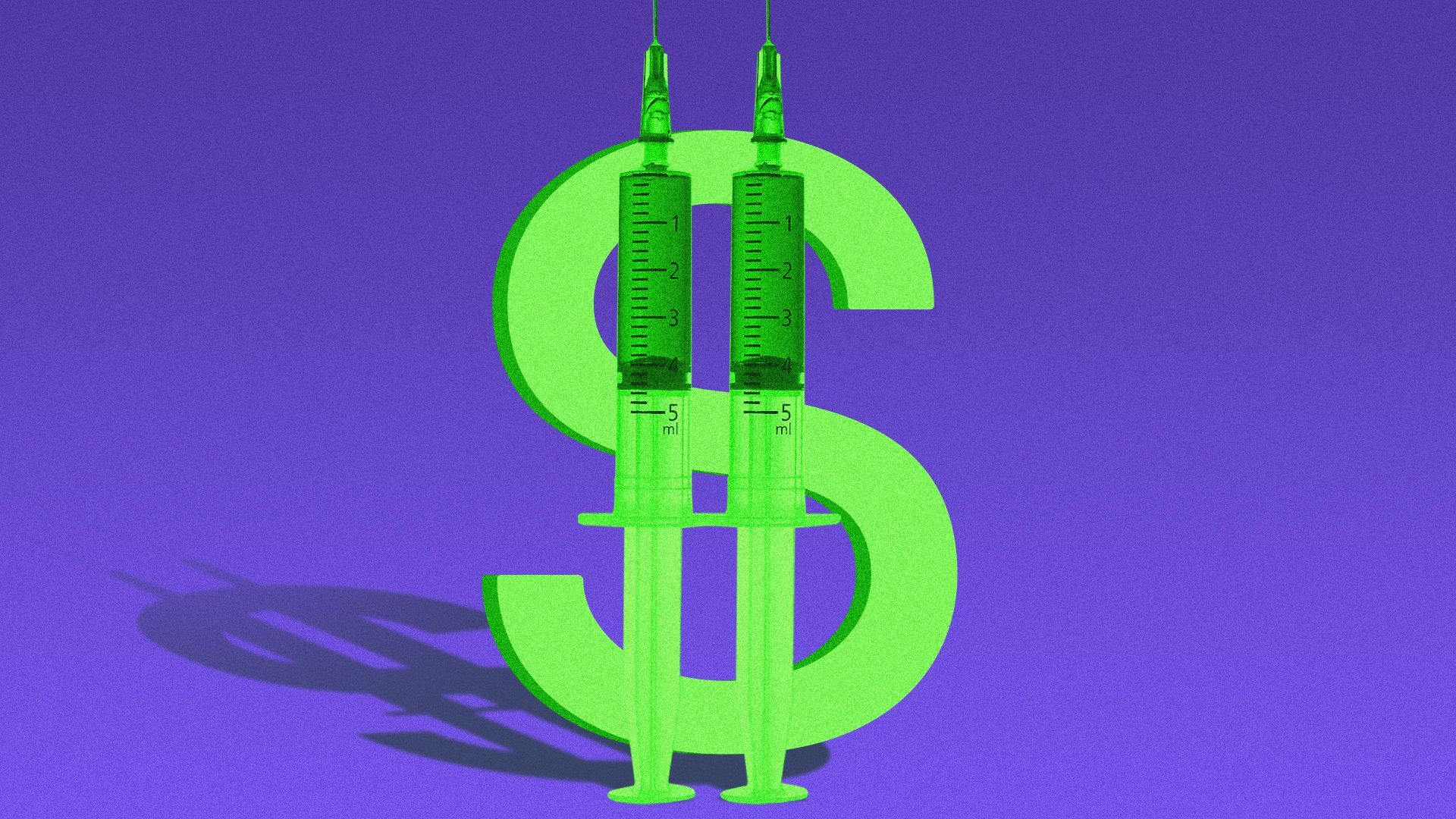 An Austin nonprofit medical clinic that helped distribute COVID-19 vaccines has been accused of fraud by the city auditor.
Driving the news: Between December 2020 and September 2021, Central Texas Allied Health Institute, misrepresented over $1.1 million worth of financial transactions across three contracts with Austin Public Health, the Office of the City Auditor alleged in a report Thursday.
In total, CTAHI was improperly paid roughly $417,000 because of its fraudulent contract claims, per the report.
In addition, CTAHI appears to have overstated its total vaccination numbers and fabricated patient information under its contract to provide COVID-19 vaccines, the report alleges.
Context: CTAHI is a medical training school aimed at getting more people of color into the medical workforce.
The intrigue: In October 2021, Austin Public Health informed the city auditor's office that CTAHI might have provided falsified financial records to the department as part of its contract claims.
In the report, the auditors say they "found evidence that two of CTAHI's leaders, Todd Hamilton and Jereka Thomas-Hockaday, produced or submitted falsified documents and directed CTAHI employees to falsify contract-related records."
Both denied doing so, per the report.
By the numbers: In its final report to Austin Public Health, CTAHI claimed it administered about 3,500 COVID-19 vaccinations. However, CTAHI appears to have overstated this number by roughly 1,020 doses, or about 30%, per the report
The nonprofit claimed it administered over 1,000 vaccines on a single day: June 5, 2021. But a witness said the clinic saw a maximum of about 80 vaccine patients a day, per the auditor's report.
CTAHI's vaccine entries for June 5 contained 131 repeated dates of birth, per the auditor's report.
State of play: In June 2022, CTAHI agreed to repay Austin Public Health over $375,000 after Austin Public Health's internal audits found CTAHI submitted "inaccurate and falsified payment requests" in two contracts, per the city report.
As of this month, CTAHI had repaid Austin Public Health about $12,500, but had failed to pay over $68,000 in scheduled monthly payments, as laid out in its payment plan, per the city auditor's report.
What they're saying: In a response from the organization included in the city auditor's report, CTAHI blamed falsification of documents on "disgruntled employees" who had been fired and said the organization had had a hard time making payments "only because of the direct actions of the city auditors."
The investigation has "caused all but two funders to pull their support of the organization and caused a financial situation that has led to decreased enrollment, employee layoffs, and pull out of a contract that would have made the organization solvent."
In a statement to Axios, Hamilton and Thomas-Hockaday denied "any intentional or unintentional fraudulent activity."
"CTAHI volunteered to assist with COVID response because we saw the people of the Eastern Crescent dying before our very eyes and our local government was grossly ill prepared to serve those who needed them the most," Thomas-Hockaday said in the statement.
"There is a long-documented history of the City of Austin having difficulties working with small minority contractors and then blaming the failures in execution on the contractors themselves," she said.
Of note: Thomas-Hockaday was featured in a recent season of Queer Eye — and said she hoped the exposure would help keep her clinic running.
What's next: The matter has been referred to the Austin Police Department, auditors said in their report.
More Austin stories
No stories could be found
Get a free daily digest of the most important news in your backyard with Axios Austin.