Texas GOP seeks to ban Chinese property purchases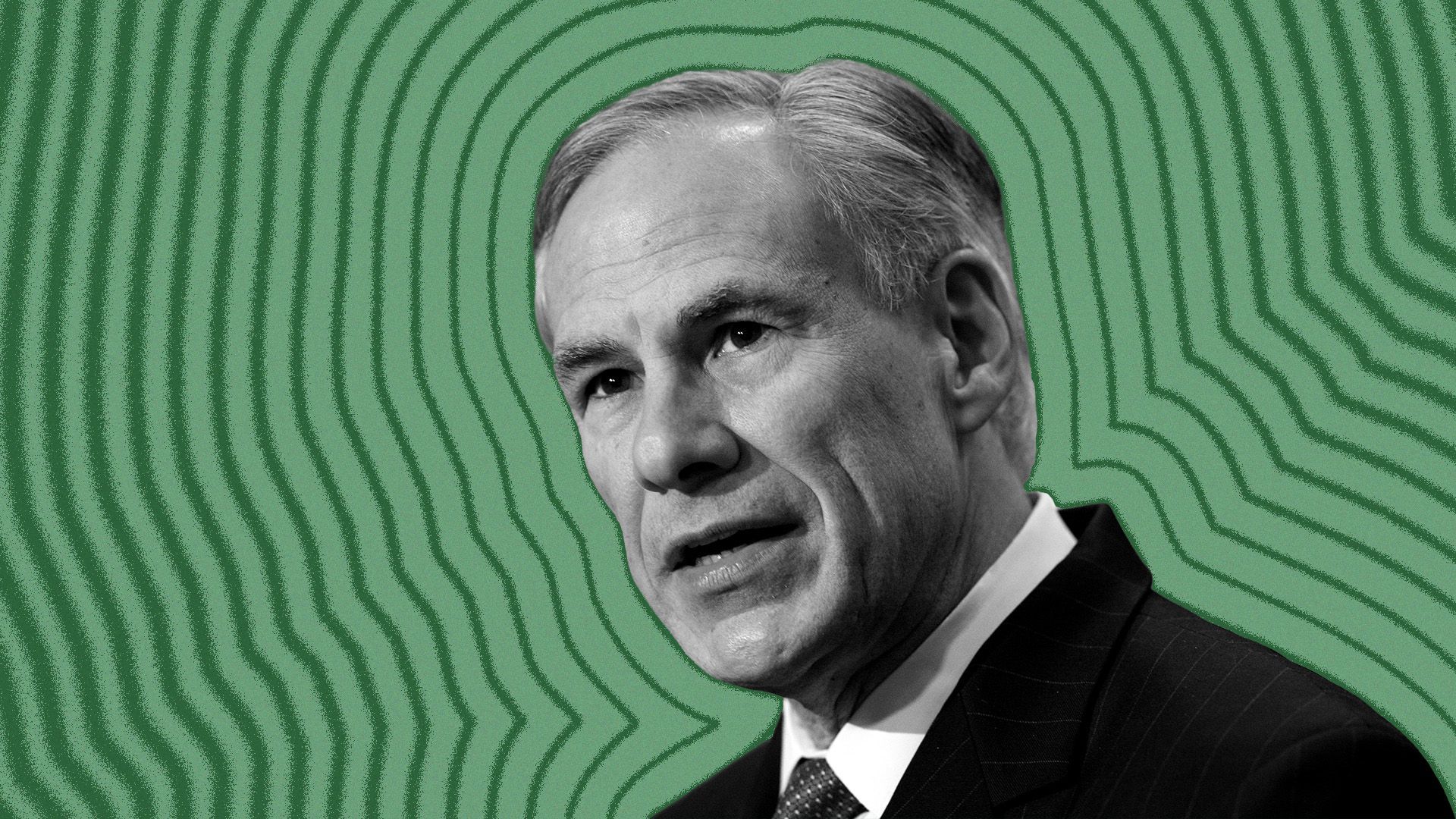 Amping up rhetoric against China, Gov. Greg Abbott and other Texas officials are threatening to bar Chinese nationals — as well as those from Iran, North Korea and Russia — from buying property in Texas.
The big picture: Suspicions about connections between the Chinese government and Chinese companies and individuals are running red hot, from Washington to state capitols across the country.
Abbott has already called for barring TikTok, owned by a Chinese company, from state-owned devices over cybersecurity concerns.
Critics say the policies demonize Chinese Americans, pointing to racist attacks against people of Asian heritage.
Driving the news: State Sen. Lois Kolkhorst, a Republican from Brenham, has proposed banning citizens, governments and entities from China, Iran, North Korea and Russia from purchasing land in Texas.
Abbott has said on Twitter he would sign such a bill into law.
"Communist China, America's greatest foe, is on a bender," Agriculture Commissioner Sid Miller wrote in an op-ed last year that encouraged such a ban. "They are buying up farmland across the United States and Texas."
Between the lines: Florida Gov. Ron DeSantis and Virginia Gov. Glenn Youngkin — like Abbott, potential GOP presidential candidates in 2024 — have also called this year for barring some property purchases by Chinese entities.
What they're saying: The growing ownership of Texas land by some foreign entities is highly disturbing," Kolkhorst said in December after filing the bill." As an American go try to buy land near a Chinese military base and see how it works out for you."
She cited the purchase in 2021 of more than 130,000 acres in South Texas by a Chinese firm as part of plans to build a wind farm.
Kolkhorst said on Friday the bill "will make crystal clear that the prohibitions do not apply to United States citizens and lawful permanent residents," the Texas Tribune reported.
The other side: At a press conference Monday, state Rep. Gene Wu, a Democrat from Houston who was born in China, showed a photo of the house he grew up in Houston.
"This is the house my parents bought when we were on our way to citizenship," he said. "This was our first step on our path to the American dream. This was our milestone. This is what we did to show that we're here and we made it.
"This type of legislation is what we're facing all over again," he continued, likening the Kolkhorst bill to previous anti-Asian federal policies like the Chinese Exclusion Act of 1882. "... And we cannot stand for this."
Zoom in: Chinese homebuyers comprised 6% of international homebuyers in Central Texas between April 2021 and March 2022, per a recent report by the Austin Board of Realtors.
Of note: International homebuyers include non-U.S. citizens who are here on a green card or are here on a foreign work or student visa.
More than half of the foreign buyers have a U.S. green card, signaling they're lawful permanent residents.
By the numbers: International homebuyers spent $613 million on properties in the greater Austin area from April 2021 to March 2022 — or 3% of the residential sales' total value during the period.
The trade association Texas Realtors is "monitoring this issue closely," spokesperson David Gibbs tells Axios.
What we're watching: Texas' relationship with China, the state's second-largest trading partner in 2021.
More Austin stories
No stories could be found
Get a free daily digest of the most important news in your backyard with Axios Austin.