Texas Republican lawmakers equate LGBTQ+ books with porn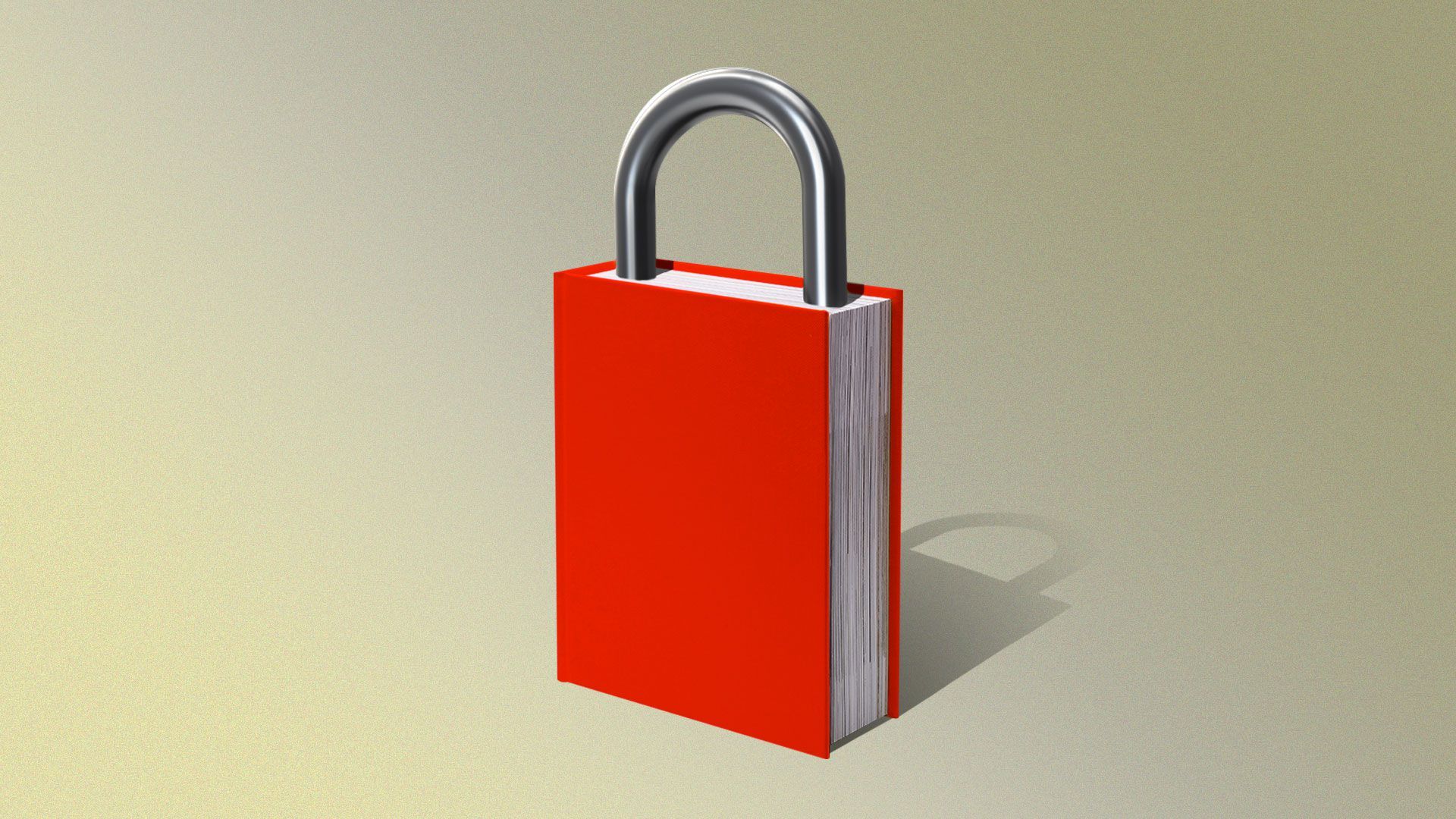 Arch-conservative Texas lawmakers are trying to root out what they are calling pornography in the classroom.
Driving the news: On Friday, state Rep. Jeff Cason, a Republican from the Dallas-Fort Worth suburbs, asked the Texas attorney general to investigate books in schools that may "violate the penal code in relation to pornography, child pornography and decency laws."
What they're saying: "We as a state must protect minors from this type of criminal activity and it should not be made available to children by the actual people that are tasked in educating them and keeping them safe from harm," Cason wrote to Attorney General Ken Paxton.
The other side: "Right-wing conservatives are hijacking school boards and curriculum in Texas as a power grab," the progressive Texas Freedom Network, which tracks school issues, wrote on Twitter. "They have never cared about 'protecting' children. They only care about maintaining power."
Cason singled out the book "Gender Queer," a memoir by Maia Kobabe in graphic novel form.
"This book touches on subjects that are not appropriate for school libraries and may even be criminal for its representation of minors participating in sexual activities," he wrote.
Cason did not provide any examples of what in the book may violate Texas criminal code.
So Asher borrowed it from the Austin Public Library.
What he found: A moving, funny and at times explicit book that includes frank episodes about a teenager and then 20-something grappling with anxieties about periods, masturbation, a first pap smear and oral sex — against the backdrop of finding one's place in the world.
The big picture: Cason's letter follows efforts by fellow Republican Matt Krause, chair of the state House General Investigating Committee, to press school district superintendents to catalog books and content on race, gender identity and sex in school libraries and classrooms.
Krause, a candidate for attorney general, also asked schools to tally spending on the books, citing the committee's power to "initiate inquiries concerning any 'matter the committee considers necessary for the information of the legislature or for the welfare and protection of state citizens.'"
Krause included a 16-page list of books published from 1969 to 2021 that deal with issues of race, gender identity and sexuality.
An analysis of the list by The Dallas Morning News found that of the first 100 titles listed, 97 were written by women, people of color or LGBTQ+ authors.
Many of those books offer perspectives on the Black Lives Matter movement and include stories told from the point of view of queer characters, the DMN found.
​​Austin school district spokesperson Jason Stanford told Axios the district "doesn't plan on responding, mainly because our library holdings are searchable to anyone with an internet connection."
As for the spending tally, "there's no force of law behind his request," said Stanford. "He's welcome to file an open records request."
The district is dealing with pressing issues involving enrollment, COVID and violence. "We don't really have time to get into a squabble about books with gay people in them with the good representative," Stanford said.
Zoom out: "There are some very sinister historical echoes in politically-motivated monitoring of library collections, especially those focused on discussion of national history and identity," Jim Henson, executive director of the Texas Politics Project at the University of Texas, observed.
The bottom line: Emboldened by new laws limiting what Texas public school teachers can teach on race and how transgender students can play sports, Texas' conservative lawmakers are now trying to whittle down further the narratives and perspectives students learn in the classroom.
More Austin stories
No stories could be found
Get a free daily digest of the most important news in your backyard with Axios Austin.