Tech and pickleball: 5 questions with Austin's Mellie Price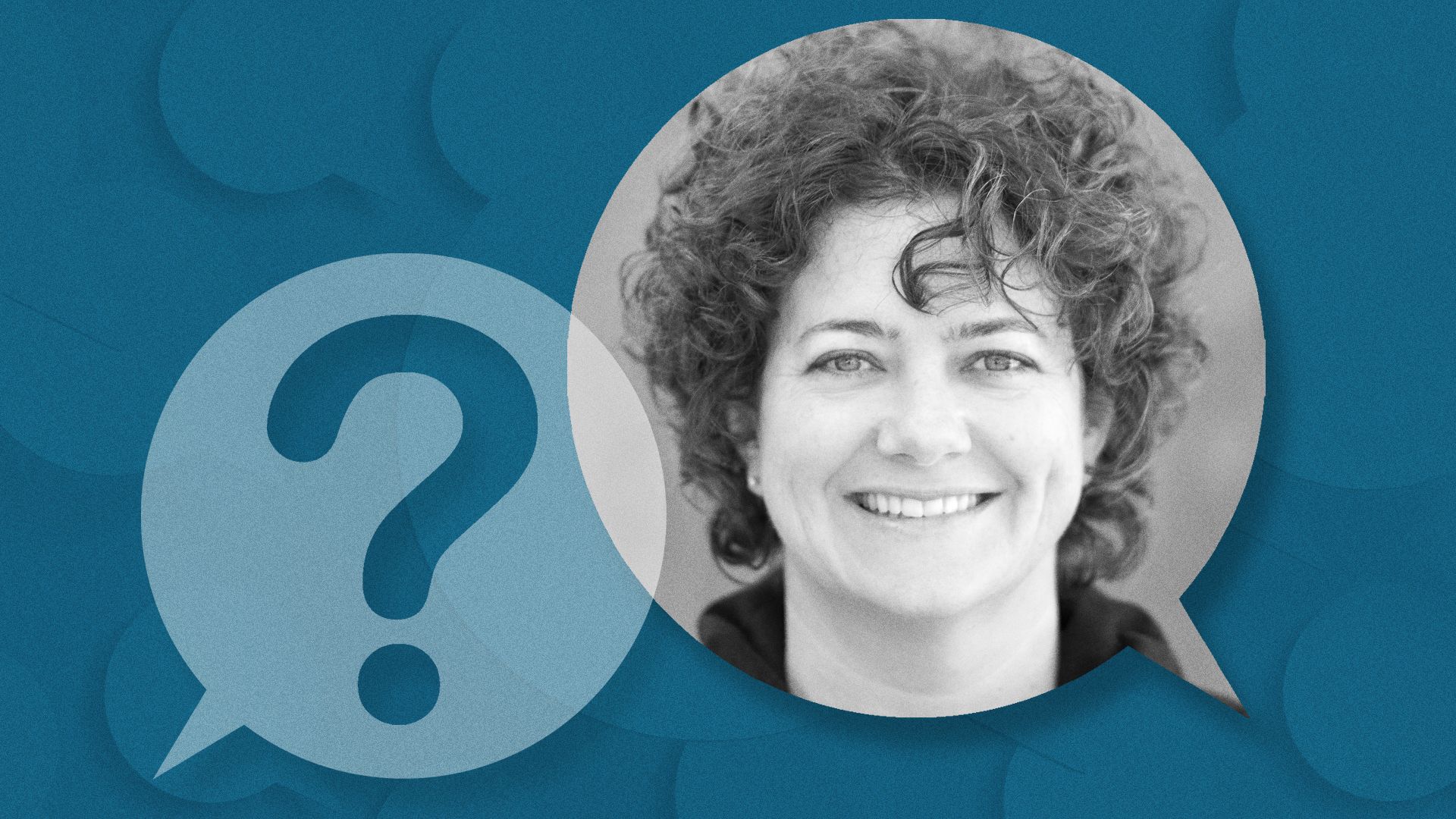 Mellie Price, founder of Front Gate Tickets and co-founder of Austin startup incubator Capital Factory, joined a group of local heavy hitters to launch Major League Pickleball.
Why it matters: The league will be the highest level of competition that pickleball has ever seen, both in prize money and production value, Price told Axios. It will feature eight teams, each composed of two women and two men, who will compete in a four-day event from Nov. 5-8 for the title of Major League Pickleball Season One champions.
Price, president of MLP, spoke to Axios about the inception of the league and her next steps in Austin's tech scene. Here's our condensed interview:
How'd you get involved with this league?
"MLP is the brainchild of Steve Kuhn, a prominent Austin business leader and philanthropist, and one of the greatest advocates I know of the joy pickleball creates for everyone who plays the sport. Steve told me about his vision for MLP, and I was on board immediately with the opportunity to help co-found and launch this venture."
Why is Austin a good place for this?
"Austin loves sport, fitness and being outside with like-minded people who want to have fun, and that's a perfect description of pickleball. Pickleball is fun, it's easy to pick up a paddle and start playing, and it brings people together — and I think that's a few big reasons why it's been so well embraced right across the Austin community."
How has Austin's tech scene changed since you arrived in Austin?
"Since I moved here in 1989, it's probably the fact that Austin became a legitimate tech hub at some point, and we reached the inflection where other companies, investors and talented people wanted to be here. We used to have to fly out of Austin to win business and compete; now people come here willingly, and it is a destination."
You're also the founder of Purposeful Capital. What's next for you?
"Purposeful is focused on funding businesses that are healthy, profitable and need capital but are not a good fit for venture capital either because their market potential or need for capital isn't big enough. We raised $825,000 to launch the league, and it should be enough to get the league in motion."
"After more than 20 years as an angel investor and tech entrepreneur, I'm really enjoying the opportunity to provide other founders with capital and expertise that will help them have their first win or grow their business to healthy profitability."
So do you actually play pickleball?
"I play pickleball, and I love pickleball! It's a great sport. It's a community that is positive and inclusive, and it's a great way to stay fit and meet new friends."
More Austin stories
No stories could be found
Get a free daily digest of the most important news in your backyard with Axios Austin.