Mando Rayo fights taco misinformation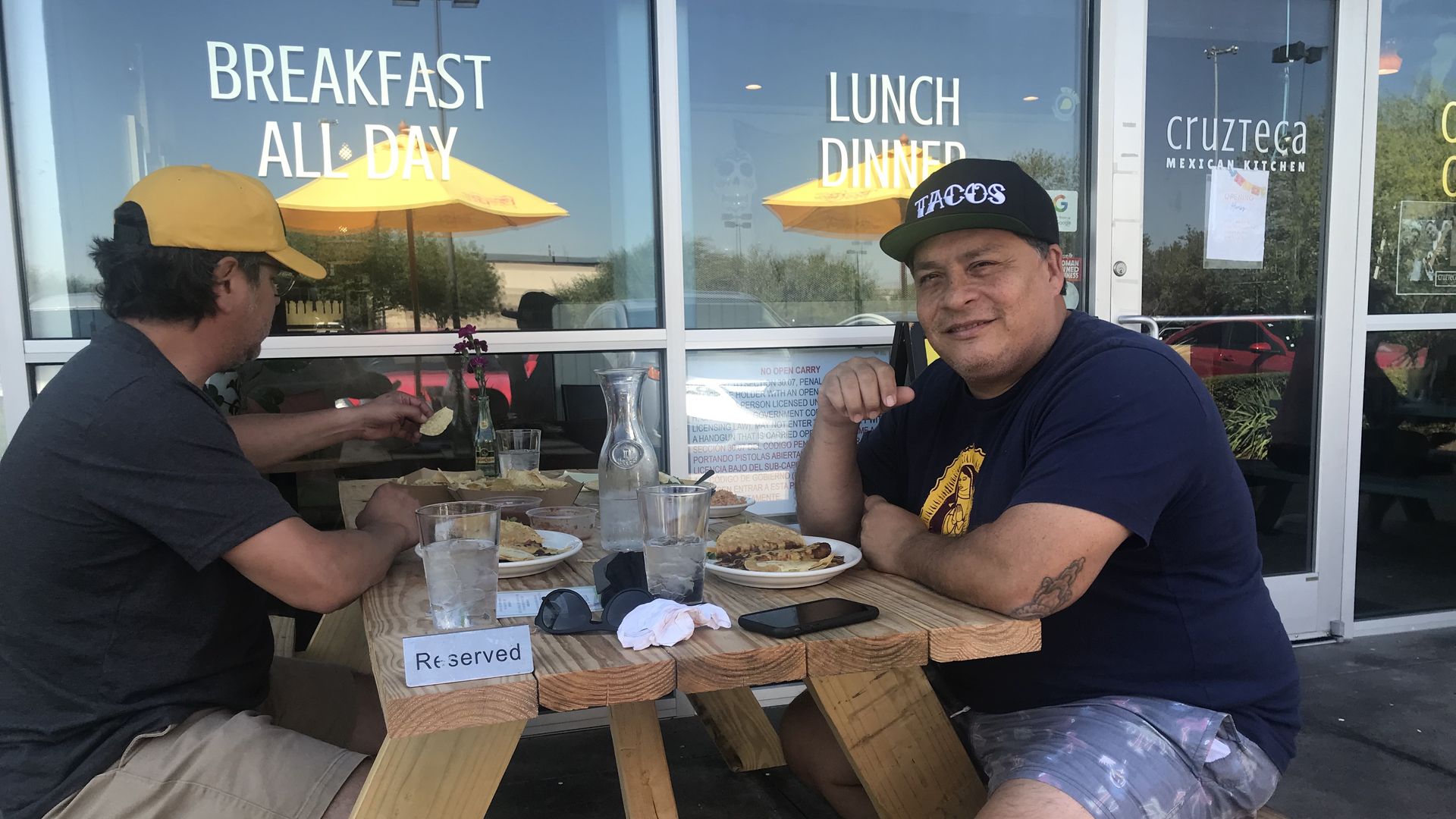 The incisive and easy-to-laugh Austin taco correspondent, podcaster, book publisher and producer Mando Rayo is fond of saying that "tacos taste better when you know their story."
What's happening: Asher caught up with him and his self-described homie and bodyguard Samuel Franco at Southwest Austin's Cruzteca. The unassuming strip mall spot is operated in part by Tony Galindo and is named for his grandfather, the local restaurateur Cruz Galindo.
Tony Galindo is a third-generation, "old school East Austin taco slinger" — per Franco's description — and Asher is still licking his lips from the memory of Tony's juicy Slowrider taco — braised beef and caramelized onions, topped with cotija cheese and cilantro.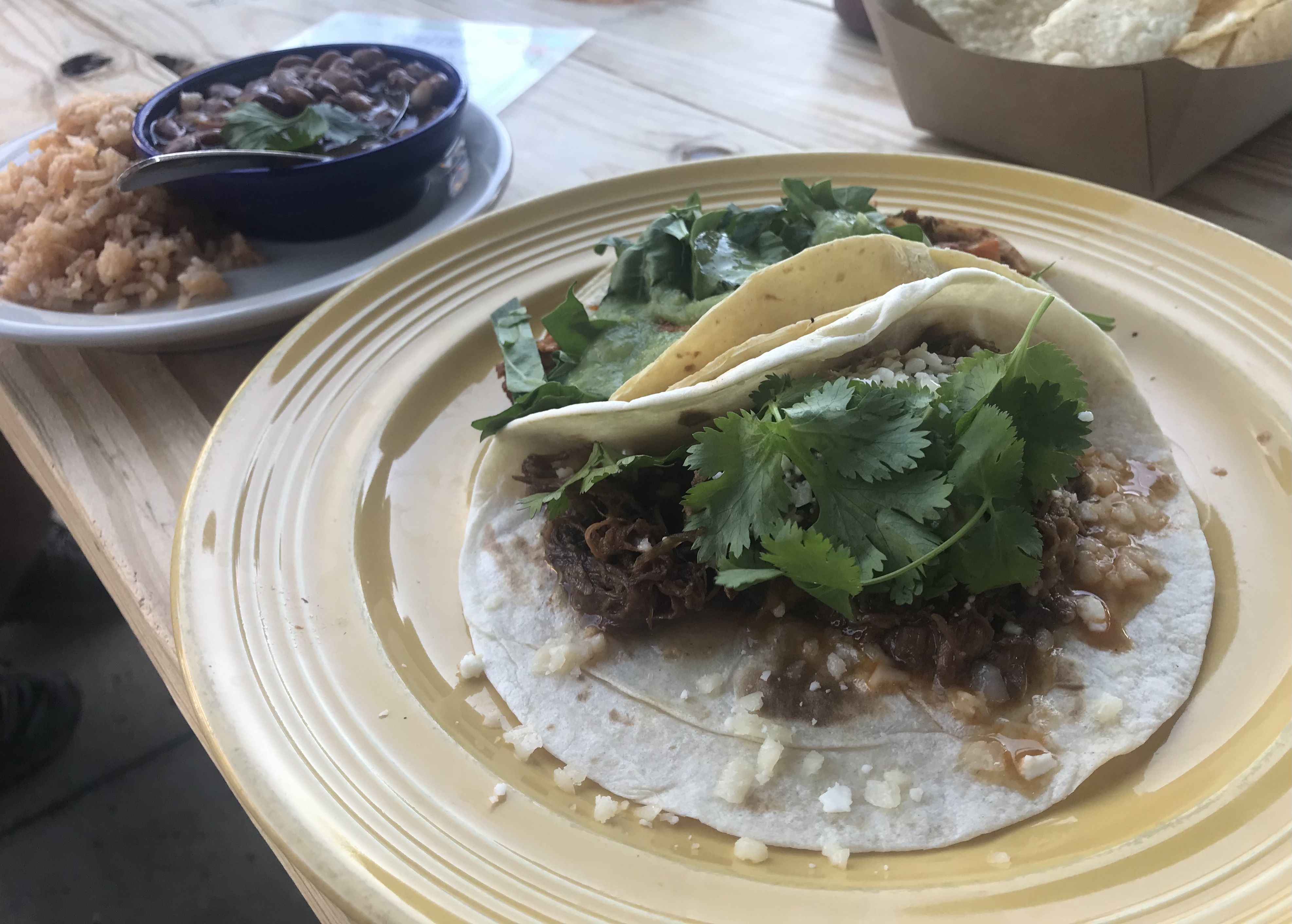 Here's our condensed interview with the sharp-witted Rayo:
How do you see your job as a taco journalist?
"I see tacos as a Trojan horse for drawing in folks to understand about people and communities — and to correct taco misinformation."
What kind of misinformation do you mean?
"Somebody might be scared of a trailer that's not white owned, or they think it's dirty or unhealthy, which is a kind of racism."
How do you correct that?
"We bring in people with tacos, expose them to different stories, families, recipes, women entrepreneurs, the taco economy."
Why do you think those stories are undertold?
"Anybody can make Mexican food. To speak with authority about it, you got to be part of the culture. As a taco journalist, I don't see myself talking for others, I want to have them speak their truths. Too often, I see the media go talk to a white chef."
Is Austin's booming growth good or bad for the taco scene?
"It's a good thing overall. Austin's growth has made it more immigrant-friendly. Who's building these big buildings, these condos? That's led to all these taco shops and trailers feeding the city. But it's also the biggest threat: Rents are going up, and taquerias are being pushed further out."
Where to catch him: Listen to the "Tacos of Texas" podcast on KUT/KUTX.
More Austin stories
No stories could be found
Get a free daily digest of the most important news in your backyard with Axios Austin.