https://www.axios.com/kasich-disappointed-in-trump-presidency-160d77aa-2e92-478a-9315-959e962d1e6f.html
Kasich on Trump presidency: "I continue to be disappointed"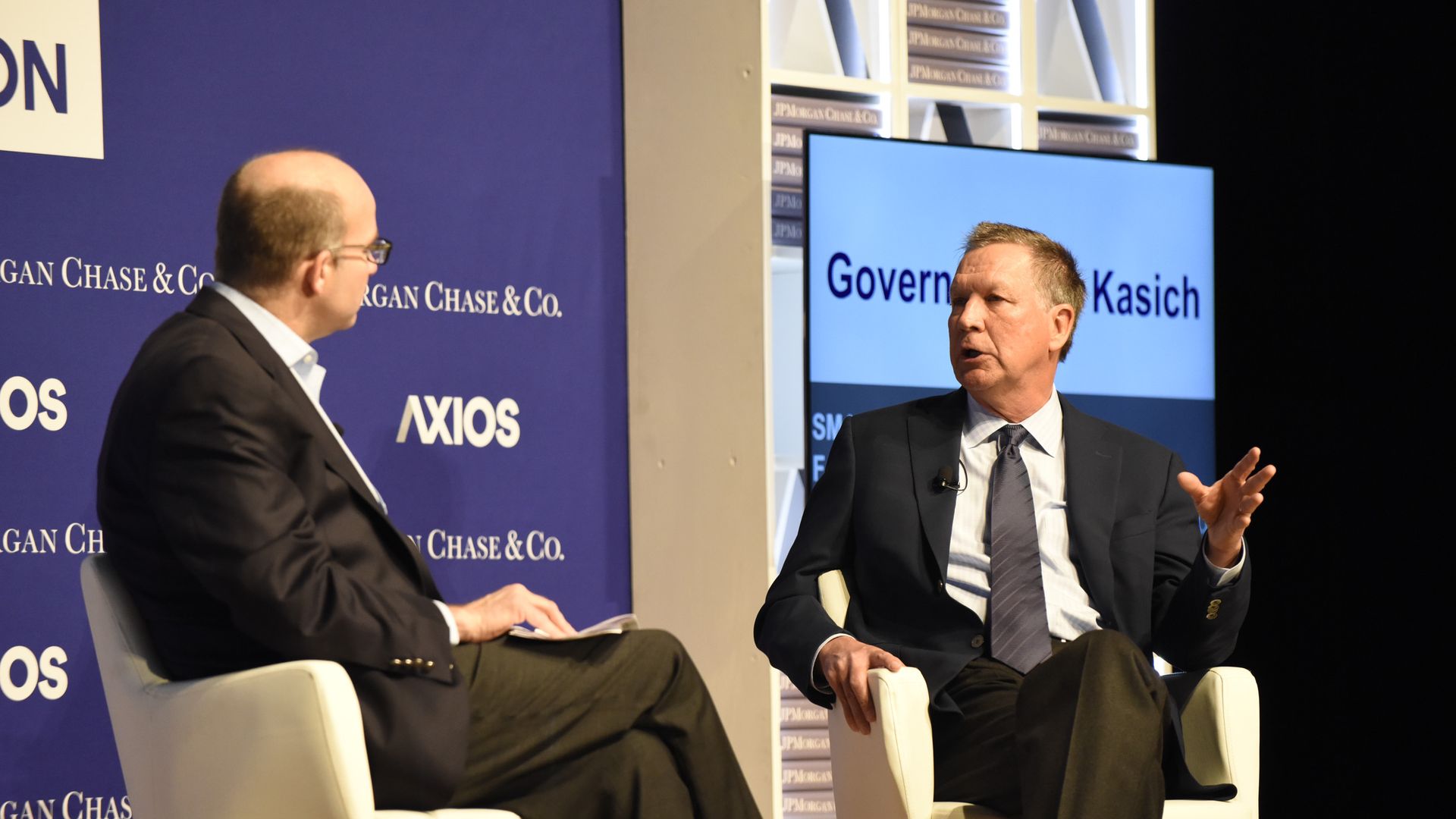 Ohio Governor John Kasich said President Trump's Easter Sunday tweets about immigration made him "really upset." "I don't think it's right. That's not what leaders do," Kasich said at an Axios event today at The Ohio State University. He said Trump is taking the "wrong approach" on DACA.
Yesterday: Kasich blasts Trump on DACA: "Remember, today is Easter Sunday"