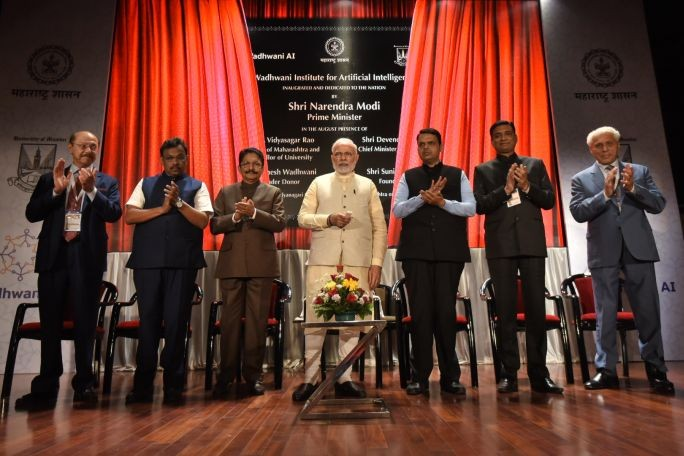 Indian Prime Minister Modi attended the recent opening of the Wadhwani Institute in Mumbai. Photo: Wadhwani Institute
A new research center in Mumbai aims to use artificial intelligence to help the hundreds of millions of people that live on less than $2 a day.
Why it matters:
"The benefits of AI are going to the top whatever — 5,10 20 percent. ... So far it's made relatively little difference to the bottom 20-30 percent of the world's population."
— India entrepreneur Sunil Wadhwani tells Axios