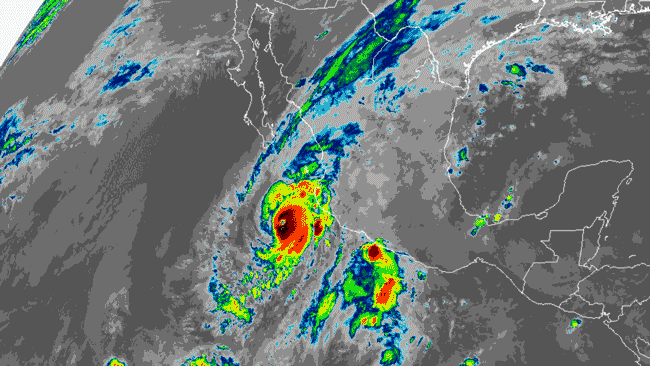 Satellite animation of Hurricane Willa, spinning off the coast of Mexico as a Category 5 storm on October 22, 2018.
Hurricane Willa put on an astonishing display of rapid intensification over the weekend into Monday morning, going from a tropical depression to a Category 4 hurricane in just 48 hours and intensifying further into a Category 5 storm. By Monday afternoon, the storm had weakened slightly, back to a Category 4, but it is expected to hit Mexico's Pacific coast as a major hurricane of Category 3 or stronger by Wednesday.
Why it matters: While Hurricane Willa is likely to weaken slightly prior to making landfall, it will still be an extremely dangerous hurricane when it comes ashore, bringing an array of hazards including life-threatening storm surge at the coast, damaging winds, heavy rains that could be measured in feet and the potential for inland flooding as the storm crosses Mexico from west to east.